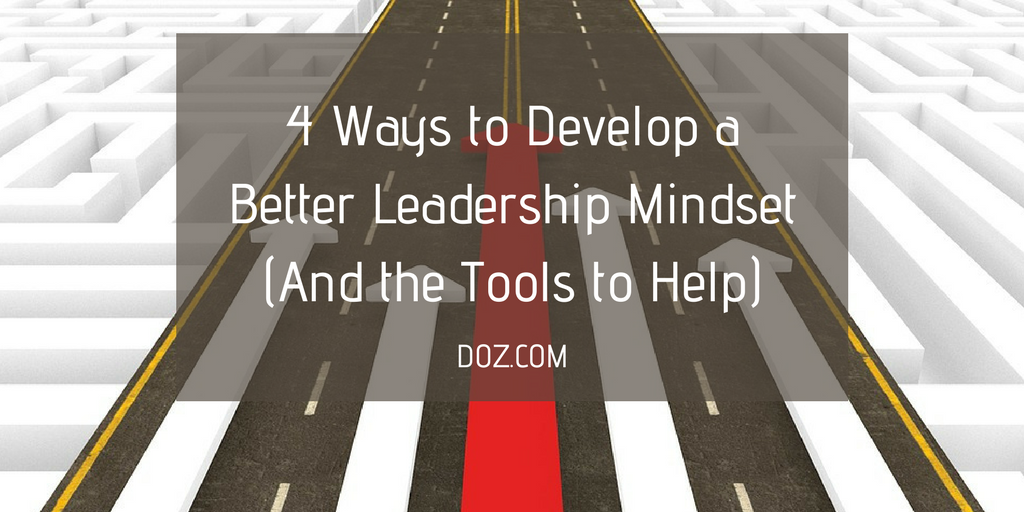 ---
This is an article by Mostafa Elbermawy. He is a seasoned SaaS growth strategist. Over the past 9 years, Mostafa has helped brands such as American Express, P&G and Workzone refine their growth marketing strategies and tactics. Mostafa is also a regular tech contributor for Wired and BBC Arabia. He currently heads marketing at Harver, a leading AI recruitment platform.
---
Whether you are a manager, team leader, or still at the bottom of the work totem pole, developing a leadership mindset is one of the best ways to set yourself apart and help you move forward with your career. In fact, leadership is the number one quality that job recruiters look for in new candidates, beating out communication, problem-solving, and collaboration skills.
Here are the four top mental qualities that every leader must develop, along with some great apps and tools to help you along the way.
An Organized Mind
Before you can lead anyone, you must first understand how to lead yourself. This sounds a little strange and silly, but it's impossible to be an effective leader when you have no control over your own life. As a general rule, we have a hard time trusting leaders whose lives are unorganized and messy.
If organization is not your forte, there are thankfully tons of tools out there that can help you make little steps towards a more organized mind. Awesome Note is an all-in-one organizer app that keeps your to-do lists, notes, and calendar all in one place for easy access. It even syncs with other programs like Evernote and iCloud to eliminate the need to bounce back and forth between apps.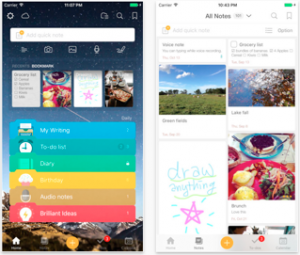 If you've ever felt like there just aren't enough hours in your day to accomplish everything that needs to get done, TimeTune could be just the app you need. The scheduler app is all about helping you develop a routine by prioritizing your activities and breaking them down minute by minute to keep you on a productive schedule.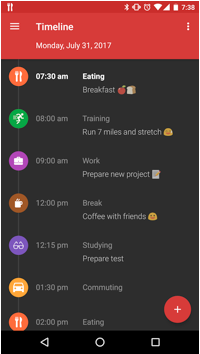 Time management is extremely important for leaders, managers and professionals, since they often have busy schedules and must stay organized in order to take their team towards consistency in success.
A Close-Knit Team from the Word Go 
If you want to be a great leader, then you must also have a team that is behind you 100% of the way. Being a great leader is finding a balance between telling people what needs to be done and embracing servant leadership (not just as an attitude but as a process); it invariably helps others accomplish more.
By involving everyone and listening to their ideas and suggestions, you can cultivate an engaging work environment where everyone feels important and powerful. Employee engagement has direct links to increased productivity levels and worker satisfaction.
Building a unified team that shares the same visions and goals takes time and effort, and it must start from the very beginning. Create this united front by recruiting new hires that fit into the company culture and are excellent team players. If you're looking for a recruitment solution that can help you, then visit sites like https://www.employsee.com/how-it-works.
Technology is of great help here – a data-driven recruitment tool such as Harver will make the process of matching job applicants much easier, so you can bring on like-minded talent from day one. For instance, Harver's smart AI-based algorithm matches applicants to positions based on their personality and qualifications, and provides a realistic job preview for employees as well as candidates, so they too can see whether the position would really turn out to be a good fit for them.
Research from Deloitte has found that companies that invest in analyzing the quality and fit of candidates before hiring them go on to save $4,000 (and a lot of morale) per team member down the line.
Continuous, Consistent Motivation 
"People often say motivation doesn't last. Neither does bathing – that's why we recommend it daily." Zig Ziglar
Staying motivated in developing leadership skills can be difficult for some, especially when you aren't seeing the results you want. Remaining inspired is the key to developing the leadership mindset you desire. The goal is to constantly re-inspire yourself to stay the course and do the work until you accomplish your goals.
Hundreds of leaders have accredited much of their success to the books they have read over the years. Some of the classics that many recommend include Start with Why by Simon Sinek, The 21 Irrefutable Laws of Leadership by John Maxwell, The Truth About Leadership by James M. Kouzes and Barry Z. Posner, and of course, the all-time classic How to Win Friends and Influence People by Dale Carnegie.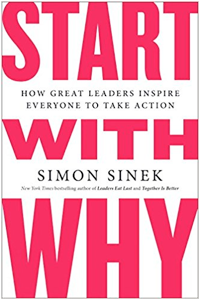 Listening to uplifting and inspiring podcasts is another great way to keep your mind focused on leadership goals. Check out Coaching for Leaders, Dose of Leadership, and Leadership Biz Café for some great interviews and insights on leadership, management, and business development.
No-Excuses Accountability
It can be really easy to slack off on the personal goals you set for yourself and lose sight of what steps you need to take to develop leadership skills. Holding yourself accountable to your actions is the best way to make sure you do what needs to be done.
Finding an accountability partner, or sharing your goals with other people, is another way to keep yourself responsible. If there is a leader that you admire in the workplace, ask them if they would consider being a mentor to you. Building this type of personal connection will help you stay accountable and motivated when it comes to making the necessary changes to become a better leader.
Keeping a daily journal is a fantastic practice to stay on top of the steps you are taking to develop a leadership mentality. Day One is a journal app that records your entries, no matter how short or long you want them to be, with beautiful designs that store photos, locations, and timelines all in one place.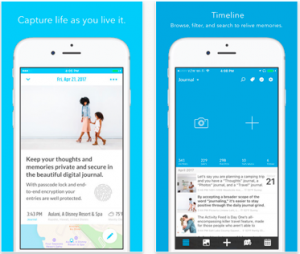 By all means make your journal entries more interesting if it helps you stick to the plans and rules you've laid out in stone.
Over to You
Leadership is a quality that some people just seem to be born with. But, the truth is that leadership is actually a mindset that you can cultivate with a little bit of work and commitment. lf you are serious about developing a leadership mentality, but don't know where to start, keep these handy tips and tools in mind!