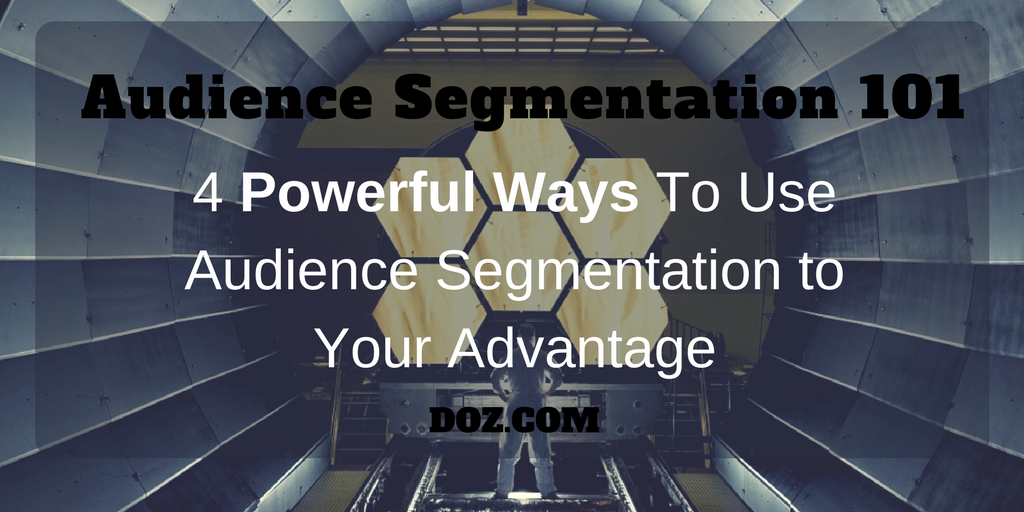 ---
This is an article by Andy Morris. He is a digital marketing specialist who has worked for a number of high ranking digital marketing agencies. He currently works for themarketingheaven.com and is dedicated to helping his clients get ahead in their marketing efforts. He has a loving family and enjoys traveling.
---
Audience Segmentation 101: Powerful Ways To Use Audience Segmentation to Your Advantage
How can I increase conversions for my online marketing efforts? 
How can I generate more leads from my social media strategy?
These are two of the most common questions plaguing the minds of marketers today. The solution to both lies in an age-old strategy – audience segmentation.
This strategy entails that you divide your total audience into smaller groups based on similar characteristics. In the past, marketing professionals could not have imagined the possibilities for segmenting an audience today due to the vast amounts of data available. Previously, audience segmentation was done based on basic characteristics such as age, sex, location, and income level. Today, marketers are armed with data such as personal facts, tastes, preferences, desires and many more intricacies that take us deeper into what our target customers want and how they make their purchasing decisions.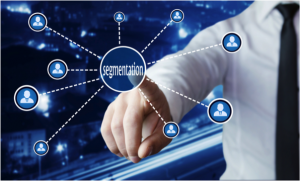 Here are four powerful ways to use audience segmentation for your advantage:
Build better customer personas.
Going beyond basic information such as age, location and others due to access to information such as likes and dislikes, preferences, travel fantasies, aspirations, and job titles can help you draw a more complete picture of your ideal target customers. From "18-25 year old male in Sydney, employed as an executive," you can go to "18-25 year old male, loves hip hop, enjoys travel, goes to the latest tech workshops, interested in a career in social media, active on Facebook, Instagram and Snapchat, and shares content about amazing travel locations." Imagine how your communication strategy will change when you segment your audience based on all these factors.
Design your content precisely.
Rather than putting out blanket marketing messages with audience segmentation, you can now tailor your content to suit your target market with pin-point accuracy. You will be able to ascertain what types of messaging to use, which platforms to utilize and what stage of purchase your target customer is in. For example, if you are a travel company offering outbound travel plans and you find a portion of your segment is on summer vacation and are on lookout for travel ideas, you can design content around their desires. You can even formulate sales messages that speak just to them. Going further, if your target audience is in college, or have just graduated, it would not make sense for you to speak of a luxurious stay at a five-star resort in Las Vegas. Each of the specific segments can be targeted with appropriate messaging.
Understand how to best reach your customers.
When you segment your audience based on intricate data, you can properly tune in on the best ways to reach your target customers. You will become knowledgeable on details such as which portion of your audience is active on Snapchat and who is active on Facebook. Going deeper, you can ask: "what times are they most active?" This type of information will let you know where your content needs to be. There is no point in sharing the best content on Snapchat if your target audience comprises of retired people whose knowledge ad activity on social media is limited. Audience segmentation will help you draw up an effective social media strategy based on best platform(s) to be on, times to share content and what type of content creates the most engagement. In short, you will know what to say and where to say it.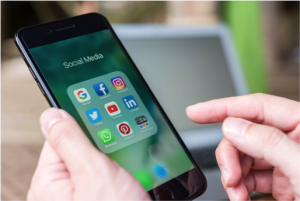 Track effectiveness of your marketing activities.
When you segment your audience, you will be able to identify what works and what does not. You can track the impact of messages and content aimed at each specific segment by studying the analytics relating to expected conversions. In one example, if you are targeting top-tier managers, you may find that your posts on Facebook did not have much of an impact. On the other hand, the content you shared via LinkedIn created a lot of buzz. As a result, you can continue focusing your efforts on the latter while easing up on Facebook. You can analyse conversions such as clicks, shares, signups, follows, email subscriptions, and inquiries aimed at each of your segments via various channels. Imagine that, if you did not segment your audience, you would have a mix of messages going through all sorts of channels, aimed at everyone. How will you track success (or failure)?
Conclusion
The above methods help you leverage customer segmentation in ways marketers from previous decades would envy. Let's face it – there is only so much you can do with information such as age and household incomes. Today, you are equipped with vast amounts of data that allow you to segment audiences in ways that makes sense. Your content strategy and sales efforts are better geared to "speak" to these segments. What other advantages have you leveraged on by segmenting your audience?