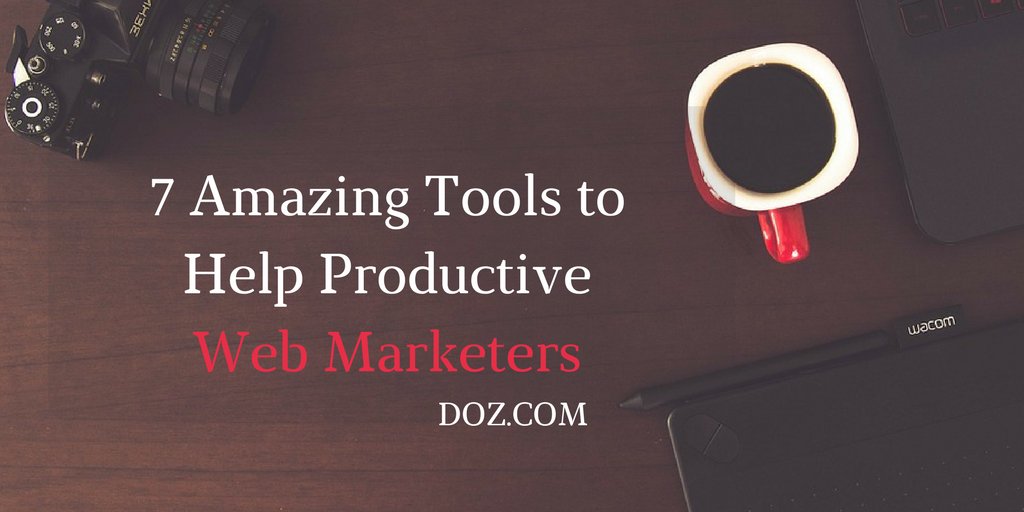 When I started my online business, I was often tempted to believe that believe that successful web marketers had more time than the average marketers.
But I was wrong…
Truth is, we all have the same equal amount of time. What matters most is how each person uses their own on a daily basis.
To succeed in online marketing, you need to go out of your way to stay productive and avoid distractions at all cost, and for you to achieve that, you need to use productivity tools or apps.
If you have a team working with you, you also need to collaborate in real-time, get feedback, assign tasks, and continuously measure progress.
In this article, I'll show you the 7 best productive tools smart web marketers often use to stay on top of their game, while getting things done.
Let's do it:
Crowdfire
Crowdfire is a social media engagement/management tool specifically for Twitter and Instagram marketing. This tool makes it insanely easy to gain new followers on these two social media platforms.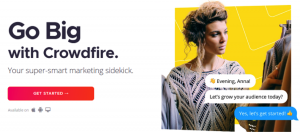 With Crowdfire, you can grow your Twitter and Instagram fan base by sending customized automated direct messages to any person or group of individuals once they follow you.
That's not all, you can also use it to schedule posts on Instagram, copy your competitor's followers, and see who's not following you after you've followed them.
Use Crowdfire measure the level of relationship between any two Twitter or Instagram accounts, and monitor how your social media updates affect your follower and unfollower stats.
Basecamp
Basecamp is a real-time communication software program that enables teams to stay together while working on a project.

It helps teams to keep track of priorities and actionable items. Basecampcomes with so many features, which makes it easy for you and your team to stay together while working on a project. Some of the features include due dates and file sharing, calendaring, to-do lists, etc.
Basecamp is used for resource planning and long-term scheduling of projects. It's a web-based software that allows users to sign in from anywhere, either on a web browser or through mobile apps, and it's compatible with a wide range of mobile devices.
Ignitur
Ignitur prides itself as the world's first project management software for web marketers.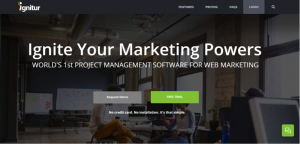 It's developed by marketers based on over ten years of experience.
This tool was created with two goals in mind:
To increase productivity
To take out the guesswork by providing guidance.
Ignitur comes with three core essential web marketing workflow elements: project management, data mining, and a reporting engine.
It provides a snapshot of all your analytical information including AdWords PPC, Constant Contact, Google Analytics, Google Search Console, Ahrefs link data, social media accounts, etc.
UberConference
If you've been searching for the best conference call software provider on the internet, then UberConference may just be your best shot.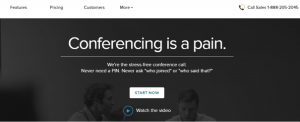 UberConference, a USA based company provides businesses with an easier way to make conference calls and offers businesses a newer, better alternative to the traditional means of conference calls.
With this software, you can get high-definition audio calls, record, share files with others, secure calls, and much more. They also integrate with social media and mobile for making calls on the go. The benefits of this tool are impressive, and you should consider checking it out. You could also Sync Zoom Recordings to Google Drive for future reference.
iDoneThis
iDoneThis is a simple tool to help you track your progress. You can document everything you've achieved, and convert them into reports without any additional work.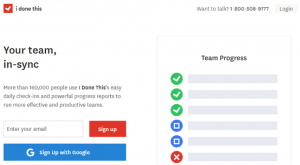 iDoneThis has so many features which include document sharing and API management, functionality and resource management, tactical portfolio supervision, and so much more. Don't get caught up with daily task management, document all that you've achieved so far—it'd motivate you to set bigger goals and achieve them.
HightTail
Cloud storage is highly necessary in today's world of digital file management whether on laptops, desktop computers, tablets, smartphones, and other mobile/digital devices. Private connectivity to AWS Direct Connect bypasses the public internet, providing a better user experience and improves efficiency and performance.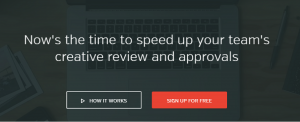 Not only do you need a place to store all your videos, photos, and documents securely, you'll obviously want to share them with others at some point. Now, if you're looking for an excellent tool that offers these features, Hightail is the solution.
Formally known as YouSendIt, Hightail provides cloud storage for all your files which you can easily access through any computing device.
With a Hightail account, you can easily send and share files of up to 10GB in size. Just like Dropbox, you can also create folders to share with friends and colleagues.
The good thing is that you can as well limit their access to only the files you wish them to download and edit with an expiration date if you want.
Sharing options include sending the recipient a link to the folder or sending an email directly from your Hightail account.
Time Doctor
TimeDoctor is a perfect time tracking and management tool that enables you to get things done daily. It's a web-based solution and features screen recording, reminders, time tracking, computer work session monitoring, invoicing, reporting tools, integrations, web page and application monitoring, etc.
With this software, you can effortlessly manage your outsourced workers or yourself to increase productivity—thereby getting a lot more done.
According to a certain report, the average worker wastes about 3 hours per every 8-hour workday, not including launch and scheduled break-time hence, the need to track the work time of your team/workers to ensure they're not squandering time.
Conclusion
These are the tools you can use to boost your web marketing productivity instantly. From maintaining an open communication across the board and keeping project resources and tasks organized, to being able to track the time spent on every project—these are practices that all web marketing teams can highly benefit from.