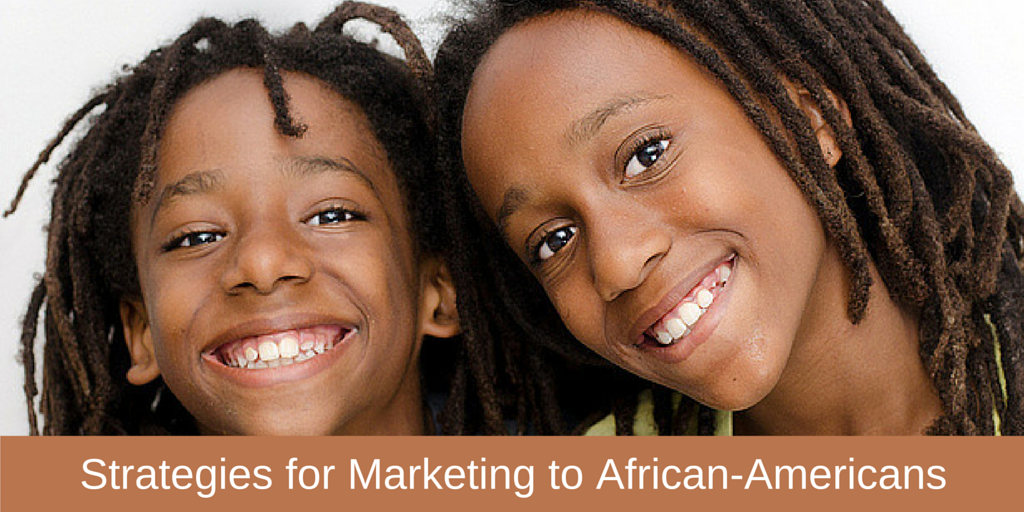 This week on The DOZ Blog we are recognizing Black History Month with a series of posts looking at marketing to the African-American community. Yesterday we profiled social media marketing icon Sean Gardner, and we'll post later in the week about eight Silicon Valley startups highlighted in CNN's Black in America series as well as giving you our list of the black voices to follow on Twitter.
Today, though, we dive deeper into the marketing process itself, uncovering some strategies and tactics for reaching out to African-American consumers and connecting, engaging, and converting those consumers into buying customers.
If there's one thing that DOZ knows well it is international marketing.
Our clients market in 22 countries around the world and communicate with their business and consumer customers in 15 different languages. Whether you are trying to reach a stock trader in Shanghai, a founder in France, or a happy family in Houston, anything is possible if you match your marketing to the target market.
One of the things that we warn clients about is attempting to reuse the same campaign in different target markets. After all, a simple translation of a successful American campaign into German is not necessarily going to see the company win big in Berlin, Frankfurt, and Munich. While the words translate, the meaning might not and the cultural differences between the US market and the German market are not easy to negotiate without experience. Indeed, that's one of the reasons that DOZ curates expert marketers in each country where we power marketing campaigns: local knowledge and cultural communication skills matter. A lot.
But different markets aren't only to be found when a company goes global. Sure, the differences between marketing to German and American and Chinese and Swedish audiences are stark and real, but there are marked differences that exist between groups within national markets, too.
Language Barriers
There are examples of national groups that include different linguistic sub-groups. The obvious case study? Canada.
America's northern neighbor is officially a bilingual state and advertisers that want to reach the entirety of the Canadian market need to be able to market effectively in both English and French.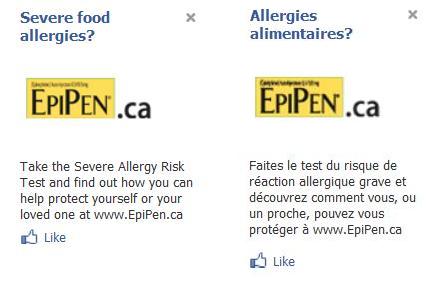 EpiPen.ca, for example, launched a series of Facebook advertisements to encourage Facebook users to test themselves for allergies. Depending on the profile of the Facebook user who was served the advertisement, the advertisement appeared in English or French.
In the United States, too, there is good reason to market in languages other than English. If your target market speaks Spanish, Chinese, or Japanese, for example, it only makes sense to address them and engage with them in that language, too.
But then there is the other case of a difference within a national group, one that does not relate to language but instead of culture. Australia, for example, has seen advertisers reach out to recent migrants via specialized media including the SBS television channel and local press. While still marketing in English, advertisers seeking to reach these first-generation migrants adopt different strategies than they might for campaigns seeking to reach a broader Australian audience.
And when it comes to the United States and the African-American community, some attention to marketing strategy and tactics can see companies and marketers better reach a specific, English speaking community that differs from the majority not by language, but by an oftentimes distinct culture.
But what might those strategies include?
Read on.
Marketing to African-Americans – Understand the Market
Before you market to a group of people you need to understand something fundamental about who that group is. When it comes to the African-American community, there is far more to differentiate them from other American markets than simply their ethnicity.
For example, research suggests that African-Americans identify strongly with their ethnicity, and are proud of their ethnicity, in ways that the average American citizen is not. Where less than half (48%) of Americans as a whole agree that their ethnicity is a significant part of their identity, some 7 in 10 African-Americans say the same. As well, when asked whether they were proud of their ethnic identity 82% of African-Americans responded positively, compared to 70% of the wider American population.
Other issues differentiate the African-American community from the rest of the US population. African-Americans feel that they face more discrimination than other groups, and they also believe that people sharing their ethnicity have to overcome more disadvantage than other ethnic groups.
It is perhaps this identity that helps African-Americans embrace other ethnic groups in ways that the wider population does not. African-Americans are more likely to embrace ethnic diversity (73% versus 61%) and more likely to have friends from a diverse range of ethnic groups (67% versus 56%).
There are also some elements of the African-American culture that are more important in defining the African-American ethnicity than others. The most important? Music. Other important identifiers of the African-American ethnicity include political beliefs and the 'championing' of the ethnicity in public.
The African-American market is relatively young (47% are aged under 30, and 75% are under 50 years old) and increasingly ready to spend. African-American consumers are expected to pump approximately $1.2 trillion in the US economy in 2015, and taking a share of this spending is a goal for many companies.
But knowing the market is one thing; reaching out to that market is something altogether different.
Marketing to African-Americans – Market in the Right Place
African-American consumers don't mind being marketed to, but they do have preferences for certain marketing approaches over others.
For example, 37% of African-Americans read online content that is specifically targeted at their ethnicity, a sizeable difference to the general population where just 26% of the population say the same thing. The same is true of non-text content online. African-Americans prefer their streaming audio to be targeted at their ethnicity more than the general population (34% versus 20%), and it's a similar trend for online video (28% versus 20%) and the web in general (30% versus 20%).
In effect, if you are going to be marketing to African-Americans you can continue to use traditional channels online and offline, but you also need to understand that a significant minority of the community prefers to engage with content on sites and channels targeted directly and specifically to African-Americans.
Interestingly, for marketers and companies seeking to reach the near majority of African-Americans under the age of 30, targeting ethnic media (online and offline) seems the obvious choice. The younger the African-American consumer, the more likely that the consumer will be getting their information and advertising from ethnic-specific sites. This holds true across a variety of fields, sectors and industries, including nutrition, beverages, dating, relationships, news, general culture, and even e-commerce.
The takeaway? Non-traditional outlets and non-mainstream websites might be the best way to speak to a fair proportion of the African-American market because that is where this distinct and increasingly lucrative market is spending their time.
Marketing to African-Americans – Include Ethnicity in Your Marketing
African-American audiences of all ages and income brackets respond more positively to marketing where their ethnicity is highlighted, and where it is an integral part of the marketing effort.
Again, this holds true across a wide variety of sectors. For example, the list of sectors where a majority or a significant minority of the African-American community would prefer that marketing be targeted to their ethnicity includes:
Travel and Food
Apparel and Home Goods
Hair Care
Skin Care
Beauty and Cosmetics
Personal Care and Hygiene
Entertainment
Finance and Financial Services
Automotive
Technology and Cell Phones
Groceries
Health and Medicine
Obviously, then, there is a significant desire on the part of African-American consumers, and a significant need on the part of marketers, to tailor their marketing to this specific group. With data revealing that 58% of marketing is felt to be targeted at Caucasian Americans and with 25% of African-Americans contending that 25% of advertising that targets African-Americans is offensive, there is a strong impetus for marketers to work on addressing their marketing to the African-American community, and to get it right.
But how do you get it right?
Consider the following examples of marketing efforts that hit the mark when reaching out to African-American consumers.
Marketing to African-Americans – Case Studies of Companies Getting It Right
Brittany Hutson at Madame Noire identified seven companies that hit the mark when marketing to African-American consumers. Which are the companies that made Hutson's list?
https://youtu.be/kWWhpEUnrXQ
One was Ford. Hutson explains, "Throughout the company's history, Ford has been a mainstay in the Black community. They are present at a number of events, such as the Essence Music Festival, BET Awards and Hoodie Awards." This deep engagement with the African-American community means a deeper understanding of the consumers they are seeking to reach, and campaigns that don't miss the mark.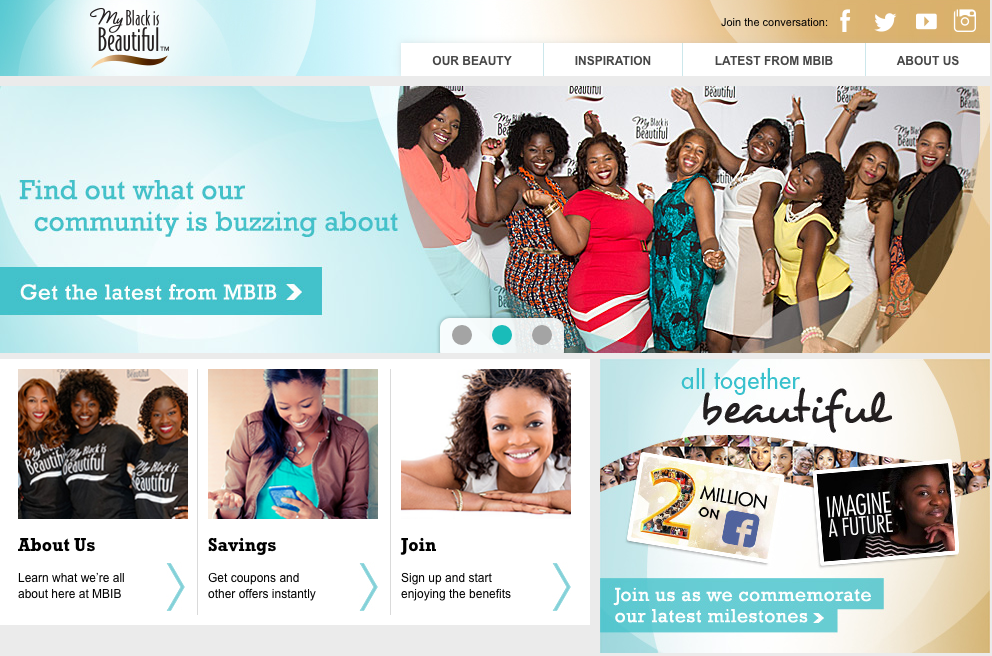 Another was Proctor & Gamble. The consumer goods giant understands the power of the black consumer and African-American women, in particular, in deciding where the household dollar is spent. Their My Black is Beautiful effort was lauded by Hutson, and she describes the reach of the company via an associated "cable television show, a website, a Facebook page with more than 55,000 members, endorsements by African American celebrities and special events held in cities nationwide."
https://youtu.be/obgl6txCP0I
A third winner in Hutson's mind was Verizon. The mobile communications and consumer technology firm took advantage of the fact that African-Americans are major consumers of mobile tech. Hutson reports that, according to data from Nielsen, Blacks average more than 1,300 minutes a month texting and talking. Verizon, realizing the potential market there, "awarded more than $28 million in grants supporting programs and nonprofits that benefited Black communities through their philanthropic division, the Verizon Foundation."
All of these companies have found success in marketing to African-Americans by applying the same algorithm: understand the market, understand how to speak to that market, and act with authenticity. And the results? Obvious, encouraging, and an example for others.
Conclusion
Marketing to African-Americans is an essential channel for most any business in the United States. What's more, it is a segment of the market that will only grow in importance in the years to come as African-American disposable incomes continue to increase and the young African-American community ages. There is enormous potential to market to the African-American community in almost any sector and industry, and with a focus on advertising and marketing in the right media and via the right channels, the potential for a payoff is significant.