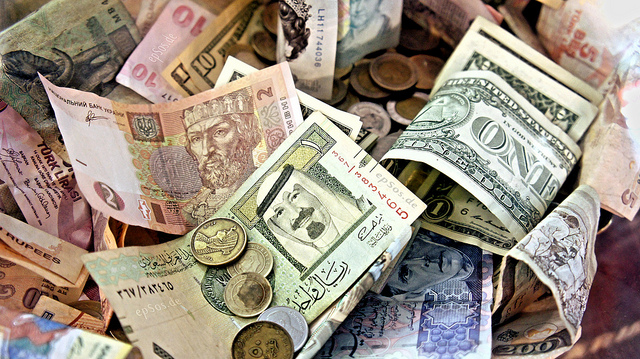 Independent Consultant. Freelancer. Self Employed Professional.
Whatever you call this new style of work that you've chosen, it amounts to the same sort of thing. You're working for yourself, leveraging your skills set and creativity on a global market, empowered by technology that allows you to work on any project from anywhere.
What used to be referred to as 'working from home' has, in these days of ubiquitous wi-fi, become 'working remotely', or even just 'working'.
For many not being tied to a cubicle and desk is just the way of work these days. It's no longer a matter of taking a decision to trade away the security of the office, rather you never had the choice and are expected to be on contract and work in your own space.
One of the biggest changes arriving with this new normal is that many people are having to decide for the first time what their rate of pay should be. There's no HR department to tell you what you'll take home each week, fortnight or month – instead, you'll pitch a rate to the client and they'll either take it or leave it.
But how do you know what price to pitch?
Here are some things to keep in mind as you pitch a rate to a prospective client.
Set Your Low End First
The first step is determining what you should charge is to determine what you need to charge.
This first step is not about setting your actual rate – that comes later. Instead, this step is about setting a low end, a hard line under which you will not be able to break even or pay your bills.
Tom Ewer at Leaving Work Behind calls this low end your Minimum Acceptable Rate, or MAR. Your MAR will vary depending on the overheads that you have and the hours that you will be working, but the calculation is simple:
(Personal Overheads + Business Overheads)/Hours Worked = MAR
So what goes into those three categories?
Personal Overheads includes everything that you need to pay for to keep yourself going personally. Think food, shelter, bills, and so on. The daily expenses that you'll encounter whether you are working full time for someone else or full time for yourself.
Business Overheads are the business costs that can be either fixed or variable. Think about registration or licensing costs, taxes, costs associated with your creative processes, and costs associated with promoting your business.
Finally, Hours Worked has to include all of the hours that you are willing to work on freelance projects during the year. Remember that you should take out time for weekends, holidays, potential illness, and time that you won't be billing. Also – and this is important – don't assume that you'll be working 16 hour days. Sure, this will drop your hourly rate, but you'll burn yourself out and regret your 'all work and no play' approach.
Work through an example: your Personal Overheads are about $2000 per month and it will cost another $500 per month to pay the Business Overheads. You plan to bill about 6 hours a day for five days a week, and you plan to take a month off in August to spend with your family.
Here's the math:
($24,000 + $6000) / 1,440 = $20.83
Thus, your MAR is about $21 per hour and if you are billing less than this on average and you'll be losing money.
But does this mean you should be billing people $21 an hour or only taking on tasks that pay something around this rate? Absolutely not.
Remember that this is the minimum hourly rate you should be accepting on average – if you want to make money in this freelance game, you'll have to charge more than what will just cover your bills.
Build in a Profit Margin
If $21 an hour will pay your bills, then charging more per hour will pay your bills and provide you with a little more to put aside in the bank, reinvest in the business, or simply splurge on something nice but not necessary.
But how do you know whether to charge $25, $30, or $50 an hour? Will a high hourly rate scare off potential clients? Will a low rate send a market signal of inferior quality?
Deciding what to charge can leave many freelancers fumbling in the early days of their independence but there are a few things to keep in mind that can help you determine the best rate to choose.
You'll want to start by taking a look at the competition. If the going rate in your domain of expertise is $25 an hour then you're not going to be making much more than your MAR. That's OK, though: you'll get your bills paid and earn a nice 25% on top of what you need to break even going with this market rate.
If the competition is charging $30 an hour then you have a nice 'buffer zone' to play with. You can charge a little less than the competition and seek to undercut the existing market while knowing that you'll still be able to pay your bills. You can even experiment with rates between $21 and $30 an hour and see where you hit the 'sweet spot'.
Of course, there's always a chance that your competition will be charging $20 an hour – and that's below what you need to be able to pay the bills. In this case you have a couple of options. First, you can look at your overheads and see if you can reduce them a little. Second, you can try selling yourself at the top of the market, emphasizing the quality of your work over your lower priced competition.
That means highlighting your value proposition. If the market is paying $20 an hour for work in your domain then the only way you'll get $25 an hour is by proving you are providing more or better work than your competition. Will you be able to deliver the work faster? Tell the client. Will you be able to deliver additional value that others cannot or will not? Tell the client. Don't put yourself in a position where you'll lose money on a contract just because everyone else is engaged in a race to the bottom. Instead, highlight the reasons why you are worth paying a little more to than your rivals and ask for the rate you deserve.
Should You Lose Money On a Contract?
The above gives you and idea of how to break even and even profit from your freelance rate.
But are there times when you should choose to lose money on a contract? The answer is yes – but you have to be careful about when and how often.
Just as a low-paid internship is often a way to break into a company or an industry, there are going to be times when you might choose to lose money on a contract today while banking on future contracts to make back your loss.
Consider the following circumstance: a task that will take about six hours to complete is on offer but the client is only willing to pay $75 for the entire task. You know that – if you charged at your MAR – you would need to clear $126 just to cover your costs so it seems like a pretty bad deal. However, you also know that this client is known for working with freelancers over the long term and you've heard from others that payment rates go up significantly once they get to know you. Take the job? Yes.
The worst that can happen is you don't get picked up for future work and you end up with a $50 loss on the chance you took. But should you impress and win more work at a much better rate, you'll be happy to have taken the chance you did.
When you face this choice – and if you're a freelancer you almost certainly will, if you haven't already – keep a couple of things in mind. First, make sure that the possibility of future work is real otherwise you're throwing away that $50 for nothing. Second, be honest with the client about your typical rates and explain that this is a special contract you're willing to take on because you're looking forward to working with them. Don't allow the client to imagine that this is a normal rate for you. Thirdly, don't work for free. A small or even medium sized difference between your MAR and the client's rate is manageable if it leads to more work. But working for free devalues you, forces the market to shift downwards across the board, and tells the client that you don't value what you're doing.
Losing money today to gain more tomorrow is a typical business move – but losing money consistently with little hope of ever turning things around is a move that won't help you live this freelance, independent lifestyle.
So What Are You Worth?
In setting your hourly rate you need to start by setting your MAR, then consider what the competition is offering, and then highlighting your unique value proposition. There are times you might want to work for less than you're worth, but you should be careful doing so. You're a business person, not a charity, and losing a bet on future work is unfortunate, but shouldn't be part of your daily experience.
Did you have trouble setting your rate when you were starting out? Tell us about it on Twitter, Facebook, on in comments below.
(Image by epsos.de)