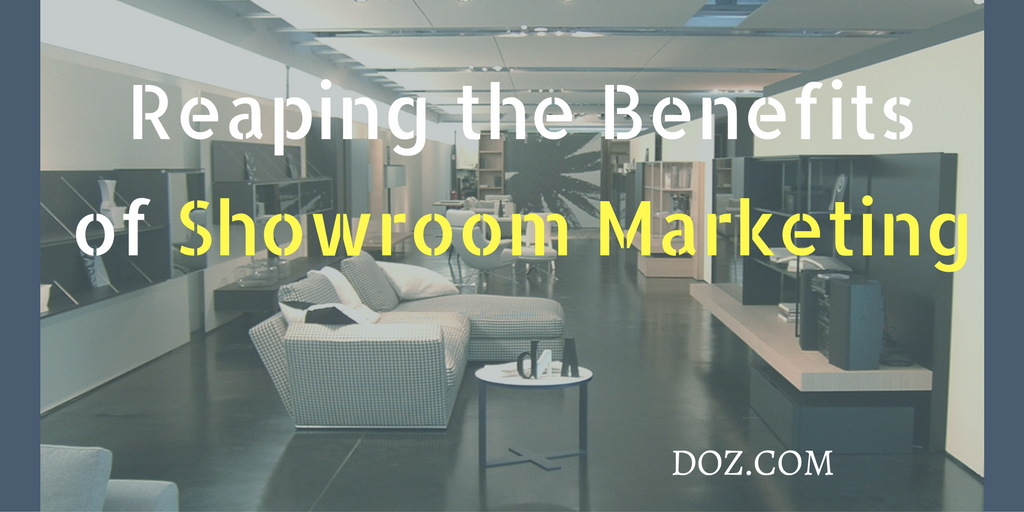 ---
This is an article by Lyndi Catania. She is on the marketing team Always Found at Huemor, a web design agency located in Farmingdale, New York.
---
A showroom is a strategically arranged area used to display products, and if used correctly, it can prove to be very beneficial for sales. Showrooms are a common tool for retailers in the home industry, such as furniture, kitchen and bath, and lighting retailers. Since products found in these retailers are typically a large investment, people enjoy having the option to see and feel the products as they will be in their homes, rather than going in unsure and taking that risk of receiving a low quality piece. Take a car showroom for example, you wouldn't buy a car without seeing if it has the best windshield wipers and taking a seat inside.
Think of every showroom as a car showroom, allowing a "test drive" of the product or offer services like the ones that Car valeting in Brighton has available for their customes.
While a showroom calls for some maintaining and remodeling, especially when products are coming in and out, they are worth it for the following reasons.
Provides an Experience
When people go shopping, it's not always for a specific product. Sometimes it's simply for the experience of window shopping and walking around to see what catches the eye. With a showroom, this experience is amplified with special product arrangements that give off the impression of being in a home already.
Therefore, this experience not only has the potential to increase foot traffic, it has the potential to increase sales. When people have the chance to see and feel the product for what it truly is, it makes for a more confident purchase. Another factor that contributes to sales is the showroom's ability to create an entire room or area of the home. Since the professionals know best, it's beneficial for them to set up an arrangement of products that work well as a unit. When they know that a certain piece of furniture doesn't add aesthetic value anymore, they can donate it through Furniture Donation Pick Up.
Keep in mind, people also make a trip out of visiting showrooms. Investing in attractive and well-designed retail shelving can greatly enhance the aesthetics and ambiance of your showroom. There's plenty to see, and if a showroom is impressive enough, people will come to the location just because of that.
Amount of Returns Decline
Showrooms can also help to decrease the amount of returns. Being that people know exactly what they're getting after seeing it with their own eyes, there's less room for surprise disappointment. With product returns can come the increase of operational costs, depending on how they're managed at that retailer.
Customer Trust Increases
Gaining customer trust is huge, and putting your products out on physical display is an honest move. When a product isn't wrapped away or hidden behind a photoshopped, online photo, customers get a better sense of the products' value.
Customers may even decide their loyalty based on the showroom. If this is the place they can return to for quality products, it's better than a risky investment. After all, that's the whole purpose behind brand loyalty, people get comfortable and trust the brand enough to selectively choose it every time. This then builds customer relationships, a key component for any successful retailer.
Promote the Showroom
If you have a showroom, promote it! This can be done through the company website, like Rug & Home does with its virtual tour option. This virtual tour allows visitors to see the showroom as if they were actually walking through it. By clicking on different areas, users see the showroom from that angle. This is available for all three of its locations. Don't get too worried about virtual options, people will still come visit if you promote it in other ways as well.
Host occasional events in the showroom. Whether it's a giveaway event or a party event to celebrate customers, it's a good way to get feet in the door. When trying to get the news out about the event, include an offer for reporters to tour the showroom and come to the event. An example is Valley Lighting & Home Decor. Valley Lighting & Home Decor hosted the Hottest Fan Sale & Cookout to bring guests to its showroom in the summer heat. Along with the showroom sale, there was a barbecue for shoppers that were there between 12:00 pm and 3:00 pm, as well as free Ben & Jerry's Ice Cream until 4:00 pm.
When you're not hosting events like this, be sure to stay consistent on social media and give sneak previews of the latest products in the showroom.
For companies in the home industry, this list of benefits makes having a showroom an easy choice, especially because their competitors are offering the same. Like everything else, there's another side. Showrooms can be a negative aspect, especially for companies in the electronic industry. It's easier to go to a showroom of electronic products, test it out and then find a cheaper seller online. It's a little different when it comes to the home industry, but it's always a possibility. Some consumers are still doing the opposite, going online for information and reviews before making a trip to the store.
Because of this divide, retailers have smartened up to handle both. To still get that foot traffic, many are offering free in-store pickup, smartphone discounts that are to be redeemed in-store, new products that are exclusive to the store, and more in-store experiences, such as interactive elements. There's an H&M store in Miami Beach, Florida that has a live DJ performing as people shop. Different initiatives like this have the power to keep people shopping in-store.
Retail stores continue to reinvent themselves for survival, and consumer behaviors make it challenging, but give them the information they need to accomplish this at the same time.