So you're convinced you need an image for that blog post or web content piece – thank goodness! – but how do you go about choosing the perfect image?
Don't panic: we've got you covered.
Choosing an image for your content is simply a matter of applying the SQUEAL strategy. SQUEAL stands for:
Size
Quality
Use
Exceptional
Alt-Text
Legal
Get these right and you'll be sure to have a faster page load, better on-site SEO, happier readers, and the perfect image every time.
Let's go through them one by one.
S is for Size
The first decision you need to make concerns the size of your image – how big does you image need to be? If it's a header or feature image you'll want it to be big enough to make an impact on the desktop. If it's something that is going to be used in your social media promotions then you'll need to think about the size of the image for those channels, too. The goal here is to make sure that image is big enough to do the job you need it to do.
Things to keep in mind here include things like the width of your blog columns or website theme – you'll want your image to fill the space that you have without being squeezed. You'll also want to consider how the image wraps with text, or if you'll have it wrap at all. Think about the format of the image, too: generally you'll be looking for landscape images (long horizontal side, shorter vertical side) rather than portrait images (the inverse) but it will depend on the specific context to which you are seeking to respond.
Finally, size is also important when it comes to purchasing images. Prices often vary depending on the size of the image that you choose, so make sure you are not wasting money on pixels that you cannot and will not use.
Q is for Quality
Once you know the size of the image you're looking for the next thing to consider is the quality of the image you're looking for. Now your first reaction might be 'the best quality possible' but, in fact, that's the entirely wrong answer to the question.
One of the most important factors in gaining and keeping readers on your site is how fast your site loads. Load fast and you'll keep people happy. Take too long to load up and short attention spans will kick in and click off somewhere else. What slows down load times? Those high resolution, just fantastic quality, but oh-so-HUGE images.
Consider this image that fills the width of the blog column here at DOZ (640 pixels):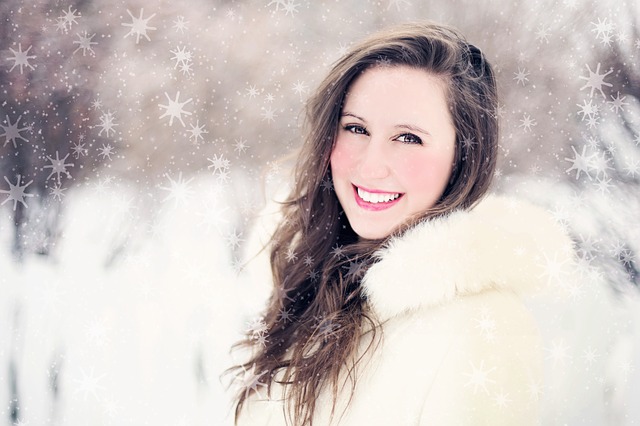 Here's the same image, taking up the same space, but with a resolution that is twice as good:
And finally the same image but at 8 times the original resolution:
In this post all appear the same size and the difference in quality is barely perceptible.
Yet the first image loads 3 times faster than the second image, and 35 times faster than the third image!
High quality is nice, but don't sacrifice page speed to quality improvements that you and your readers cannot honestly perceive.
U is for Use
Where are you going to use the image? And will it serve double-duty?
We've posted before about the optimal size for images when used on different social media channels. If your image is going to be used on Twitter or Facebook, you'll need to make sure that the image is the optimal size for these social networks.
But if you are publishing on your blog – either a post or a static page – you'll also want to think about how the image will be used. Sure, the use on the page is the main thing, but if you have Twitter Cards enabled, for example, then your perfect image on the site might also end up on a card, and it will essentially be serving double-duty.
If it's a logo or a background image that will be reproduced on multiple pages or on multiple sites, you'll want to make sure it is possible to optimize that image for the different uses. If you are going to eventually use the image in printed materials then you'll need to make sure it will work for your publishing programs, too – let's avoid BMP files, shall we?
Know going in what you'll use the image for and where you'll use it and you'll save yourself a bunch of time later on.
E is for Exceptional
Sometimes you need your images to be different to anything ever published before. Unique, completely new, and never before seen.
And other times you just need a stock image that fits with the text.
How exceptional your image needs to be depends on how you'll use it and where. If it's just to make a point or reinforce a headline then perhaps you can get away with a stock image. If the point that you are making is a general one, perhaps this will be enough. Alternatively, if you are introducing something difficult to understand or complex, then sometimes a familiar stock image can help keep the reader on-track and understanding what is being outlined.
Other times, though, you are looking for something original. A header image for a long blog post, an image that is overlaid by a title, or some original elements in an ebook or white paper. In these cases you'll need to seek out something truly exceptional. This might mean contracting out to a professional designer or photographer, jumping onto Canva to design something yourself, taking an original shot with your own camera, or even buying the exclusive use rights to a photo from an agency.
A is for Alt-Text
Before you use your image, you'll need to format it for your site. Part of that process is getting your alt-text right.
We posted a complete guide to alt-text this week, but it is worthwhile considering when choosing your image, too. Is the connection between your image and the alt-text you'll be attaching to it strong enough? Will people searching for the image on Google or Bing Image Search fel like clicking on that image when they search for the keyword you've attached to it?
What seems creative to you and may well be attention grabbing might not help you all that much when it comes to a Google Image Search. make sure your alt-text keywords align with the image that you intend to use – creativity is good, abstract connections not-so-much.
L is for Legal
Finally, once you have your perfect image selected, you need to make sure you have the legal clearance to use it.
While it might be easy to find images online, the fact that you can find the image doesn't necessarily mean you have the right to use that image any way you would like. Most images are copyright restricted and if you use one without permission – whether wittingly or unwittingly, commercially or non-commercially – you could face fines or even legal action. Getty Images, in particular, is well known for going after even the smallest fish in the pond seeking damages for using their images without a license and at hundreds of dollars per infringement, the costs quickly add up.
Using a Creative Commons licensed image can help you get around these restrictions (we posted on the Creative Commons licenses just the other day) or hitting the public domain may be a good option for you, too. There are plenty of its where you can find images licensed for commercial and noncommercial re-use, and of course anything that you create yourself is safe for use on your site – you might even want to make sure that others aren't stealing your images!
Follow all these steps and you'll find yourself an image that is:
the right size
the best quality
perfect for the required use
as exceptional and unique as it needs to be
aligned with image keyword search and alt-text requirements
and cleared for legal use