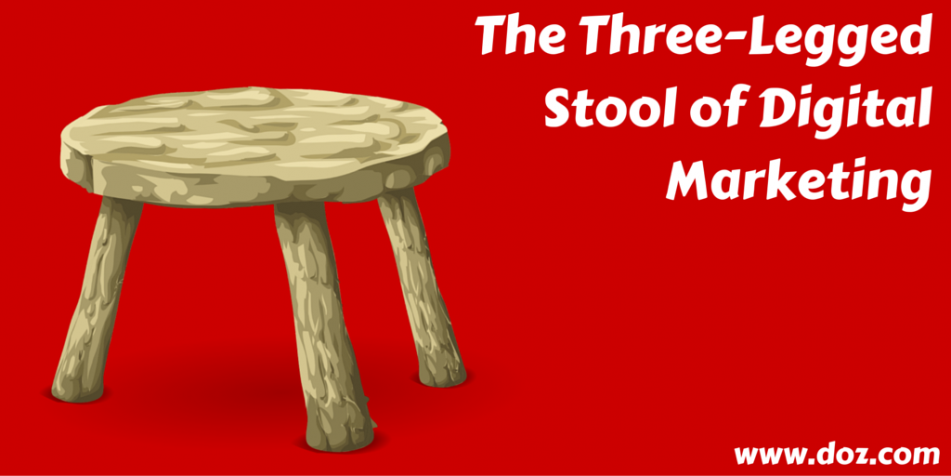 The following post was contributed by Prasanna Bidkar, online marketing expert on DOZ.
Digital marketing.
The term is almost meaningless in a world where the line between digital and traditional media has blurred to the point where most leading marketers now just use the term "marketing" as their catch-all. Yet even if the line has blurred the very fact that people are increasingly looking at their phones when shopping in stores, sharing websites with friends, and turning to Google before turning a page in a magazine means digital channels demand your attention.
You need your marketing kitty to be packed full of tactics and strategies that will engage your customers. But what does this mean in practice? Where should your focus be first? And which of the digital channels is likely to deliver the biggest gains for your business?
All good, relevant questions and, don't worry: we have you covered.
Read on.
Cooking Up an Online Strategy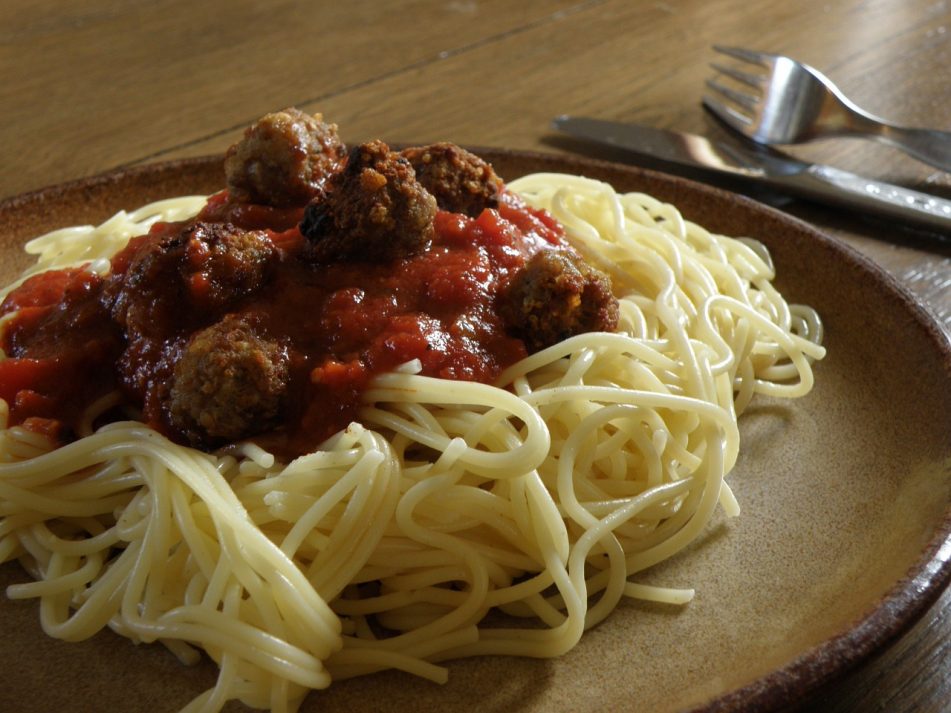 In this post we'll explain how you can build the foundations of a successful online marketing strategy based on the three-legged stool of digital marketing: search, content, and social. Get these channels right and you'll be well on your way to online success.
To illustrate how each of these digital channels might be leveraged in the real world of marketing, we've assumed a small business case: an Italian restaurant that wants to connect with more customers and boost their business.
Let's look at how the the three-legged stool might support this business in pursuit of their goals.
Search Marketing
The ad placements on search engine response pages are sometimes close to impossible to differentiate from real search results. These ads are placed prominently at the top of the page so, when starting out, search advertising can be one of the most important marketing tools in your arsenal. Keyword advertising allows you to target specific queries and terms, select specific locations, and target your advertising precisely towards your potential customers.
As a result, for our local Italian restaurant, specific keywords like pizza or pasta could be targeted to promote the restaurant to local diners.
But search marketing is not just about advertising. Search engine marketing also includes on-page Search Engine Optimization (SEO) and off-page SEO efforts, too. The on-page SEO part is founded on using the right keywords in the right place on your own website, while off-page SEO targets other websites, forums, and online groups to ease discovery of your site and build trust, credibility, and authority.
In the case of our Italian restaurant, keywords to optimize for might include italian restaurant, pizza, pasta and other locally popular menu items. The combination of a city name and keywords like these will help the restaurant rank higher on a search engine results page.
Content Marketing
The second leg of the three-legged stool is content marketing.
In contrast to search marketing where buying an ad placement and launching a campaign is the stuff of minutes, content marketing is a long-term game. A business needs to create different types of content suitable for their audience and then distribute this content via various channels to reach that audience.
For example, as our hypothetical Italian restaurant owner, you could write about benefits of Italian cooking for health, share recipes and tips for cooking authentic Italian food, and propose a competition for the best pizza recipe submitted by a reader. There are really no limits to your content marketing and content can include text, images, and videos to be shared on platforms like YouTube.
In addition, as well as publishing this content on channels that the restaurant owns or controls, it's a good strategy to publish the content on relevant channels that complement the business and might drive additional traffic. Consider local newspapers, journals, TV stations, local blogs and newsletters, all of which are constantly on the lookout for fresh, well-supported content from local businesses. 
Social Media Marketing
The third leg of our three-legged stool is social media marketing.
If search and content marketing drove efforts in online promotion in the last ten years then social media marketing will be the driver of online marketing strategies in the decade to come.
Social networks like Facebook allow our restaurant owner to build and market to a loyal community of customers. The restaurant can use this channel to attract a variety of people: those who are already clients or future customers, people who are interested in cooking and others who share the restaurant's passion for Italian food. Social media allows a business to target these fans and followers for future promotions and opens up opportunities for repeat business.
But where to start on social media?
First, shortlist the social media networks that you want to use. Facebook is a safe bet to begin as it has a wide audience with diverse interests. Second, use and re-use the content you have created as part of your content marketing strategy to populate your Facebook business page. Third, make sure to engage visitors with contests and giveaways to keep your page feed interesting for visitors.
Conclusion
Digital marketing is marketing today, and it is here to stay.
If your business doesn't already have an online strategy you are already behind, but it is not too late to get started. Kick-off your marketing efforts on these three fronts and build yourself a three-legged stool of marketing on which to found the rest of your marketing efforts.