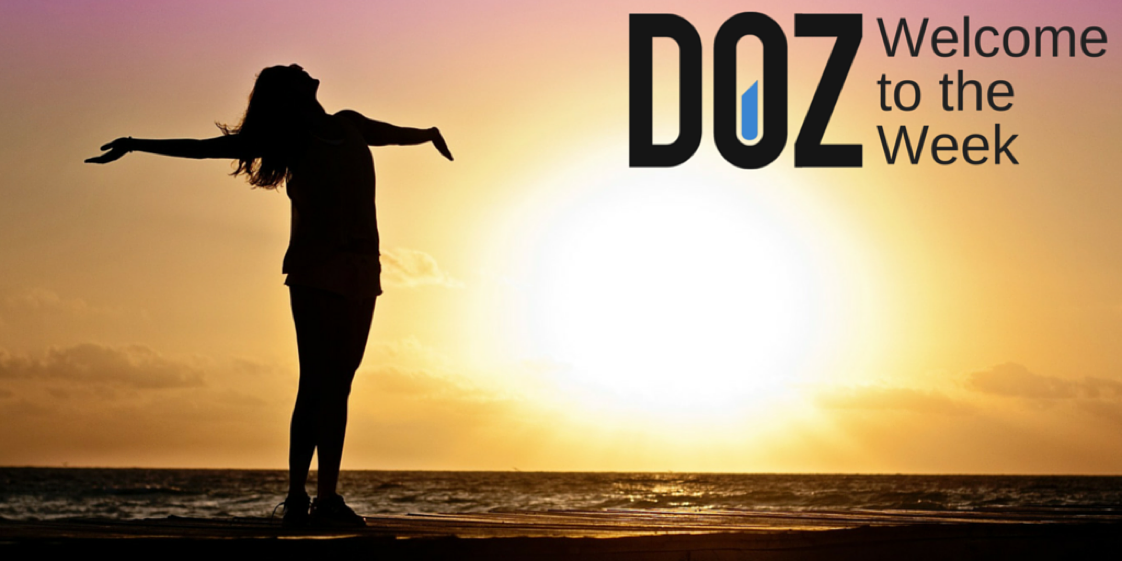 Welcome to the week!
Silicon Valley is back.
No, not the tech sector which never went anywhere as far as I know but the hit TV series. Last night the gang from Pied Piper returned to screens to take another deep dive into the culture of the startup world on the west coast. Most anyone working in technology will recognize the characters, the tropes, and the spot-on parodies of everything from corporate leadership to product development and fundraising. If you're a fan, then last night's episode will be this morning's water cooler topic du jour. And if you've never seen an episode, then what are you waiting for? Take half an hour and go find episode one on your lunch hour today…and then binge the rest of the series tonight. You've got a week to catch up before the next episode lands on Sunday night. Bam: your leisure time is sorted for the week, now here's what you need to get ahead for the work week.
Fighting Back Against Ad Blockers
One of the top line issues in the online marketing world right now is the impact of ad blocking software on the revenues of content creators. The content creators, including major newspapers and magazines, have long relied on serving advertising to visitors to support their editorial efforts. With the rise of effective ad blocking software and browser plugins, however, visitors can get the content without the advertising, and this leaves creators producing content for free.
There are pros and cons of ad blocking software, and both sides of this so-called 'war' have reasonable arguments supporting their position. For the publishers there is a need to earn revenue from their content and advertising is one of the easiest ways to do this. For the reader, there is a desire to avoid obtrusive advertising and – at least presently – a wealth of alternative information sources should a publisher block visitors using ad blocking software.
Recently an experiment in France saw a consortium of traditional newspaper publishers take various actions to wall off their content from visitors using ad blocking software. Some publishers tried respectfully asking visitors to turn off their ad blocker while others went the hardcore route and blocked all of their content from anyone using ad blocking software. The results? Digiday reports that the most successful strategy was going hardcore with 40% of visitors 'white listing' the publisher so as to get the content with ads visible.
A win for publishers and a strategy to adopt in future ad blocking software skirmishes? Perhaps, though the fact that 60% of visitors still preferred to go elsewhere might still give publishers pause.
Guest Blogging Isn't Dead
If there is one thing that digital marketers like to do it is declaring things dead. SEO? Dead…well not really. Clickbait? Dead…in our dreams. And guest blogging? Dead…but not dead. Definitely alive, kicking, and paying off for those who are engaging in strategic guest blogging.
As the ahrefs blog reveals, data case studies suggest that guest blogging remains a favored tactic among digital marketers and blog owners alike. There is a bunch of data, some great practical advice, and detailed case studies supporting the conclusion that guest blogging is a valuable arrow in your marketing quiver. As ahrefs concludes, "2 years on from its supposed death, guest blogging remains as popular and effective as ever for SEO. Whether you choose to conduct a transparent, white hat campaign, or pay a third party to speed up the process, links from guest posts should positively impact your Google rankings."
Measuring Digital Marketing Success
So you write an article, it gets a lot of traction on Facebook, it has a ton of Twitter shares, and you think it has worked well for your business. After all, sharing is what counts, right? Yes, and no.
Beaglecat has a new article out which presents the marketing metrics that you need to follow to determine just how successful your digital campaign is. While social shares are one of the metrics you'll want to keep an eye on there are others, too, that you will need to keep in mind. Your on-site tracking is important and Google Analytics will provide a lot of the data you're looking for here, but then there are also email metrics to be considered, too. Are people opening, clicking, and forwarding your emails? As Beaglecat explain, most major email software systems offer a range of statistics to compare, contrast, and use as the basis for testing. If you're in the process of setting standards and goals for an upcoming campaign, read the whole thing.
This Week on The DOZ Blog 
We're focusing on business development this week and helping clients (and future clients) improve their position, particularly with regards to going global and international marketing efforts. We start with something simple but crucial – the name of the business – and offer a guide to getting it right and, importantly, avoiding getting the name of your business entirely wrong. We'll also explain the six steps that are the most important to taking a business global and how blogging can help take your business to the next level, too. If you're building a business from scratch or just preparing to take your business to the world at large you'll find value in this week's articles on The DOZ Blog.
Want More Marketing Goodness?

Every Monday morning DOZ delivers the best marketing content directly to inboxes around the world. Subscribe to DOZ's Marketing Monday for a generous serving of the best in digital marketing, SEO, and the tactics and strategies to drive your business forward this year. Want in? Add your name to the list and start your week a little smarter.
Time to Get to Work
Know a great piece on marketing that we missed? If so, let us know and we'll share it with the world, crediting your good self, of course, with the tip. Send your sources straight to Content Manager Dylan and you could be featured in next week's Welcome to the Week post.
Silicon Valley can wait for your lunch break – it's time to get going. Are you launching the next Pied Piper, promoting the next Pied Piper, or figuring out how to reverse engineer someone else's Pied Piper? The answer barely matters: you've got work to do in any case.
Welcome to the week – not get started making it count.