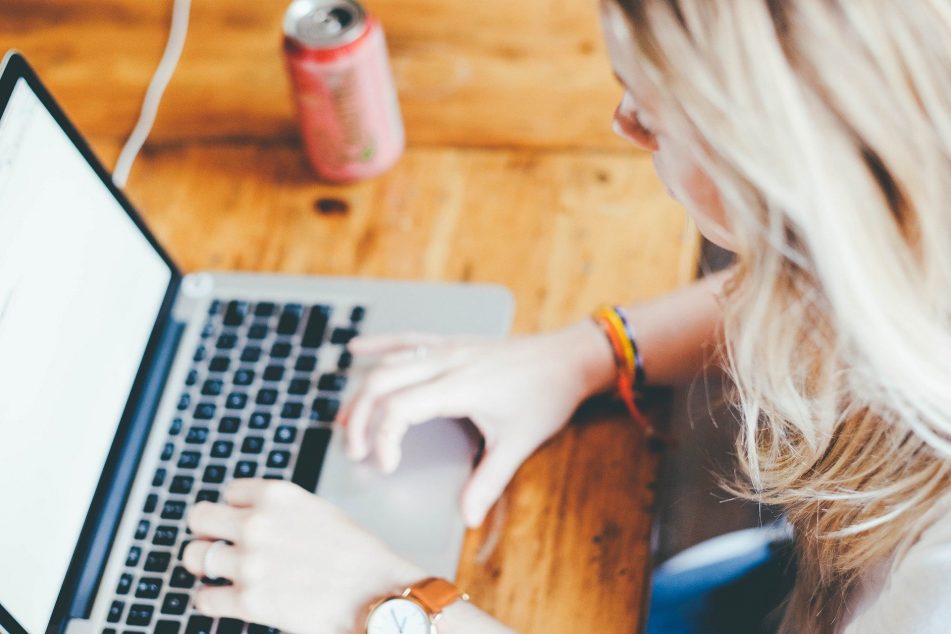 When it comes to digital marketing, jargon can be confusing and intimidating. But don't worry. In this article, we'll go over what conversions are and how to generate more conversions in your e-commerce store.
Conversions: the basics
A conversion is a fancy way of saying that a visitor to your site did what you wanted them to do. A conversion is typically a sale, but they could also include lead generation, email sign-ups, and form completions.

The number of conversions compared to your total visitors is called your conversion rate.
How to get more conversions
Here are a few key strategies for generating more conversions and increasing your conversion rate.
Generate more traffic with an SEO-friendly blog
Before you get a conversion, you must first get visitors to your website. But how do would-be customers find your online shop? An effective way to get people to stumble upon your e-commerce site is to create an SEO-friendly blog.

SEO stands for search engine optimization. SEO is a process of building your website in such a way that search engines organically serve your content to users. For example, when people enter questions into a search engine like Google, the algorithms favor sites that include the following:
Long-form content of one thousand words or more
Short paragraphs of three sentences or fewer
Query answers near the top of the page
Snippets of less than 300 characters that directly answer query questions
Inbound and outbound links near the bottom of the page
When writing a blog for SEO purposes, consider the types of questions your customers will be asking. For example, if you run a pet supply shop, customers might search "why is my cat sneezing," which could become an effective starting point for a blog post that recommends hypoallergenic cat food.

Because you're looking to generate more conversions, remember to end your post with a call to action. The call to action should drive your visitor toward what you want them to do: buy a product or sign up for something.
Create social proof with testimonials
When it comes to buying a product, which do you trust more: an advertisement or a recommendation from a friend? Most people will say the latter. This is an example of the selling power of social proof. Social proof is the human tendency to look toward people respected within the community as a template for what to do and how to behave.

Effective salespeople leverage social proof to sell products. When a celebrity or influencer endorses a specific product, that's social proof.

While you may not have the budget for a celebrity sponsorship, social proof can also be generated through testimonials. Any time you make a sale, be sure to follow up by asking for a review. That way, people you've already converted can help you generate more conversions down the line.
Show the human element of your brand
People like to buy from people, not faceless corporations. Big chains like Taco Bell and Wendy's have sassy Twitter pages to create more of a human connection.

Many e-commerce salespeople try to look as professional as possible, but showing wit and humor can often be more effective. Don't be afraid to let your personality shine through with your brand!

Another way of showing the human element of your brand is to get on camera. Livestreams and answering audience questions on video connects you to your customers and helps to create brand loyalty.
Streamline purchasing
In terms of purchasing, the fewer clicks the better. The more information you ask a customer to give in order to purchase from your website, the less likely they are to purchase. Amazon famously offers one-click purchasing for this very reason.

Ask for an email address and a maximum of one to three absolutely necessary pieces of information. Auto-generate usernames and passwords so that the user does not have to.

People on the internet are impatient. Be sure your website is technically supported so you don't lose conversions due to long load times. Make it as easy as possible for the conversion to happen.
Don't overdo graphic design
The iPhone revolutionized product design. What made it so different from other phones? It only had one button.

Steve Jobs knew that if you want to look futuristic, keep it minimal. Apply this lesson to your website. Overcrowded graphics make people want to click away. When it comes to your graphic designs, keep it simple, so people can clearly see the call-to-action button.
A/B test everything
The above strategies can increase conversions, but how do you know if anything is working? With A/B testing, you can determine which web pages are more effective at generating conversions.

A/B software conducts split tests and tracks results. For example, if you have two graphic designs for your webpage, an A/B test would direct half the traffic to one version of the webpage and the other half to the other version. The software then tracks the data generated from user interactions with each webpage, so you can compare them.
Bottom line
A conversion occurs when a website visitor completes a desired action. Several methods can help you earn more conversions and increase your conversion rate. For more information about digital marketing, read the other articles on the blog.

About me:
This post was written by Amy Williams, content specialist at PickFu. PickFu is a do-it-yourself online platform that unlocks powerful consumer research. In just minutes, you can crowdsource hundreds of opinions from the people who matter most to your business.