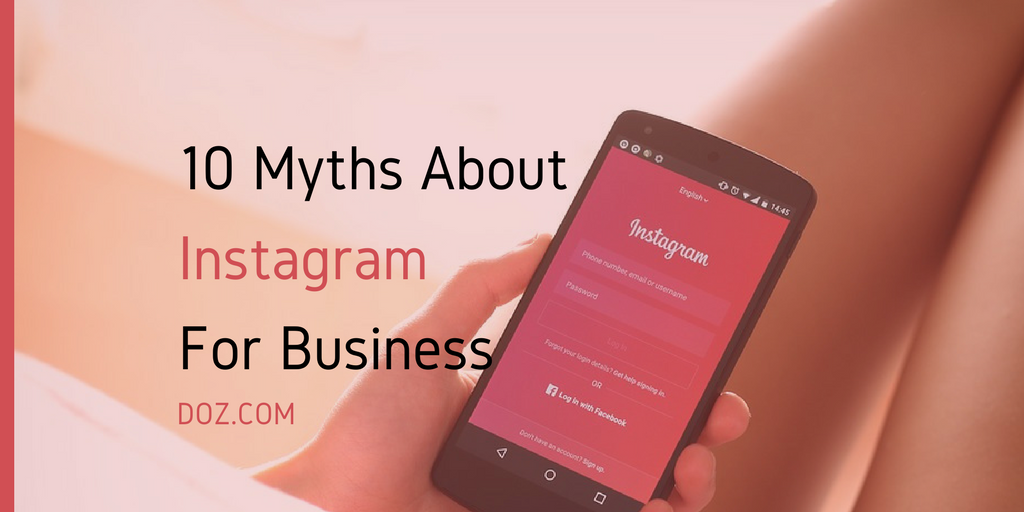 ---
Lucy Benton is an Instagram marketing specialist, marketing expert, business consultant and helps people to turn their dreams into the profitable business. Now she is writing for marketing and business resources. Also Lucy has her own blog Pro Writing where you can check her last publications. If you're interested in working with Lucy, you can find her on Twitter.
---
In the world where visual content remains the most effective way to attract customers' attention, Instagram marketing presents a tremendous opportunity to visually represent your business and keep customer base aware of what you're doing. However, for a while now, Instagram has been considered as a social network for brunch pictures and selfies.
Of course, it may have been such when it started, but now the situation is a lot more different. The network has a whopping 800 million users as of September 2017, and this number has been increasing steadily in the past couple of years. With more and more people joining Instagram, marketers and businesses are beginning to pay attention and take advantage of this great platform.
However, many entrepreneurs starting their journey on social media often say that their intentions to build their business on Instagram is met with disbelief. According to opponents of using Instagram as a platform for business, there are many reasons why one should not do it.
For example, they say that you cannot measure marketing results there, so there is no way you can track the performance of the tools you're using. Also, they suggest that Instagram is ineffective for getting leads and transferring them to the site.
While these statements certainly sound serious, they are simply not true. They are just myths. Seriously. Each claim for opponents of using Instagram for business can be easily busted. We will do that using a great infographic created by designers at Proessaywriting that busts ten most popular Instagram myths. For example, let's see what the truth is for the myths just mentioned above.
Those who state that Instagram marketing results are unmeasurable are wrong because there are a number of tools for that, according to the infographic. Next, getting leads from Instagram is pretty much possible; for example, you can just insert a website link to the post to help viewers find your landing page.
See how easy I did that? With the right knowledge, you can bust any Instagram myth, too, and begin building your business there. Thanks to this infographic, you can also see that all those rumors about Instagram being an ineffective business platform are nothing but talk. Each description of a myth on the infographic comes with an explanation of the way things are like in the reality.
Perhaps you will also find answers to some of your own questions here as well, because each myth relates to many businesses. You'll see that using Instagram as a platform for developing your company will provide you with more opportunities to improve your work-life balance while growing your customer base every day.
After all, it's 2017, and doing business using Instagram is something that you and your business just cannot afford to ignore. The network is a powerful tool to drive more attention to your business, and thousands of companies that have business profiles there support that.
Okay, let's now see what you should and shouldn't trust when it comes to deciding whether to grow your business on Instagram.