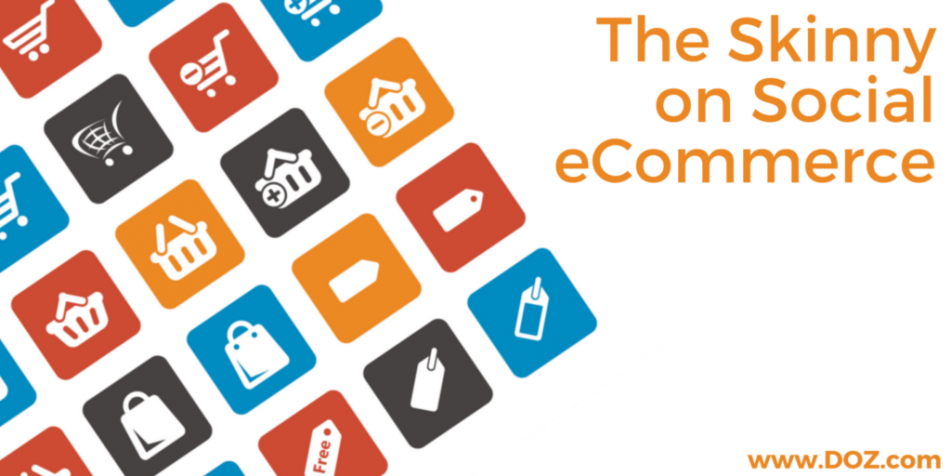 Social media is one of the most effective ways for a business to reach out to its fans.
But which of the social networks should you choose to convert those fans into customers?
It's an important question, especially where budgets are tight and human resources are scarce. There are dozens of social networks out there, but some are far better at converting fans and followers into consumers and customers than others.
Shopify has recently taken a close look at the most effective social networks for converting likes, loves, hearts, pins, follows, and fans into cash – and here's what they have found.
The Study
Before getting to the results of the Shopify research, let's consider just how wide-ranging this research was.
Shopify didn't just take a look at Facebook, Twitter, Instagram, and Pinterest. While all of these high-profile social networks and user-generated-content streams were part of the Shopify assessment, they didn't stop there.
Instead, Shopify looked at a wide range of social channels, namely:
Facebook
Twitter
Pinterest
Google+
LinkedIn
Instagram
reddit
YouTube
Vimeo
Vine
Hacker News
Polyvore
Shopify not only looked at a wide range of social networks, they also considered one of the broadest sample sizes when it came to the ecommerce stores reporting data. More than 529,000 individual online stores that use the the Shopify ecommerce tools were included, and some 37 million social visits to Shopify stores were assessed.
Does this make the Shopify data perfect? No.
But it does make it reliable, and the results that the survey offer should serve as a strong guide as to how social networks contribute to commerce online.
Social Visitors
Shopify asked some very specific questions of the data they collected, starting with where the social traffic to Shopify-powered stores was coming from. The results, at least for anyone who has kept half an eye on social media in the last five years, should not surprise.
The biggest source of social traffic for ecommerce sites remains Facebook. The blue-giant is responsible for more than 6 in 10 (63%) of the visitors that arrive at a Shopify store via a link on a social network. Pinterest runs a distant second (13%) and Twitter maintains a respectable 10.5% share of the social traffic. YouTube (8%) and reddit (4.5%) make up the low-end of the sources of social traffic, with all other social networks accounting for a combined 1% of traffic.
In other words, in terms of getting people to your site, Facebook is where it is at.
Sure, you might think, but do these Facebook visitors buy? After all, it's one thing to bring in traffic from Zuckerberg's baby, but do they spend when they arrive?
The answer is a resounding yes.
Orders Placed
Shopify looked at the proportion of orders that follow a visitor's arrival via a social network and Facebook again emerged as the strongest network. Facebook orders represent 85% of all orders emerging from social media, leaving all other social networks to fight it out for the scraps – Twitter, YouTube, and Pinterest are the best of the rest.
So dominant is Facebook in some sectors that almost every order placed is from a Facebook-sourced visitor. Consider Facebook's dominance of the following consumer categories:
Photography – 98% of all social ecommerce comes from Facebook
Sports and Recreation – 94%
Pet Supplies – 94%
Jewelry and watches – 92%
Simply put: if you are in a business where one of these categories forms a large part of your ecommerce offering, you need to be on Facebook…or you need to re-think your entire online strategy.
Growth in Orders
This is not to say that Facebook is the only place where you should spend your time and marketing dollar, however. While they are clearly dominant in many areas and still maintain an almost unsurmountable position at the top of the social ecommerce pile, some other networks are beginning to find their feet.
Shopify looked at the social networks experiencing the greatest growth in orders, and for once Facebook didn't come out on top.
That honor went to reddit with an impressive 152% year-on-year increase in the number of orders the curated social stream sends to Shopify stores. Facebook was up there in second place (129% increase) while LinkedIn (122%) showed some potential, too, with triple digit growth.
Average Order
Facebook also missed out on top spot when it came to the total average order. Indeed, the dominant social network was decidedly mid-field in a list headed by Polyvore and its average order of $66.75. Image centric networks Instagram ($65.00) and Pinterest ($58.95) emerged in second and third place, with visitors via Facebook, reddit and Vimeo all spending above $50.00 on average, too.
Conversion Rates
So all you have to do is open a Shopify store, create a Facebook page, and wait for the money to roll in?
Not so fast.
While social networks are increasingly important sources of traffic for ecommerce stores, conversion rates remain remarkably low. The conversion rate is defined as the proportion of visits that leads to a sale, and even the best converting networks have conversion rates under 2%.
Facebook leads the charge once again with an industry-best 1.85%, followed by Vimeo and YouTube (both at 1.16%) and Instagram (1.08%). All other social networks boast conversion rates under 1%, with Google+ and Twitter the best-of-the-rest at 0.96% and 0.72%, respectively.
The Shopify Infographic
There's plenty more detail from the ecommerce research that the Shopify team has pulled into the infographic below. Make sure to check out the industries and categories where Facebook doesn't dominate the landscape, the best selling products on each of the social networks, and parse the data for the hidden gems that might just hold the key to your own ecommerce success.