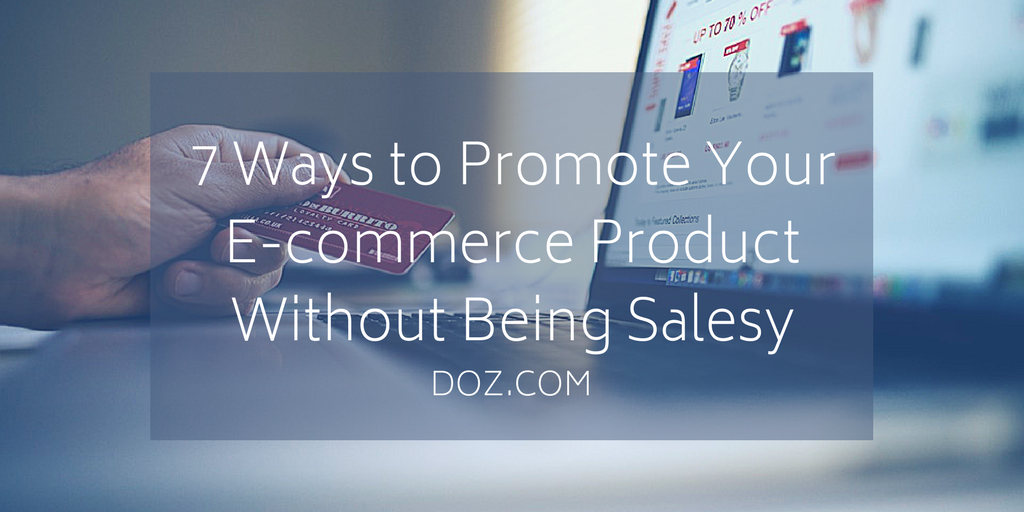 ---
This is an article by Lucy Benton. She is a marketing specialist, business consultant and helps people to turn their dreams into the profitable business. Now she is writing for marketing and business resources. Also Lucy has her own blog Prowritingpartner.com where you can check her last publications. If you're interested in working with Lucy, you can find her on Twitter.
---
Every business owner and salesperson has the same goal – to promote their products or services in a way that attracts customers. As a salesperson, you probably want to achieve this with your e-commerce product too. But, it is definitely not as simple as it used to be before – the competition is fierce and as a result, the target customers are often annoyed by seeing the same strategies over and over again. Therefore, you probably fear that being too direct at it will make you seem too salesy.
Yes, social media platforms are mostly used to share content and promote products, but none of the users of the platforms want to keep looking at annoying sales pitches all day long. In addition to reaching the ones who are potentially interested in your product, you need to create a marketing strategy that is not too obvious and intrusive to those who it reaches.
If you fail to do so, you are more likely to become of the many salespeople who lost followers because their product promotion was too pushy. ''There is hardly a person who wants to be told what to do and this is exactly what most companies do when they keep pushing the audience toward buying their products'' – explains Jeremy Heather, marketing expert.
Because of this, there's been a grand change in the way entrepreneurs present their products and users interact with the companies. All those traditional approaches are no longer popular or effective. The focus of every online business now is the customer, and customers no longer enjoy sellers who bombard them with information and constantly ask them to like or follow their pages.
Knowing this, you must connect with online users in a more careful, meaningful way. This can be achieved when you establish a connection with the audience without pushing sales throughout their feeds. It is a unique opportunity and, if used right – the strongest one you will probably have to make most sales of your e-commerce product.
To do this, you should combine a variety of different strategy, each as influential as the next one. This infographic created by College Papers will teach you of seven most effective strategies for product promotion. Start with bloggers and influencers to social media content writers – you might want to invest a bit into promoting your product. However, if your budget does not allow you to do so, you will find several other techniques in this list.