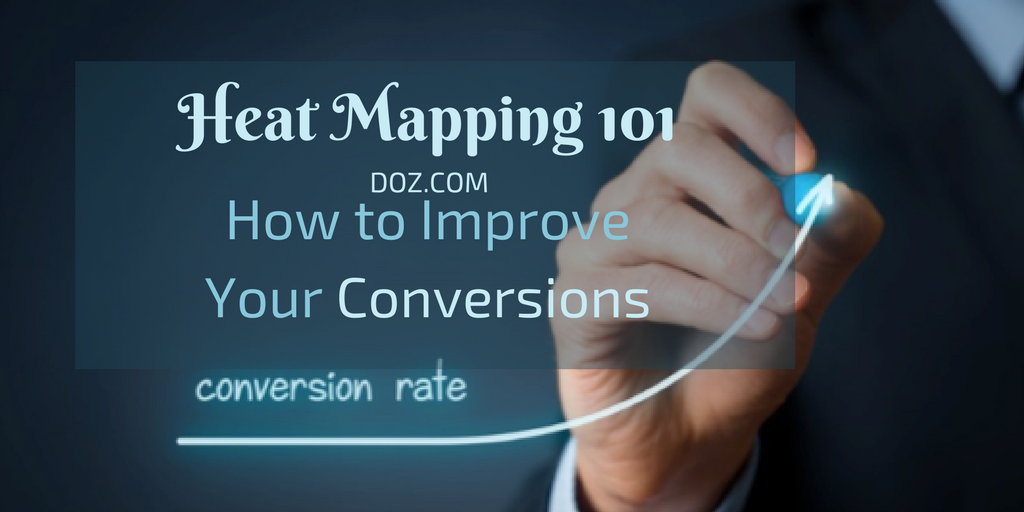 ---
This is an article by Graham Onak. He is a marketing consultant and owner of GAINtap, a Chicago based marketing consulting and web marketing company. He leads a team of specialists that help clients create hand crafted fulfillment solutions covering content marketing, search engine optimization and digital advertising.
---
Heat Mapping 101: Benefits Of Heat Mapping That Can Help Improve Your Conversions
Incorporating heat maps into your web analytics mix is a great way to understand how visitors use your site. They are especially useful in diagnosing issue affecting your website's conversion rate. Let's take a look at some of the advantages in using a heat map software on your site.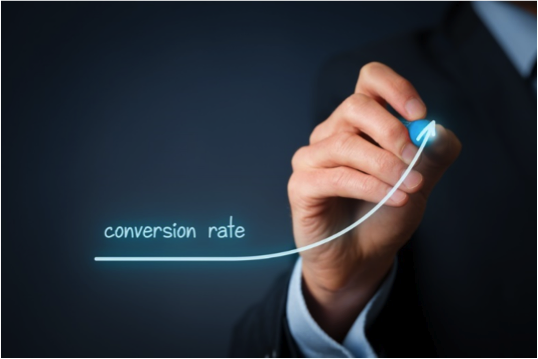 The Advantages Of Using Heat Mapping On Your Website
Understand where to place your call to actions.
People visiting your site will be doing so from a variety of devices. By using heat mapping software you can see how your site is interacted with on different devices. This will help you understand where to place your call to actions for different screen sizes. Consider the following:
A/B test after you've found your most popular heated area for call to actions on your webpage. A/B testing both the old and the new locations of your call to actions will help you measure the results more effectively on which option is driving more clicks, sales and conversions.
Include your call to action above the fold. This is the area that a visitor sees when hitting a webpage before doing any scrolling. Many times people won't scroll all the way to the bottom which can lead to missed sales or conversions. Placing your call to action above the fold can help increase the chance of people clicking.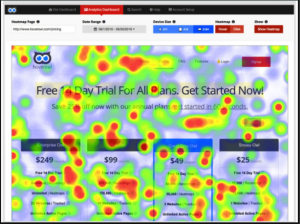 Learn what people see and what they don't
Heat mapping allows you to see where people look on a webpage. This can be crucial to your overall layout and placement of information. Even studies have shown that people tend to look left on the screen – how do you use this information to your advantage?
Review your heat maps and add your call to action in a more desirable place where visitors will look the most.
Setup product pages more effectively to keep your visitors attention and make it easier for them to click through.
Make your website layout more appealing to the eye with navigation points in the most useful and / or easy to find places.
Knowing where people are looking can help you rearrange a few things so you can improve conversions.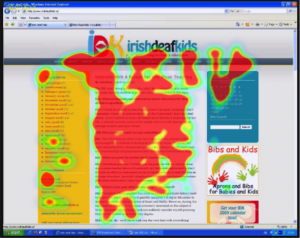 Remove Unwanted Navigation Points
Throughout the sale funnel process, you want to make sure it's streamlined enough to be able to continually push someone through until they've finished the sale or download. Heat mapping can help you achieve this by identifying key navigation points which may be catching your visitor's attention and moving them away from your ultimate goal. Heat mapping in the sales funnel can help you to:
Remove problem navigation areas which may be lowering your conversion rate.
Show you any distractions, such as images, banners, or advertisements which may be causing problems.
Show you if your customers are stopping at your form details because they're too long. Long forms tend to frustrate people. If you need to collect information, try collecting it after your customer has made the purchase.
Heat mapping throughout the sales funnel helps you find distractions, unwanted navigation points, or something else that is causing conversion problems.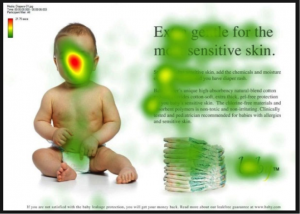 Shows You Which Website Elements Should Be Clickable
Heat mapping is also good for showing you which items or elements on your website should be clickable. It can be surprising to find out what people try to click on to help advance their search, but only to find out that it's not clickable and leads nowhere. This is where heat mapping can be used to your advantage. Some of the main areas many people try to click on are:
Company logos
Images
Headlines
So, from the information you've gathered from heat mapping how do you work out whether this area should be made clickable? This can be determined in two ways.
Can you use this item or element to tie in with the sales funnel? Is there a way you can help leverage people within this area so they continue throughout the checkout?
Monitor these areas with heat mapping over a period of one to two months. If they're constantly heated then consider making them clickable.
In utilizing items or elements and making them clickable you have a higher chance of improving your overall conversion rate.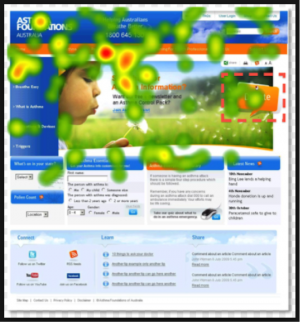 By adding heat maps to your analytics stack, you can better understand how site visitors use your site and adjust your site to better serve them. This will lead to higher conversion rates, more leads, sales and revenue for your company.