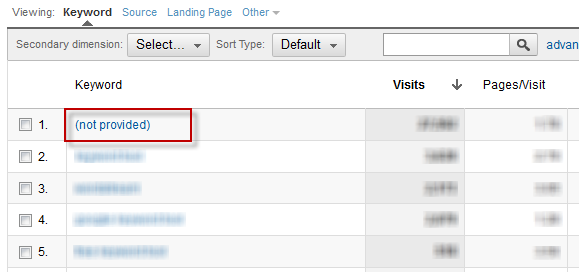 Except Instagram's takeover (which application is insta-great) and how Pinterest is skyrocketing, I have been hearing a lot about the "Not Provided"  and "Not Set" Google Analytics is displaying.
SEOers, Google Analytics users or should I say the whole search engine industry, will know what I am talking about. I am a little late because it's been an issue for months but since a lot of our clients are asking "what's the f*** is going on with Google",  I felt that I had to write about it. I should let you know that if you  are not planning to use Google Analytics then what is below is of no use.
Not Set
"Not Set" identifiers, which has been around for awhile, means that users didn't come to your site through a keyword typed in Google Search Engine. They came to your site directly or through a referral site.
Not Provided
New kind of identifiers labeled as "not provided" that was recently implemented after Google announced, in October 2011 that they were going to encrypt peoples searches. The "not provided" search volume is from Google organic search and could be for several of your keywords.
To make it simple:
"Not Set" = Not Search Engine, Referrals and Direct links
"Not Provided" = Protected by Google encrypted search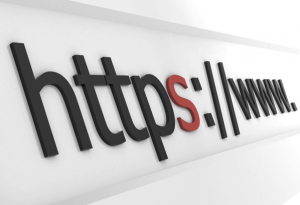 The SSL search, protocol that helps provide secure Internet communications or another word to say encrypted search, will become the default experience for signed in users on Google.com. Consequently,  if you are a Google account owner (who is not?) and are signed in while surfing the web you  might have noticed that your url has slightly changed. Indeed, your url now show : HTTPS:// rather than the usual HTTP:// .
How it impact us ?
You, Yes You, Google logged in User, I'm very sorry to tell you that you are becoming our worst nightmare. On your side, you will be glad to hear that  searches in SSL mode allows you to have more privacy when searching  since SSL is not allowing webmasters to see the keywords that you searched to arrive to their website in organic search results.
When a signed in user visits your site from an organic Google search, all web analytics services, including Google Analytics, will continue to recognize the visit as Google "organic" search, but will no longer report the query terms that the user searched on to reach your site. Keep in mind that the change will affect only a minority of your traffic. You will continue to see aggregate query data with no change, including visits from users who aren't signed in and visits from Google "cpc".
[…]
To help you better identify the signed in user organic search visits, we created the token "(not provided)" within Organic Search Traffic Keyword reporting.
That's what Google said.
Before SSL, whenever visitors landed on your website from Google search results pages, Google Analytics would happily tell you all of the keywords they'd searched for. So, for every 100 visits from Google you would see what all 100 searched for.
Now, between 5% and 33% of those terms are hidden by Google.  A lot of valuable data has now gone missing from Google Analytics.
So while this traffic is reported as organic search traffic, you no longer get access to the query terms. Much is hidden! Note that you still get 100% of this info for 'paid search'. How nice of Google !?
Everything is not clear for me though. I have read an article in which an interesting point draws my attention. The following is stated:
I am struggling to understand why referral and direct traffic are coming from Traffic Sources > Search > Organic (excluding paid/PPC) and identifying their source as Google organic. Why is it in Search at all, instead of under Direct or Referral traffic? This has been identified as a common issue with AdWords traffic, but according to Analytics this is not paid traffic.(Heather Physioc ,The Google Analytics (not set) and (not provided) Nightmare, March 21st, 2012 )
And that's a question I am asking myself and something we could discuss ! Feel free to comment. Meanwhile I also tried to find a solution to this "not provided" nightmare. I found the following :
I should thank Avinash Kaushik and Dan Barker for these articles. We are about to implement these at Capseo and I will give you a feedback.
In the meantime, let us know what you think and if you have other suggestions to fix this.