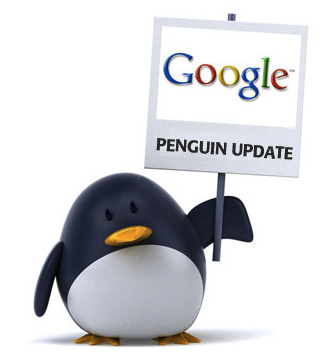 Just when I thought I was done talking about the same ones over and over again , Google pops out its algorithm update. After "Panda" update, that aimed at downranking websites providing poor user experience here comes the "Penguin" update.
How nice of Google to compare its algorithm to cute animals!
What is Penguin ?
It went live on April 24th followed  by its first update "Penguin 1.1″ a month later on May 25th, 2012 .
Described as an algorithm change that aims at eliminating web spam by downgrading the ranking of low-quality sites or in Google's words  "sites that we believe are violating Google's quality guidelines." it caused  panic throughout SEO Industry.
It is not only focusing on well-known malpractices such as hidden text, site redirects, cloaking but also keyword stuffing and link schemes, as websites with too many keywords and inbound links from sites likely to have irrelevant content. Called "data refresh" by Matt Cutts it was said to  impact less than one-tenth of a percent of English-language searches.
Estimation are that about 3% of queries were impacted in languages like German, Chinese, and Arabic, and an even bigger percentage of them in "highly-spammed" languages. No surprise the SEO world freaked-out !
I guess you immediately looked at your search-related traffic from Google after that date and you've been following it closely since then.  It seems that "in some cases, Google may have sent messages about spam activity in the past" to those who are concerned.  Be aware that if you've never verified your account you may have received messages  in Google Webmaster Central.
Our Tips
If you've been hit and want to recover from or avoid the effects of the Penguin Update, we have gathered a list of tips we suggest you to follow.
Use high-quality links when creating a plan for link-building
Have high quality links linking back to your site
Provide helpful, educational information to users
Reference well-known sources
Write valuable content
Avoid spamming users & shady link-building practices.
Try to get  low-quality links taken-down
This is what I call the [Survival Guide] to  sustain in Google's animal zoo.
Meanwhile I suggest you Smack the Penguin ! At Capseo our best score is 593.5, will you bit us ?