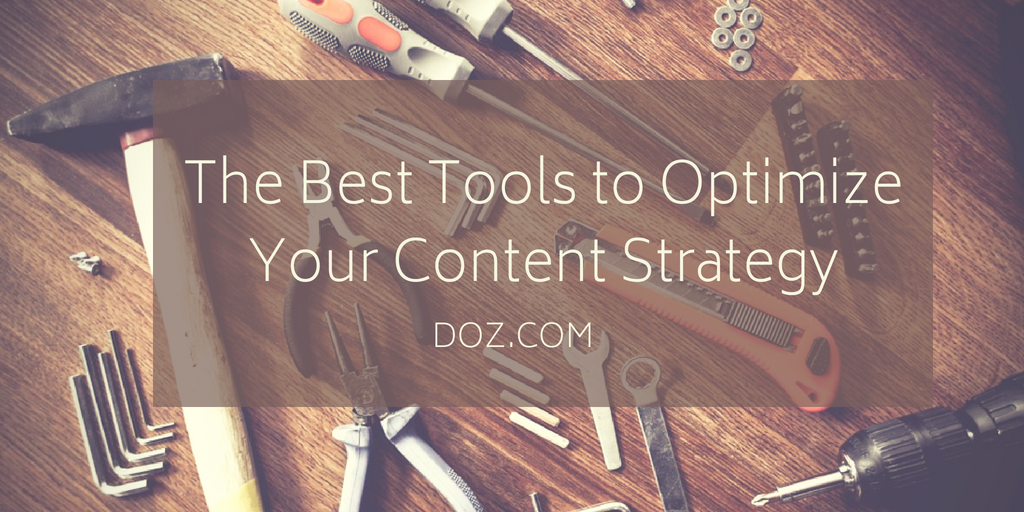 Not only does this article feature the best tools available today for content strategy optimization, but it also gives you the pros and cons of each tool with reference to how each tool may help you optimize your content strategy. Find out why these tools work so well and gain insight on how to use them most effectively.
There are several ways to use Google Alerts. One is to find websites that cover the same topics as yours, another is to check up on what your competitors are publishing. You may find out what is new with your target audience, and you may see when your own pages and posts are being indexed on Google. Google Alerts is so powerful because it shows you what was indexed on their search engine today.
[+] Find other websites that cover your topics
You can comment on them and link back to your website (following their commenting rules). You can ask them if you may write a guest post, you may like to buy advertising space, or buy a link from their website, or you may like to link to that website from your website for the benefit of your readers and your SEO (Search Engine Optimization).
[+] Check on your competitors
Have regular updates sent to your email address on a daily basis. Use your competitor's home page URL in quotes on the Google Alerts tool and set up another alert with your competitor's brand name in quotes. This will generate results that show when your competitor's content is indexed and/or when others link to your competitors.
[+] Find out what is new with your target audience
Enter alert parameters based on the key phrases that your target audience enter into Google. See what your customers are seeing on a daily basis by seeing what new content they are being exposed to. Be careful when doing this because new content in this area may not rank highly and you may be looking at new posts that rank 120,000 on Google.
[+] See which of your pages are indexed on Google
Enter the end of your homepage URL, such as "assignmentmasters.org" and be sure to put it in quotes. Any new pages that are indexed from your website will be included in your Google alert.
[–] The tool needs more tinkering than is first apparent
It may take a while to optimize your alerts to produce the best results. You will have to keep going back and adding items to exclude. You do this by adding a subtract (minus) symbol next to words that you are not searching for. Your matured alerts will feature a key phrase or two, will probably have some words in quotes, and will probably include numerous excluded words through the use of the subtract symbol.
[–] Filtering out useless information it a time waster
The Google Alerts tool is a simple tool that shows you new pages that have just been indexed with Google. This is a great way to keep on top of what is being listed on Google, but some of the pages you see will have no relevance to your content strategy because either they rank very low down on Google's search engine results, or because they unavoidably include your key phrase out of context.
Enter your page URLs into this free Google tool to test your pages on mobile devices. It shows you what your pages look like, and it runs a series of tests on them. The tool also analyses your website and may inform you of things such as page loading issues that are not present on your desktop version of your website.
[+] See errors that your other bug-testing tools miss
Even when your analytic and bug testing programs say that everything is okay with your responsive website, your website may still be prone to unexpected errors. These errors are usually aesthetic ones that analytic programs cannot pick up. This tool lets you see what your mobile users are seeing.
[+] Double check your page issues
The Mobile Friendly Tool usually shows you false positives, but it will do your website good to check them to see if things such as your adverts are not causing more loading issues than you may have otherwise expect. There is nothing worse than a big ugly space where your advert is supposed to be.
[–] It cannot be used to fully replace physical tests
The very best way to test your mobile website is to test it on various different (and new) mobile devices physically in the real world. This tool is only a testing program between physical tests with real phones.
[–] The tool takes around 30-90 seconds to test your pages
Testing one page at a time with this tool is okay, but it is almost ten times slower than holding a phone in your hands and testing it with a physically present phone.
The Mail Chimp service offers a reasonable amount of email automation, which means it can do most of the heavy lifting with regards to the building and maintenance customer/viewer relations, engagement, and customer retention. However, in optimization terms, it is also a handy tool when you are trial and error testing (aka, conducting experiments using the scientific method).
[+] Test different strategies on different segments
You can set up your Mail Chimp account to send replies and automated messages to your client/customer/newsletter list, and you can break up your lists as much as you like. For example, when the user picks a topic when submitting a question to your website, then Mail Chimp may reply automatically with a specially crafted message that relates to the chosen topic. You may use this system to test different strategies on an ongoing basis. Measure your responses and adjust to suit your marketing goals.
[+] Upsell using this system
The most simple way of up-selling using Mail Chimp is to have an automated email sent to people who complete a purchase that offers a discount on their next purchase. Another method is to present items in the confirmation email that relate to the item that was purchased. You may even redirect people to content that leads them into their next sales funnel.
[–] This system is going to cost you money
The other tools on this article are free, but Mail Chimp is going to charge you for its service, and the more you need the service, then the more they are going to charge you.
[–] It takes years to refine your content strategy into a well oiled machine with Mail Chimp
Mail Chimp is a tool of action and not of analysis. It won't give clear or direct information like Google Alerts or Mobile Friendly Test will. To get the most out of Mail Chimp, you need to dedicate thousands of staff hours to trial and error testing to eventually create the sort of automation that repeatedly leads to consistent sales/conversions.
Honorable Mentions
Just a few tools that you should consider adding to your box of content strategy optimization tools.
A great way to communicate with people over the age of 20, and still popular with older teens, it is frighteningly liberal in some of the worst ways, but you get far less trolling and bullying on Google+. Plus, post links to your pages on Google+ and have them shared around, and by the same time tomorrow your pages will have been indexed on the Google search engine.
See complex data on a far more intuitive user interface. The data is processed in a way that is most relevant to users, and it is presented in a very user-friendly manner.
Get a clearer view of how your users interact with your website. The only downside is that the way you interpret the data is going to dramatically affect the insights you gain from the data. For example, just because only a small section of your website is viewed on mass, it doesn't mean the website is failing or that it isn't a good/consistent converter.
---
This is an article by William Grigsby. He is part of a writing circle that covers hundreds of different topics. William is best known for his academic essays, but he also writes about Social Media, SEO, and content marketing.