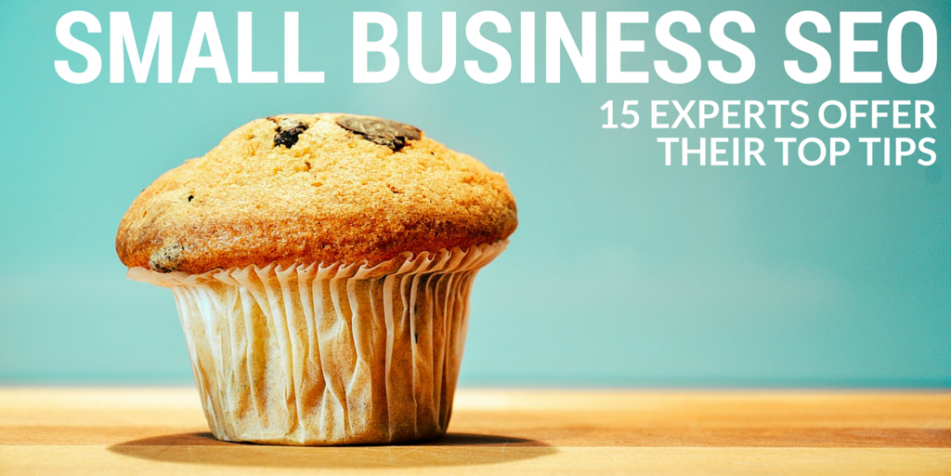 Running a small business is a tough job, and often the boss gets roped into doing everything.
HR department? Get outta here: you hire, train, and fire people yourself.
Accountant? Maybe in tax season, otherwise it is just you, an Excel spreadsheet, and a mountain of receipts.
IT team? Only if the combination of your college age niece, some targeted Google searching, and an online course on managing WordPress effectively counts as a 'team'.
When your job in a business includes almost everything involved in running that business, finding ways to 'hack' your workload to make things faster, easier, and more efficient are more than welcome – they're essential.
That's why today we're setting out to help those small business owners who want a little more margin in their week when it comes to optimizing their website for search engines.
We reached out to fifteen digital marketing experts around the world and asked them for the one SEO hack that they'd recommend to their clients. We wanted hacks that have been proven to work even if they weren't all that well known.
Here's what those fifteen SEO experts had to say.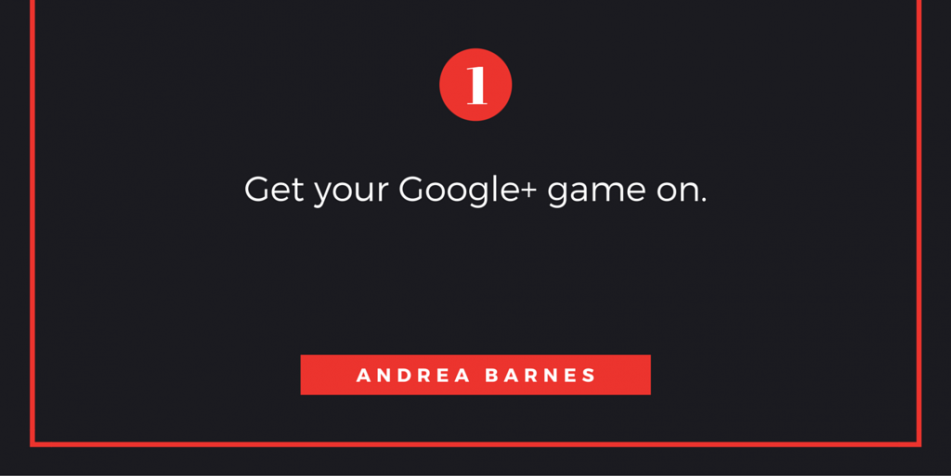 Name:             Andrea Barnes
Company:        SEO and Social Media Manager, iCare Repair
Advice:            Get your Google+ game on. Create a Google+ for Business profile, complete all the information it asks for, and submit photos of your business. Let Google know what your business is all about so when someone searches for a nearby product or service, you'll be in the top three of local results!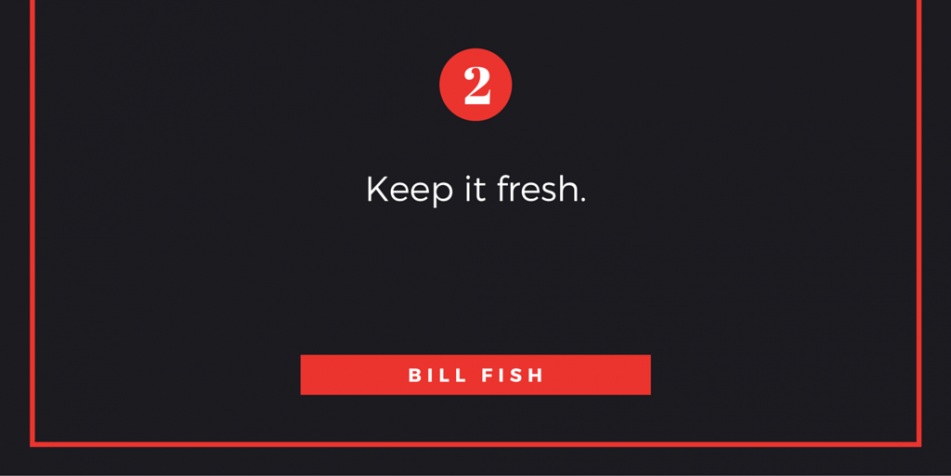 Name:             Bill Fish
Company:        President, ReputationManagement.com
Advice:            Keep it Fresh. Many people spend quite a bit of time, energy and money on their homepage to ensure it looks great and gets people interested in your products or services. The problem is, then they leave it unchanged for two or more years. Within Google's algorithm there is a component that is referred to as the 'freshness factor', giving a bit of preferential treatment to sites who are updating. It doesn't require a complete overhaul of your homepage, but tweaking it from time to time will ensure that your site has fresh content and has the best chance to succeed in Google.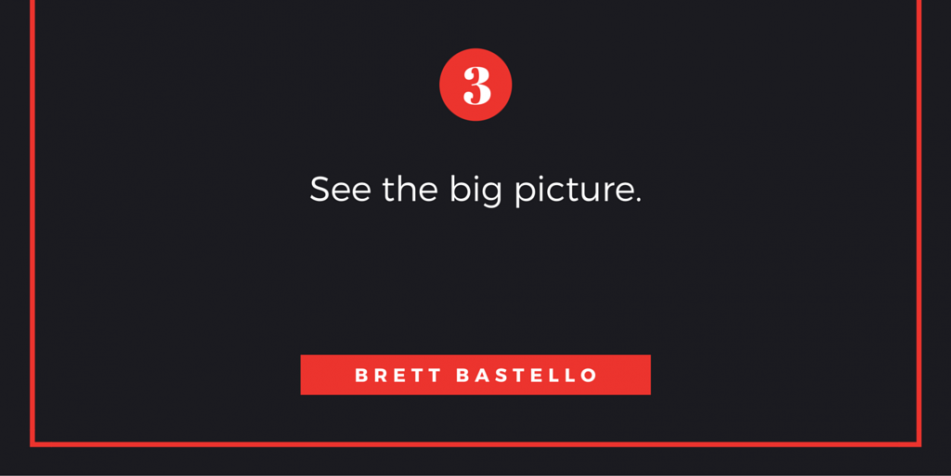 Name:             Brett Bastello
Company:        SEO Manager, Inseev Interactive
Advice:            See the big picture. My hack is to make sure you have a holistic view of your entire keyword universe. Many times businesses are focused on 5-10 highly competitive SEPRs, while not realizing or paying much mind that there are many other keywords they rank for, that may not have as much volume as their main KWs, but when added together can result in a boost of substantial traffic.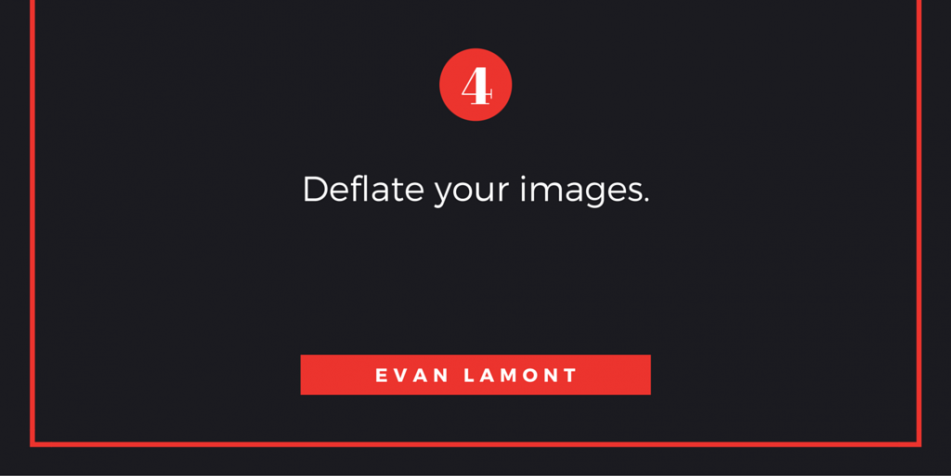 Name:             Evan Lamont
Company:        CEO, TIG Marketing Consultants
Advice:            Deflate your images. With so many searches coming from mobile devices and most companies moving towards responsive websites with plenty of images, it is important to make sure your website load time is lightning fast. Websites that are mobile-friendly and quick loading on mobile devices stand a better chance of ranking at the top of search results than slow loading website. So deflate the size of the images that are used on your website, particularly in any sliders, and turn off parallax features in your website's content management system for visitors who access your website via their mobile devices. This will speed-up the load-time, improve your SEO rank and make your website's user experience better.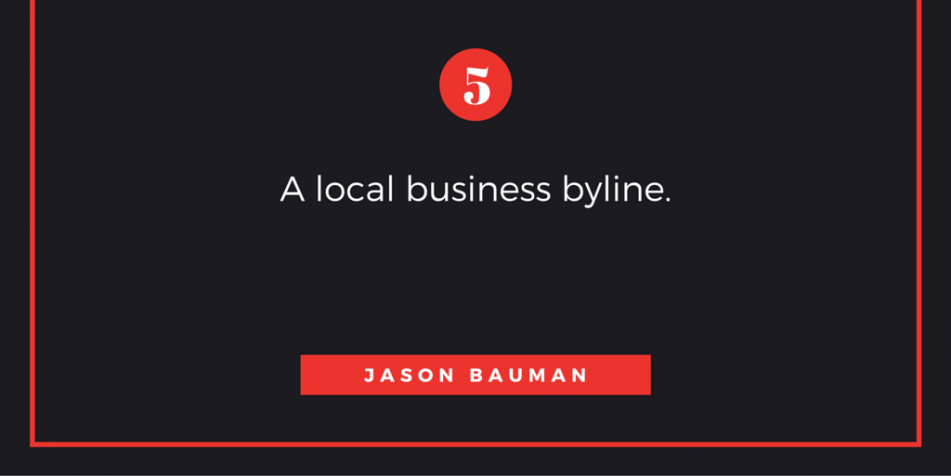 Name:             Jason Bauman
Company:        JR SEO Associate, Trinity Insight LLC
Advice:            A local business byline. Reach out to local newspapers, particularly the business journalists, to see if they can provide a feature for the business. Now, you'll need to provide an angle they can work with, but with so many holidays just around the corner, papers like doing feel-good business pieces for local businesses. These papers also typically publish online, and their sites usually have high authority so Link from them matters. Once you get a story written about you, contact your alma mater (high school and college) and let their business department know. In some cases, they'll share it as a "success" story from one of their Alumni.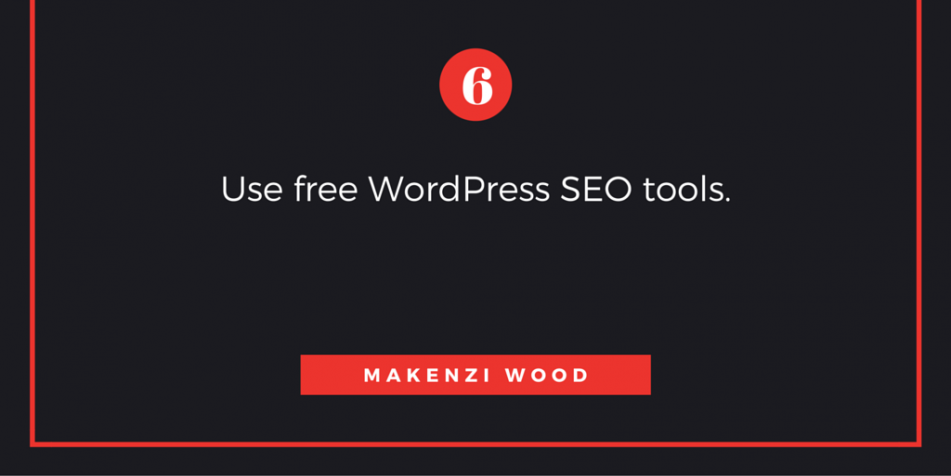 Name:             Makenzi Wood
Company:        Acquisition Marketer, Visual Net Design
Advice:            Use free WordPress SEO tools. SEO can be pretty complicated to learn, especially if you don't know HTML. However, if a small business's site is on WordPress, it's very easy to adjust SEO. I would recommend installing the free Yoast SEO plugin. Once it's activated, business owners can go page by page on their site and add important information for SEO, like title, meta description, and keywords. Yoast will tell you if there are any issues with the page and offer solutions for easy changes to improve the page's SEO. This is a cheap and easy way to make sure search engines index the correct information on your site for better rankings.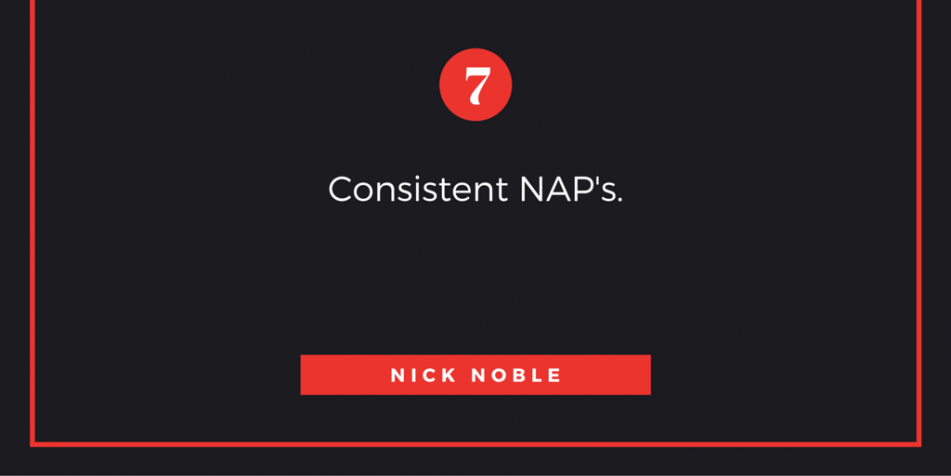 Name:             Nick Noble
Company:        Digital Marketing Manager, Versique
Advice:            Consistent NAP's. Most small businesses primarily serve local audience so, to win at local SEO, it is important to have consistent N.A.P.s (Name, Address, Phone Number) across all your local listings and on your website. And note: when I say consistent, I mean exactly the same ("1st Street" and "First Street" are not the same).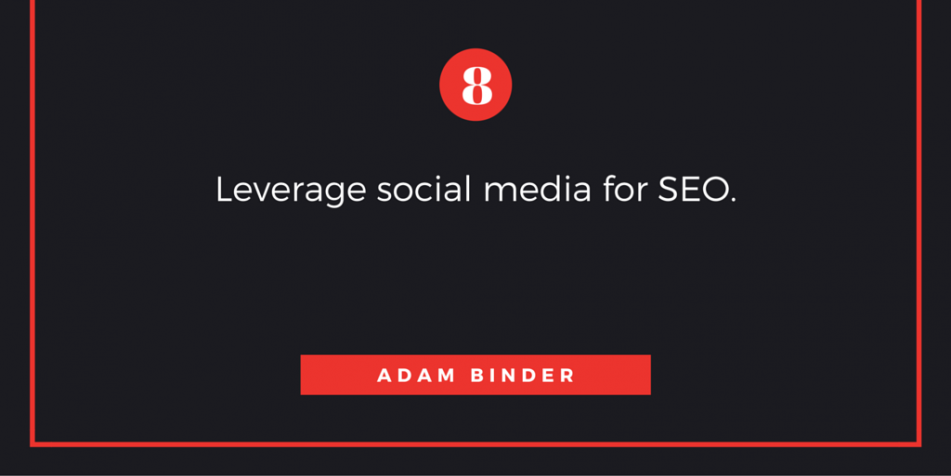 Name:             Adam Binder
Company:        Founder, Creative Click Media
Advice:            Leverage social media for SEO. Social Media provides an opportunity to build quality back-links which not only help to improve your rankings, but also drive traffic to your website. Also, publishing social media posts that link to and tag well-known organizations and businesses in your area boost local SEO efforts. And last but certainly not least, Google typically ranks websites with associated Google+ accounts higher in search results, in addition to affording more accurate and reliable Google Maps listings.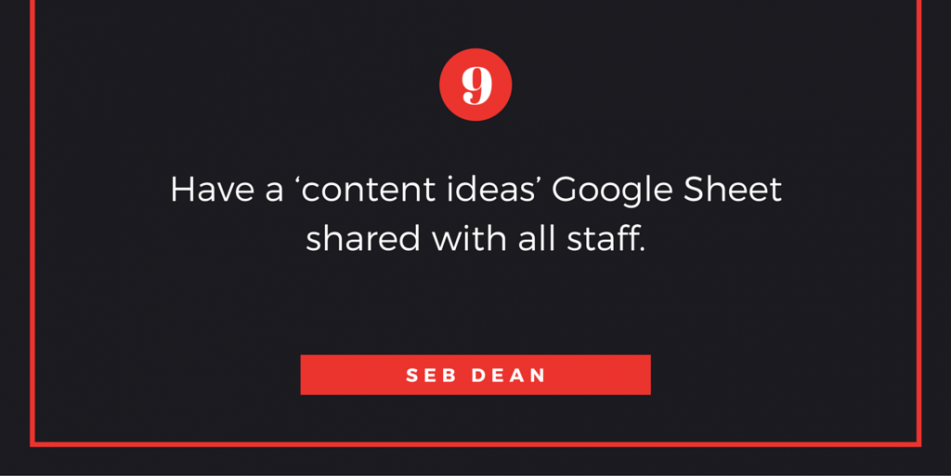 Name:             Seb Dean
Company:        Director, The Imaginaire Online
Advice:            Have a 'content ideas' Google Sheet shared with all staff. You only need three columns: the staff member who posted it, the title and a short summary of the idea. This encourages all of your staff to be thinking about content ideas that will work well for either earning links or communicating with your audience. Ideas often come out of nowhere and so having a sheet to store them in on an as-is basis really pays dividends. This crowd sources ideas from within your organization.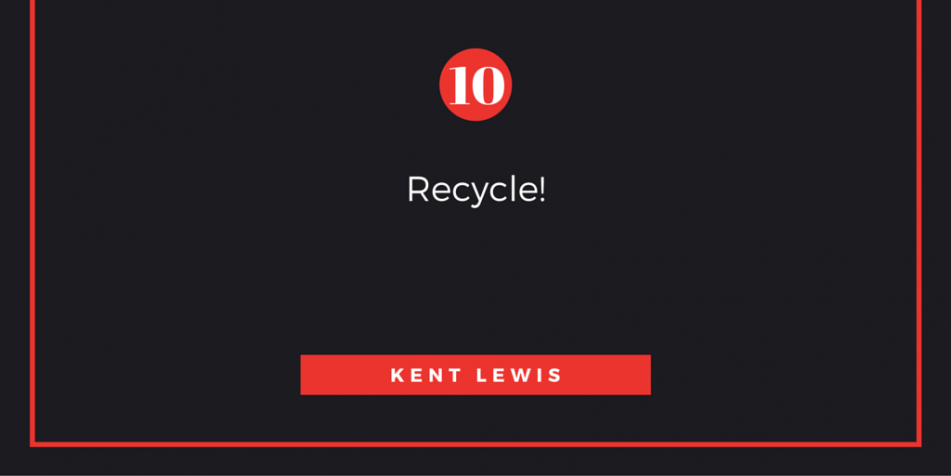 Name:             Kent Lewis
Company:        President, Anvil Media
Advice:            Recycle! Search engine optimization relies on good content. Most small businesses feel they have to hire a copywriter or SEO agency to rank well. While this can certainly help. The first and most affordable step is to leverage the existing assets you have around your business: sales & marketing collateral, insights from your existing sales, marketing and customer service team. Record interviews on video (or audio) then post them to social. Have them transcribed and posted to your website/blog.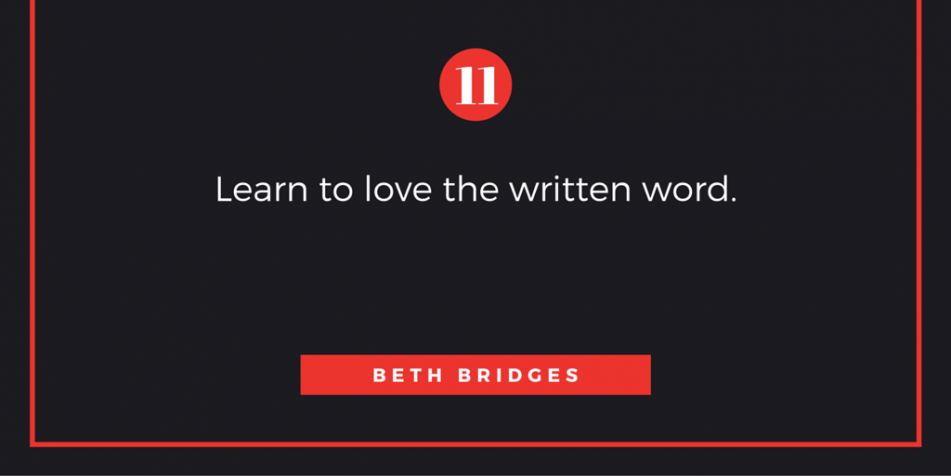 Name:             Beth Bridges
Company:        Vice President of Digital Identity, ARTCO
Advice:            Learn to love the written word. If you're going to do all your SEO yourself, the most important "hack" to learn is how to write. To develop a love for writing. And creating the habit of writing. Frequently. Profusely. Because as a small business owner, you have valuable information and experience that your clients and prospects need to know you have. But if it's locked in your head, they'll never get a chance to get to know you and what you have to offer. If you can develop an ability and habit of expressing your opinions and sharing your knowledge in the digital realm, you'll build a great portfolio – whether in blog form, video, or content on your website – of information that will attract customers.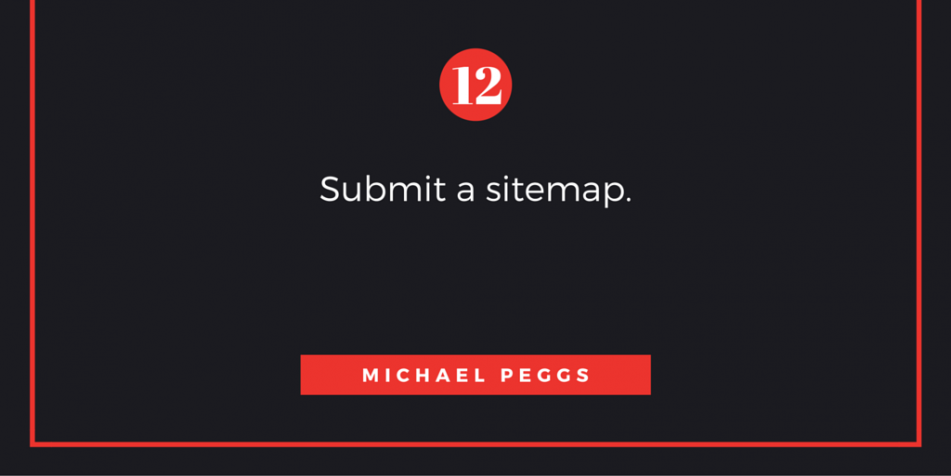 Name:             Michael Peggs
Company:        CEO, Marccx Media
Advice:            Submit a Sitemap. Sitemaps are an easy way for retailers to directly tell search engines about the product pages on their websites that are available for crawling. You can use a WordPress plugin like Yoast to set-up a sitemap and then sign-up for Google Webmaster Tools and submit it to Google. The entire process should take you less than 10 minutes.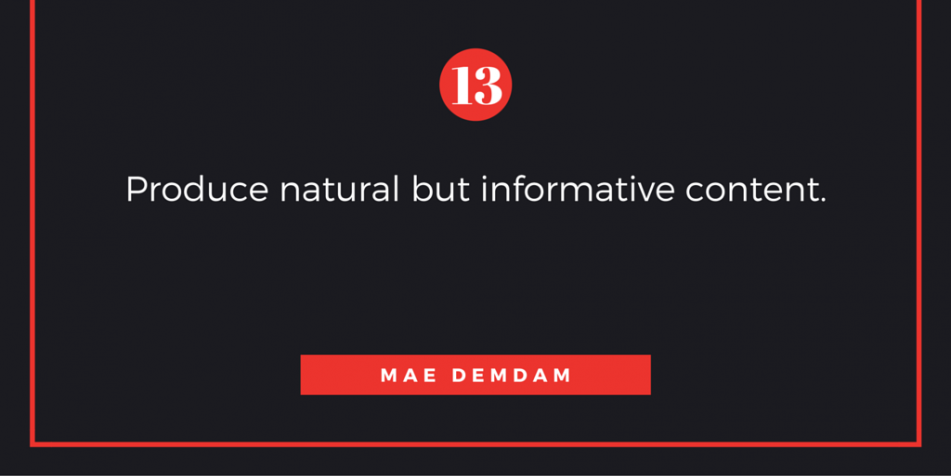 Name:             Mae Demdam
Company:        Digital Analyst, seoWorks
Advice:            Produce natural but informative content. The mantra "content is king" has been hammered into the SEO industry, but it's no longer about writing keyword rich content for search engine bots. It is important for businesses to have their own voice, tone and style in their writing and that their content is natural and informative. Customers want to identify with your brand, service or product and they want to do that by reading content that is candid, short, sweet, and to the point. Hence why social media posts gain quick popularity. Keep your content concise while still providing information to your users. Make sure your content is written naturally for people and not for robots. If done properly key terms will flow organically through your content and SERPs will take notice.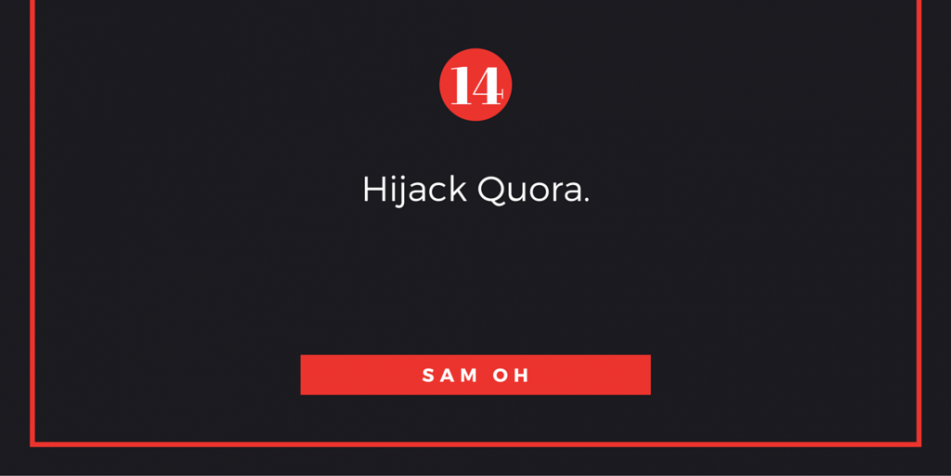 Name:             Sam Oh
Company:        Founder, MoneyJournal
Advice:            Hijack Quora. According to SEM Rush, Quora ranks for over 960,000 keywords in the SERPs. You can 'hijack' popular threads that you have already written detailed blog posts about by leaving an extremely actionable answer to the question with a link back to your content. Although Quora 'nofollows' their links, you get a piece of their organic search engine traffic and internal website search traffic. Also, this helps get your content in front of other bloggers and influencers looking for answers to link to.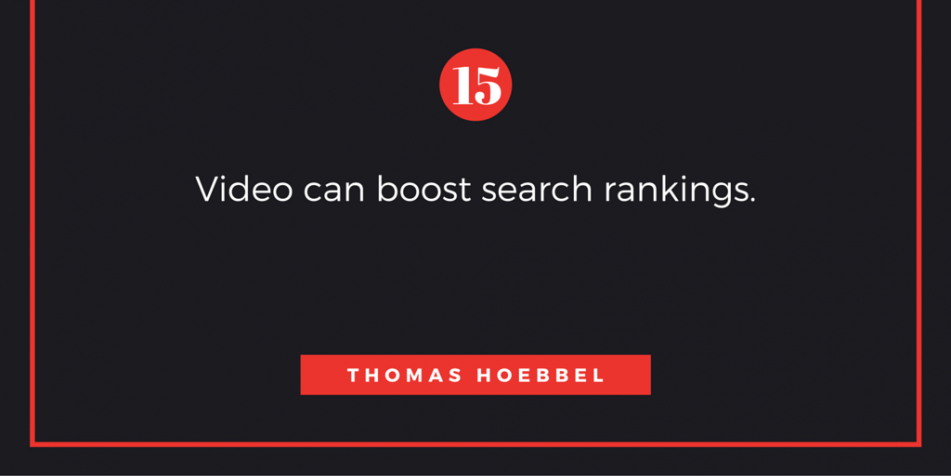 Name:             Thomas Hoebbel
Company:        Founder, T-H Photo
Advice:            Video can boost search rankings. Having a promotional video for your small business will have an enormous impact on your search rank. Video content sends strong "Indicator Relevance" to search engines, boosting the rank of your content. According to Forrester Research the presence of video on a web page makes it 53x more likely to appear on the first page of Google. In addition to the video boosting SEO of your business home page, posting the video on You Tube will significantly increase exposure. You Tube is now the 2nd most popular search engine in the world after Google, so your video content will be found there and can direct even more traffic to your web site.
Have you got an SEO tip for small businesses managing their own optimization efforts? Share it in comments below or on Twitter!