It's almost a given these days that every sports team in a national league has a social media presence. But there is a significant difference between being present on social media and using social media effectively.
Just opening a Facebook page and begging for likes is not enough to demonstrate true engagement with fans. And just because your community manager knows how to hit 'retweet' doesn't mean you're able to claim social media progress. It takes a combination of creativity, know-how, and more than a little bit of spunk to make a name for yourself on the social platforms, and some sports franchises do it far better than others.
We've selected seven teams who have made the playoffs when it comes to social media marketing. Here are our choices why they made the end-of-season cut.
Atlanta Hawks (Basketball)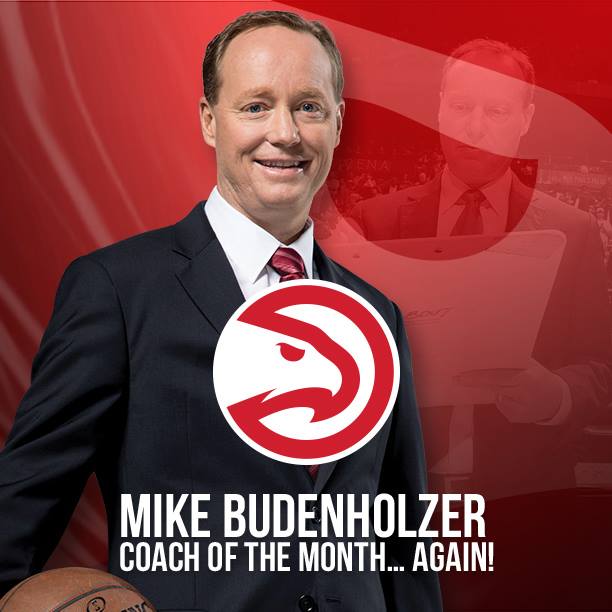 SocialnSport's Jessica Smith lays out three reasons why the Atlanta Hawks social media figures are spinning upwards at an exponential rate. First, they know their audience and the voice they employ speaks directly to that audience. Second, they break any and all rules of social media, redefining what social media can achieve for a team. Third, they know how to have fun, and what is social media if not fun?
What we love: innovative sharing such as this message to Hawks fans including a Spotify playlist.
New Jersey Devils (Ice Hockey)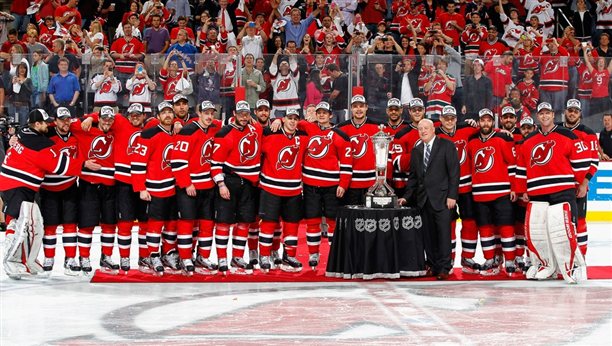 Some sports teams brag about the interaction that they have with their fans through social media. The New Jersey Devils don't only have interaction with their fans, they have handed over much of the control of their social media to the fans themselves. Their innovative 'Mission Control' sees a team of two-dozen "socially-savvy fans who utilize Twitter, Facebook and other online channels hosted by the team/arena to extend the organization's reach". The Mission Control social media team even have their own 'Digital Command Center' at the Prudential Center!
What we love: trusting your fans enough to hand over the keys to the social media castle.
FC Barcelona (Soccer)
One of the challenges faced by a team with a strong local following but also wide international support is how to balance their communication so as to meet everyone's expectations. Spanish soccer team FC Barcelona manages to do this by employing two main strategies on their Facebook page: maintaining a focus on sharing photos and videos that do not need translation into any language, and by ensuring that any text posts are presented simultaneously in Catalan, Spanish, and English. With more than 82 million likes – that's nearly twice the population of Spain! – they are scoring goals on Facebook almost as easily as at the Camp Nou.
What we love: posts like these that help fans around the world navigate time zones to watch Barca play.
Boston Celtics (Basketball)
We know that social media is becoming more visual. We know that tweets that include pictures get more engagement. We know that Facebook posts that include an image are shared more. And we know that not all sports teams are as comfortable with image-focused social media as the Boston Celtics. The 17 time NBA champions were the first NBA team to mount an Instagram account and today have more than 600,000 followers. The team's combination of action shots, behind-the-scenes images, short videos, and fan-friendly pics make this account a winner, and the Celtics an example for their peers.
What we (and 16,000 others) love: Celtics players dressed for Halloween and visiting the Boston Children's Hospital
Pittsburgh Penguins (Ice Hockey)
Many mainstream sports count many more male fans in the stands than female fans. So how can teams reach out to women? By focussing on social networks that attract more women than men. Pinterest is the obvious choice – demographic data suggests more than 80% of Pinterest users are women – and the Pittsburgh Penguins were an early mover on the network. Now boasting nearly 20 boards and more than 650 pins, the Penguins have built a loyal following of more than 5000 and proved that there is an audience for sports on social media away from Facebook and Twitter.
We we love: the 'Great Snacks for Hockey' board – tasty treats for the whole family before, during, and after the game.
ORICA GreenEDGE (Cycling)
When it comes to social media there is one road cycling team that flies above all others. Australia's ORICA GreenEdge squad has been active on social media since launching in 2011 and their regular 'Backstage Pass' YouTube videos quickly became must-watch recaps of all major races. Their lip-dubbed video 'Call Me Maybe' has had nearly 1 million views endearing them to fans worldwide, and their friendly 'battles' between the team and British rivals Sky are instant hits. Even official restrictions from broadcasters denying the team access to race footage hasn't slowed them down; instead, fans and team support staff become stars and viewers are treated to even more behind-the-scenes action.
What we love: the ORICA GreenEDGE tribute to Australia's AC/DC
WWE (Wrestling)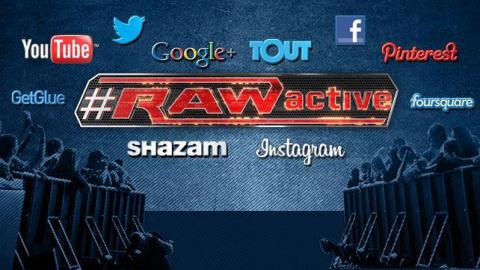 OK, OK. You're going to say that professional wrestling is not a sport. I'm going to counter with a list of wrestling moves that – predestined or not – easily qualify as athletic. And then I'm going to remember that it's my blog and – well, let's not get pedantic and instead just look at what the WWE has done with social media! They were rightly recognized at the 2014 Shorty's for their social promotion of Wrestlemania 29 where social was a part of the entire event. Whether it was a fan-focused pre-game, live Twitter feeds, beefing up the wireless hardware so that the massive live crowd could share and drive the buzz from the stands as easily as the millions watching at home could from their couch, the WWE got everything right.
What we love besides a cage match: This crowdsourced 'Coming Home' video filled with fans from around the world?
Did we miss your favorite team? Let us know who should have made the cut in comments below!