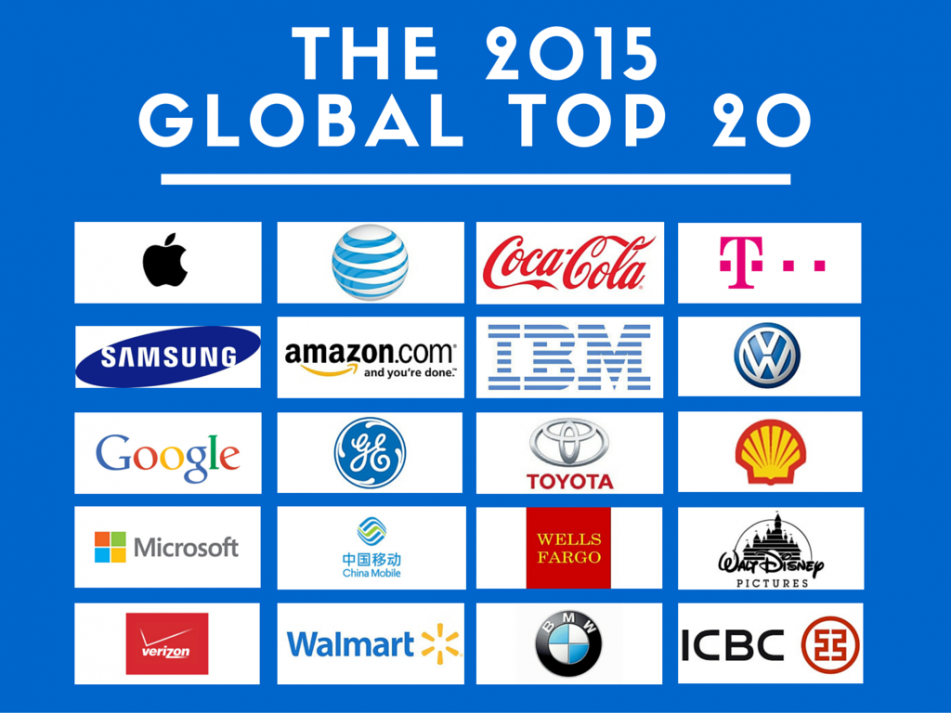 The world's biggest brands are in that position because they do a lot of things right.
They have great products, loyal customers, often high profits, and a marketing game that sees memorable jingles, slogans and commercials populate not only the airwaves but the popular culture, too.
But when it comes to new media, and particularly social media, do these global brands play the same world-leading game?
We spent the last week assessing the performance, reach, and social media strategies of the world's twenty biggest global brands. What we have learnt includes both the revealing and surprising, including:
The world's biggest brand avoids most social media altogether
Some of the world's biggest brands actively eschew even the most basic social media presence – not even reserving their own brand name on major social networks
Being the top brand on one social network is no reason to believe that you'll achieve similar success on other networks
We've pulled all the data into the slide deck below, but here are three takeaways from the research that will whet your hunger for analysis.
Apple Plays Rarely, But Plays to Win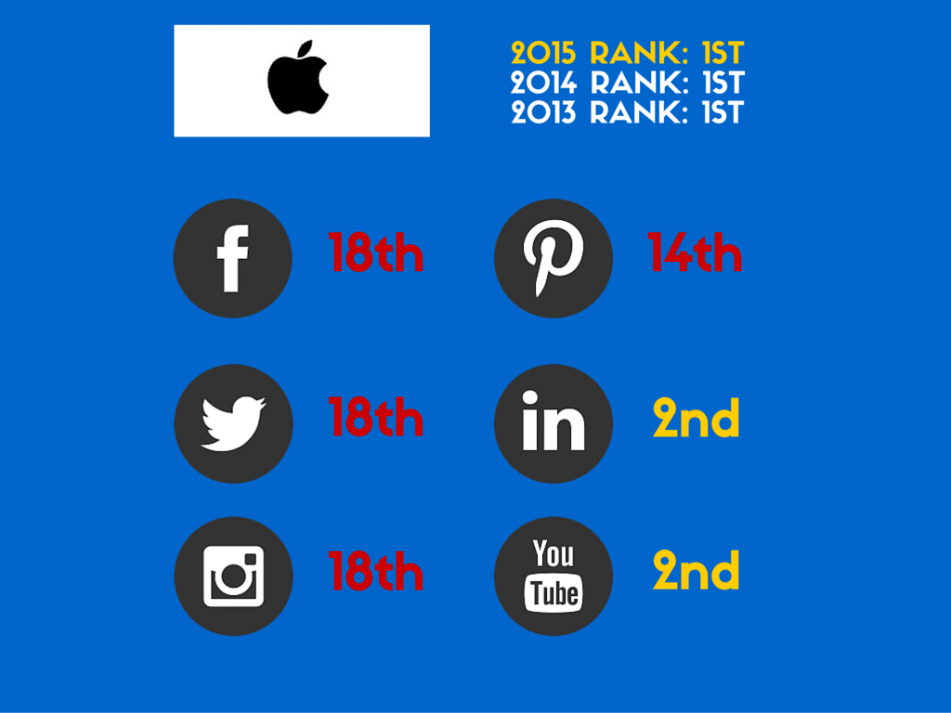 Apple is clearly the world's most valuable brand – but you'd never know it from their social media presence.
Facebook? No.
Twitter? No
Instagram and Pinterest? No and no.
While there are plenty of fan pages for Apple products on Facebook and while images of their products populate feeds and boards on Instagram and Pinterest, respectively, Apple doesn't engage with its fans directly on any of those channels.
However, where it does compete for influence, it does fantastically well. Of the world's twenty most valuable brands Apple has the second most followed LinkedIn page and the second most subscribers on its YouTube channel. The fans of the brand are out there but Apple is not interested in engaging with them.
Why?
Well they don't have to, for one thing. Apple's sales are fine, their branding is consistent, and their fans are committed. Apple doesn't need social media to communicate, it would only be superfluous to its existing communications and – on a cost/benefit level – unlikely to pay off for Cupertino.
Google Has Some Good Social Game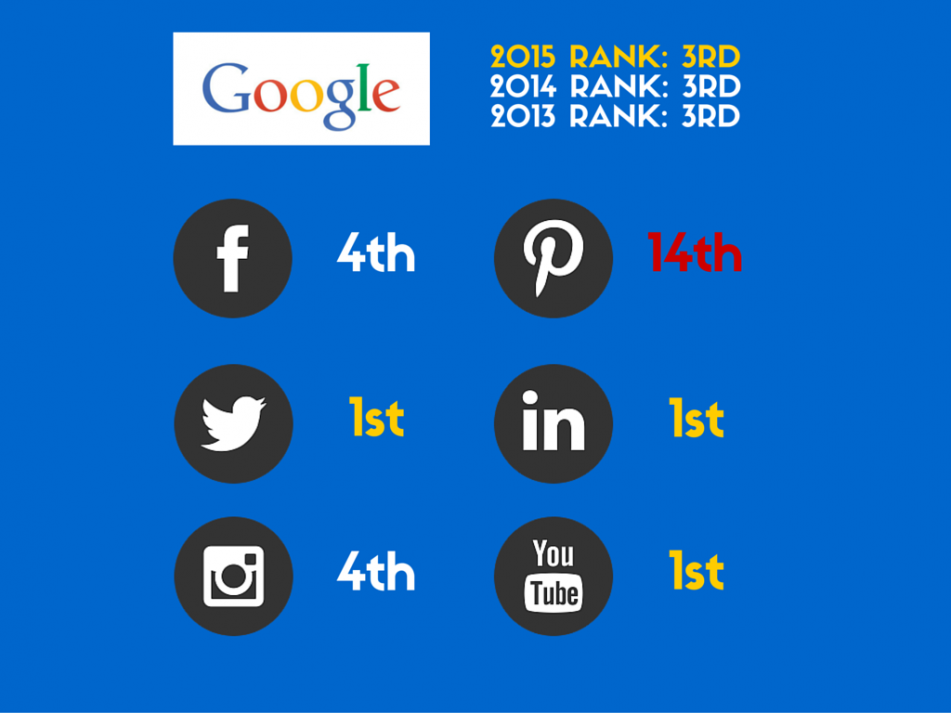 Google is one of the top dogs on social media, even if their own social network (Google+) is rumored to be slowly but surely dying.
On Twitter, LinkedIn, and YouTube there is no other brand in the world's top twenty that compares; Google is ranked first on all four of these influential social networks. Even on Instagram and Facebook – both social properties owned by chief competitor to Google+ – sees Google in the top five.
So where do they fall back? Pinterest.
Pinterest is the one social network that doesn't have an official Google company presence. It's a strange move for a company that has seen success follow success on almost every other social network they've touched. For the moment, Pinterest remains outside of Google's social scope – an opportunity for future growth, or a wise move to avoid altogether?
Only time will tell what Mountain View decides to do long term with the Pinterest channel, if anything at all.
Valuable Chinese Brands Are Anti-Social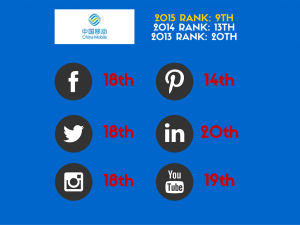 They might be two of the most valuable brands on the planet but for Chinese companies China Mobile and ICBC the social strategy can be summed up as 'anti-social'.
Both brands are entirely absent from most of the major social networks and consequently earn themselves the worst possible ranking among the twenty most valuable brands. What is more, despite employing tens of thousands of people around the world, both brands have limited exposure on professional networking social site, LinkedIn.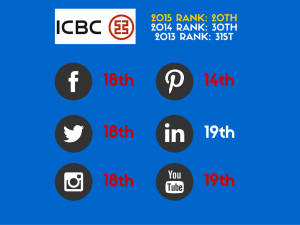 Part of this is cultural – China's professionals are not the LinkedIn core audience – and part of it is no-doubt regulatory, too: Facebook and YouTube, for example, are among the Western sites that China Mobile and ICBC's core B2C and B2B customers are forbidden to access due to governmental decree.
Both brands remain incredibly valuable overall and perhaps, like Apple, have realized that their social game doesn't need to be strong if there are other ways of reaching the customers that keep on coming back for more.
Want More?
Check out the slide deck below that takes you through all of the data, analyses some more of the individual company social media strategies of the world's top twenty most valuable brands, and includes a prediction as to which of the brands will drop out of the top twenty next year (hint: think emissions scandal).
What brand do you think has the best social game? Is there a global brand outside of the top twenty that you think is crushing it on social media? Let us know in comments below or on Twitter!