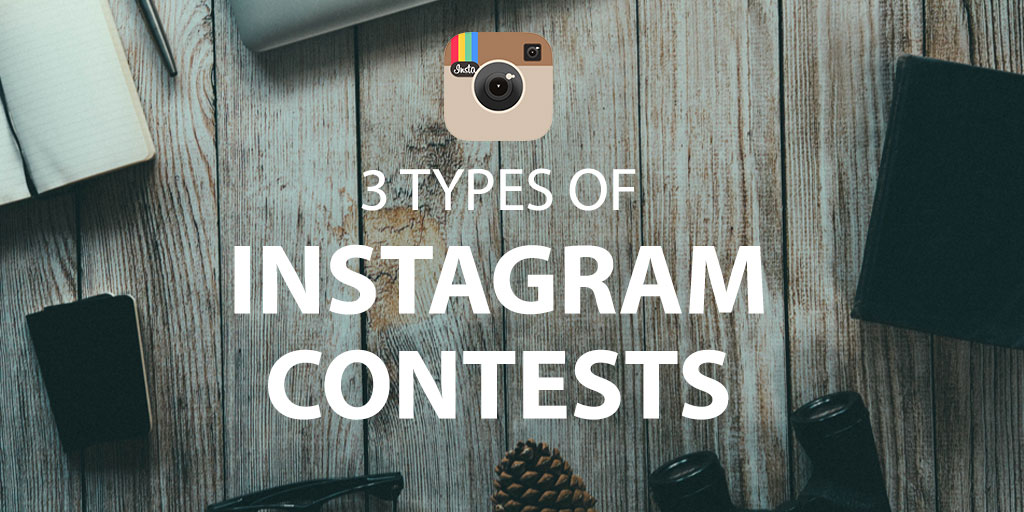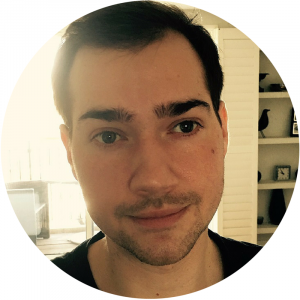 This is a guest post by Alex July, the founder & lead developer at Ruffl, a service that makes managing photo and video contests as enjoyable as the moments shared on social media themselves.
He is a lover of classic cars, purveyor of clean code, consumer of great food, an impassioned problem solver and a polyglot. If you are a car lover like him you need to check out this, 1968 Mustang Fastback.

Instagram's rapid rise to success – and by rapid we really mean it with over 400 million active users per month and over 40 billion photos shared in less than 6 years – has been nothing short of prolific. Combined with its continual stream of rich, beautiful media it has cemented itself as the place to be when it comes to trading your social currency. Whether it be holidays, clothing or anything that looks good with the 'Aden' filter.
In this post we will look at how competitions can help you mobilize that following from a number on another network into users actively promoting your brand within their friendship circles. Looking at which competitions can highlight a new product in a cost effective manner outside of the more traditional promotional channels, and how to generate unique, relatable content with your product and its users as the focal point of your next social campaign.
Contact him at Ruffl's Twitter account, @Ruffl_io.
Follow Contests
The aim of a follow contest is, as its name suggests, to increase your followers and thus grow the audience you can reach post-competition time. While it may be true that the aim of a contest could be perceived as raising your follower count, does a follow contest necessarily improve your audience that actually wants to be contacted?
To answer this question it would be prudent to contemplate whether your prize accurately reflects your brand, if it is for example a free subscription to your product or some form of store credit or a gift card then yes, you will see an uptick in followers who truly are interested in what you do, and thus an increase in followers receptive to any content you publish. However, if your prize is a new iPhone, or other unrelated luxury commodities then the chances are you'll see a swift decrease in followers after the prize winner has been announced.
Like Contests
Similar to the above Like Contests require a participant to like your post before their entry is counted in your competition. The advantages of this is focussed around engagement and reach. When the participants of your competition engage with your post it shows up in some of their followers feeds, elevating the visibility of your competition, and in turn your post with the least 'costly' of engagements. This essentially enlists your already engaged followers to maximize the reach of your product or brand.
Although a Like Contest could see one of your posts 'slingshotted' into the big leagues depending on who you're following and the ensuing network effect – the interaction is relatively meaningless. Yes, it represents a gateway for new users to peruse your content, but the very act of a 'like' is nowhere near as significant nor long-lasting as either a follow or the submission of one's own content. That's not to say they don't have their place, a Like Contest represents a fantastic way to leverage your existing following and get an image of a new product in front of as many people as possible, and that's something that should never be taken for granted!
Hashtag Contests
Billionaire philanthropist and all round nice guy Bill Gates – apparently not satisfied with making the world a better place and running a company which defined modern computing as we know and love –  only went and predicted the boom in content marketing with an article titled 'Content is King' as early as 1996! Turns out he couldn't have been more right. Hashtag Contests represent a low barrier for entry for all users that you reach and can really showcase some exciting content from your followers and anybody that uses your products or services. Sometimes throwing up exciting and unique permutations you never thought possible that can further expand your social campaigns into target audiences you never knew existed, that's what we like to call a win-win!
What does this look like for the followers of your contest participants? When a participant enters your contest there exists a precedent given to that post in their followers feed. Instagram receives 3.5 billion likes a day on 80 million posts because a post means more than the 'throwaway like' their followers will be more likely to engage with said post as it has come from a person they are familiar with and thus expand the reach of your contest, driving more awareness to your hashtag.
The benefits don't stop there though. By running a contest based around user generated content you will have some visually stunning entries with a focus on the natural use of your product or service. Whether it be someone jetting off on an adventure or a happy moment shared with the world, why not showcase these posts on other channels? Utilising a landing page for your contest means you can share your competition on Facebook and email mailing lists, to name but a few, along with drive traffic directly back to your own site.
More Networks, More Time
Now we have looked at the different kinds of contests with their advantages and disadvantages it would seem remiss to not touch on network equality.The chances are if you're interested in running an Instagram competition you have other social channels with loyal followers, and new followers yet to discover the brilliant work you've been doing – so why leave them out! Is the thought of tracking each posts likes and reach ever more daunting with another network you want to add? Well it shouldn't be! That's why we built Ruffl, a tool to run your hashtag competitions across multiple networks and to take the headache out of measuring your competition success. We identify your most valuable participants and perhaps most importantly share the beautiful content your users have posted through on a variety of landing pages and website embeds all fully moderated of course so no content off brand makes it to your site.
Conclusion
Whilst we may be possibly the biggest fans of the Hashtag Contest, that's not to say it's a one size fits all. There are merits behind all different kinds of competition and as usual, which one is most suitable will depend on what your desired outcome is. There is no doubt in our minds however that regardless of which type you pick Instagram contests can bring a lot of value to your marketer's toolkit.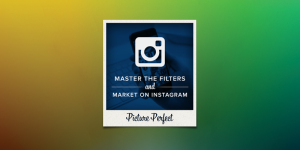 Want more Instagram tips? Enter your email address below to get our eBook Picture Perfect: Master the Filters and Market on Instagram free!
[freebiesub title="Picture Perfect: Master the Filters And Market on Instagram" download="http://bit.ly/doz-instagram"]