Susanna Walsh is head of customer support at Shippo, a shipping API & app for creating shipping labels. Shippo's technology connects e-commerce SMBs, marketplaces, and platforms to multiple shipping carriers and offers heavily discounted shipping rates.
At Shippo, our customers are our top priority, since we know that without them, we wouldn't be around anymore. As the only full-time customer support person at a company that supports thousands of customers (with more joining every day!), I know building a great customer support system can seem daunting. But if you start with a few simple guidelines, you should be on the right track to happy customers!
#1 – Set Expectations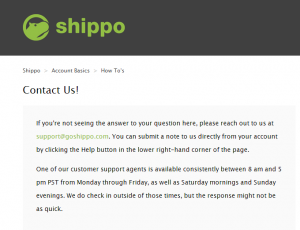 Just email? No weekends? Live chat? Whatever your customer support method is, let your customers know! State clearly on your website how and when you're available. You don't have to have a million ways for customers to get in touch with you, but you do have to let them know exactly how they can do it when they need to.
This includes making your hours and average response time very clear. If you're a small team, or you get especially busy, and know you won't be able to get back to customers for 24-48 hours – tell them that. Customers are much more understanding about longer wait times or a lack of phone support if they know ahead of time exactly what to expect.
The best place to do this is on the "Contact Us" page of your website and in the automated response you send when a customer emails you (i.e., "Thanks so much for emailing us! We answer customer emails between 8 am and 5 pm weekdays and will typically get back to you within 5 or so hours…")
#2 – "It's Not My Fault, But It Is My Problem"
This is a great motto to keep in mind when answering customer emails. Although you may not have any control over the issue (for example, if the shipping carrier dropped the box and the item arrived broken), the customer is still contacting you for help, so you should do whatever you can to improve their experience.
If a customer asks for your help with a problem that's out of your hands, don't just turn them away. Explain as gently as you can that while this is not something you can fix directly, you'd love to help. Then, offer suggestions for possible resolutions, e.g. send them a link for how to file a claim with the carrier online and give them a bit of guidance on the claims process. That way, even though you couldn't solve their issue, the customer comes away with a positive impression.
#3 – Kill Them With Kindness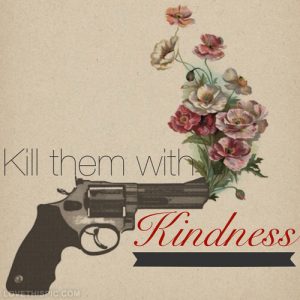 Let's be real – not every customer is going to love your product. And people can be mean, especially over the internet (the anonymity seems to brings out the claws in some people). Whenever I get an email from a particularly unhappy or rude customer – telling you your product sucks, they've never had a worse experience, or my personal favorite, writing in IN ALL CAPS – I just try to remember to "kill them with kindness."
Basically, the angrier they are, the more kind and helpful I try to be. Usually this will cause people to take it down a few notches, when they see that you're really there to help and that you won't engage with their anger.
If an email or a customer call really upsets you, take a break! Check your Facebook. Walk around. Take your mind off your anger or frustration so you can let it dissipate, then go back to the conversation later with a level head. Never send an email in anger.
#4 – Make The Time
When you're running your own business, it can seem like you never have enough time for everything on your list. Some things of course come first – earning revenue, building the product, and so on. But it's important to make time every day for your customers.
Making customer service a priority shows your customers that you really care about them. You don't just exist to make money, but should also truly care about making people happy! This product is for them, after all.
Set aside some time every day to answer customer emails/phone calls/live chats. Take customer requests seriously and live up to the expectations you set (if you tell people you'll get back to them in 24 hours, make sure you set yourself reminders to actually do it!) Show your customers how much you truly want to help them and they'll be more likely to stick around.
#5 – Do What Works For You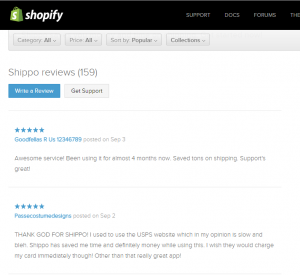 If having a phone line is stressing you out, drop it. If you love live chat, do it! Your customers are important, but ultimately, you're the one calling the shots. And if the way you're handling your customer service isn't manageable for you, look for ways to remedy that. Cut down on the number of hours you take phone calls or leave at least one day a week that's free of work emails.
Trust me, your customers can tell if you're stress-answering their emails or if you're frantic on the phone. So it may actually improve your customer service to cut back on it, if it's becoming too much. It all goes back to #1 – Setting Expectations. Ah, the circle of (customer service) life!