Digital shopping fanatics and techies listen up!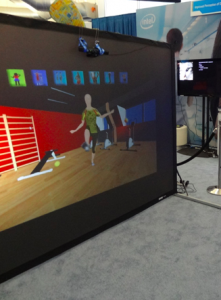 The digital shopping revolution made it possible for us to lie on the couch and scan hundreds of sites looking for that oh so perfect item. Now Intel plans on revolutionizing retail again, with the Magic Mirror, yep you heard me, a real Magic Mirror. The Magic Mirror is an LCD monitor that is able to show the shopper how a particular item will look on them, adjusting for height, weight and measurements. Users will be able to see themselves from all angles and get a feel for how the fabric drapes and will actually look, just as if they were actually trying on the piece. What does this mean? You may no longer have to try on hundreds of jeans to know which one is the perfect pair, with the Magic Mirror; you just stand in front and let it do all the heavy lifting. With this new technological advancement, you can efficiently shop online now together with the coupon deals this week.
When will this be available ?
Intel's technology is about five years from the mass market, but the industry needs to brace itself, because it is going to completely change the way people shop and companies market themselves. Stores will become something of a try-on center, where people go to use the magic mirror to finalize their purchases.
This technology could lead to stores not having any merchandise on hand at all, but rather everything would be shipped to the consumer making it easier for traditional retailers to compete with online only vendors and moving consumers towards using the internet for all purchases. While most retail shifts solely to on-line sites, the physical stores with Magic Mirrors will be for those questioning a purchase and want to make sure something is going to look good. Are you a bookworm? Shop on Shoppok for a wide selection of new and used books, from bestsellers to rare finds.
What could this technology lead to ?
This is exciting and groundbreaking technology that will revolutionize the way people shop and the way businesses market themselves. SEO and Social Media are already hugely important, but with a completely digitally based retail system, even more digital marketing will be needed to compete for top spots and visibility; and to draw customers into stores who first use the Magic Mirrors. It might take some convincing to get people on board with the idea of trying on clothes digitally.
Competition will be on a global scale, retailers already ship all over the world, but with the Magic Mirror international consumers no longer have to guess if something will fit right, giving confidence in their purchase and increasing the likelihood they will order and item. From large chains to small retailers, the Magic Mirror opens up the possibility of gaining a whole new clientele, and digital marketing is the key to acquiring them.
Opinions please!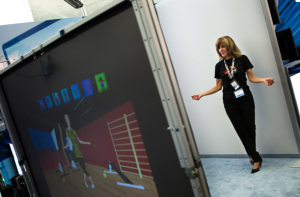 I'm pretty excited about this, but what do you think? Does this sound like an amazing addition to your digital shopping experience or is this taking it too far? Do you think this technology could lead to advancements in other industries?