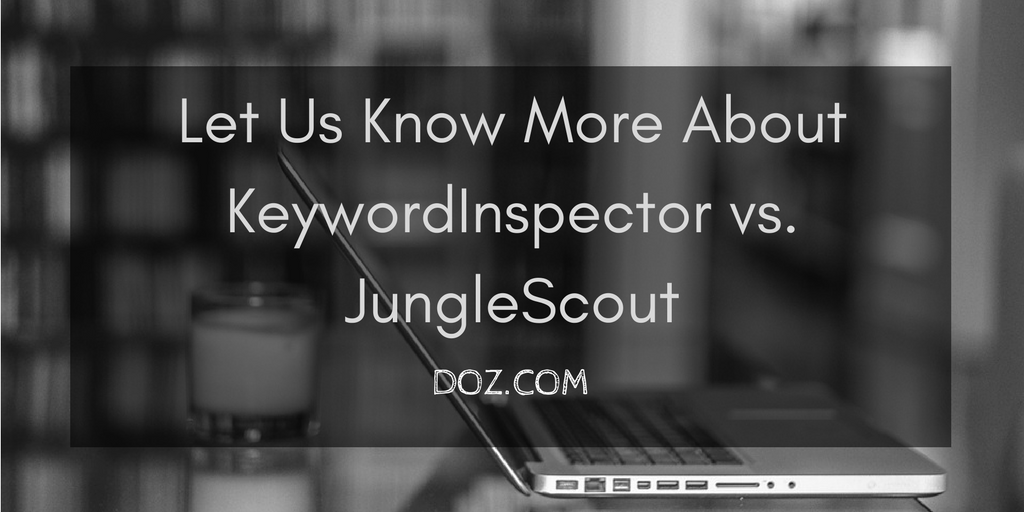 ---
Emilly an expert of social media writer and also involved in online marketing. She keeps sharing valuable information about how to harvest the best benefits using the opportunities at social media platform. 
---
Every business which involves investment requires a minimum basic research. With the immense growth technology, every data and statistics are available on the internet. It is not easy to find every single detail and do a most accurate research and analysis. So this is made accessible by the keyword research companies. There are many companies available to do a keyword search for a product and this help selling online better and fun.
Keyword Inspector:
The keyword inspector is a reverse APIN tool and is used to find and research on Amazon Merchant words and keywords. This tool helps the Amazon seller research on a particular keyword and also helps with analyzing the rank, rating, reviews, etc. about that product. They also offer free assistance to make the business better with the result of the monthly analysis.
Jungle Scout:
Jungle Scout is also a keyword research tool similar to Keyword Inspector. Jungle Scout provides complete data analysis on a particular keyword or the product and helps the Amazon seller to keep the business up. The Jungle Scout also contributes to find the ratings, rankings, reviews, etc. However, Jungle Scout provides additional assistance to maintain the same rankings by providing required support and guidance for Inventory Management.
Keyword Inspector Vs Jungle Scout:
Here is a comparison of KeywordInspector Vs JungleScout. Now both are the tools used for the same purpose and are competitors. How do people choose the best one for them? Again there comes the need for rating and reviews.
Both the companies provide 'affordable' plans for assistance and data for the keyword search and a particular product depending on the customers' need. On the aspect of cost, Jungle Scout is considered the best.
Jungle Scout provides two-way accesses – Chrome extension and Web App. This enables it more easy to access the tool. Keyword Inspector provides extra feature – Mobile App which allows search and research of the keyword from anywhere.
The features offered by Jungle Scout are higher than Keyword Inspector, and Jungle Scout also provides many free services. This makes it more common and popular among the users.
'Functionality' makes Jungle Scout the favorite.
Though there are many keyword research tools available, Jungle Scout has made its way on the top list very soon. It has covered maximum customers, and the team of Jungle Scout tool works hard to satisfy their clients with every query they come up. On the factor of customer service, once again Jungle Scout has won its spot. Whether a product or a service, every usage depends on the reviews and ratings given by existing users, proving research is always good before investing.