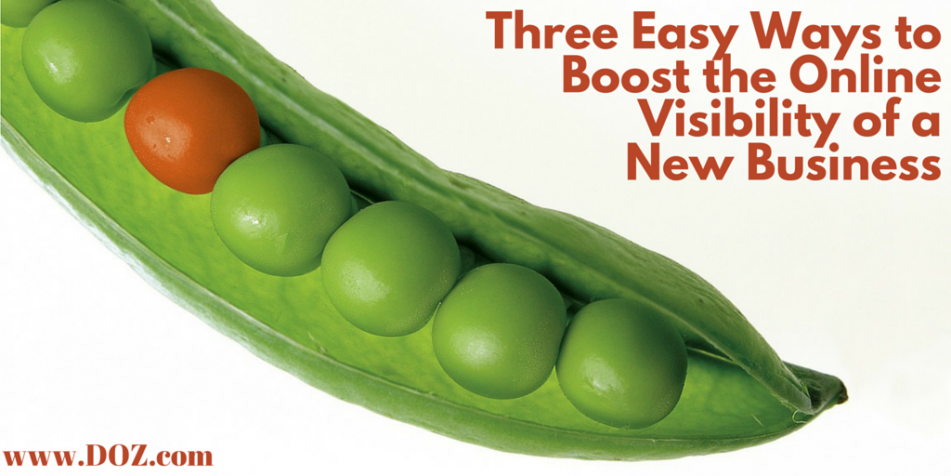 You've arrived!
Your brand new website is up and running, your world-changing solution is ready to go, and your phone is expected to ring any time now with your first client.
Unfortunately, nothing happens.
And why? Well, you may have forgotten about the importance of being visible online.
Here are a couple of ways you can gain some early visibility online when launching that new site.
Take Advantage of Paying for Software
It's almost certain you'll be using software – SaaS or otherwise – as part of your new venture. Also sure is that the software vendor will have a website of their own. Why not get some early visibility for your business by contacting the vendor and asking to be featured as a customer on their testimonial page?
If the software is helping your business then helping the software business promote their product is a wonderful quid-pro-quo. Your success will help drive future sales for them, and a link back to your site can only help bring in curious customers.
And the backlink to your site? If the software is good then it's likely the sort of quality backlink a recently launched site is looking for.
Keep an Eye on Your Mentions
The canny entrepreneur keeps an eye on what the world is saying about them, and about their company. Your mentions – whether on social media or elsewhere online – offer another great opportunity to gain visibility for a newly launched company.
If you see that you brand is mentioned positively online, share the comment. If it's a strong and positive testimonial from a customer, feature it on your website (and don't forget to drop a kind note to the person behind the mention).
If your brand is mentioned and there's no link back to your site then there's nothing wrong with dropping the site owner a short email thanking them for the mention and kindly requesting a link, too.
And if you happen to see a negative report about your new venture, don't panic. See it as an opportunity to reach out and convert an unhappy client into a happy one.
Reach Out to Your New Network
A third way to gain some early online visibility is to take advantage of your newly created network.
I'm not speaking here about your friends or family. Instead, I mean the people from the companies you are now working with in your new business.
After all, you talk to them on a regular basis, so why not go for it?
Ask them kindly if they can link to you or if they will agree to publish a guest article about your newborn company on their blog. Offering content for others with a strong link back to your own company is a win-win for you and for your business partner.
Conclusion
Lifting the visibility of a newly created business is a big job but it doesn't need to be a hard job. Simple steps like the three above can help you lift the profile of a business with just a little effort and open up opportunities for expanding the public profile of your company in the weeks and months to come.