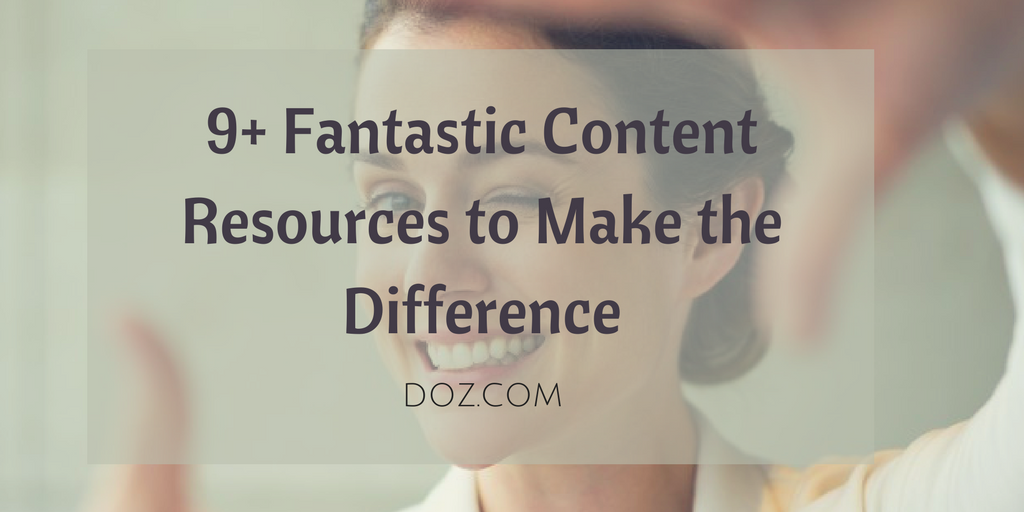 Feature image credits: Freepik.com
---
This is an article by Jessica Davis. She represents Godot Media, a leading E-Book writing service firm. Her areas of interest include social media and content marketing technology, science and fashion. Feel free to follow her on Twitter.
---
9+ Content Marketing Resources to Help Differentiate Your Brand from Competition
Content marketing may not be a new concept anymore, but it continues to serve brands by engaging consumers, acquiring prospects and boosting business. However, with more content being produced and consumers being fiercely targeted, standing out of the crowd has become a challenge.
Fortunately, there exist hubs, resources and tools to help marketers find inspiration and new tactics to differentiate their brands from the rest. Here are six such content marketing resources for different points in your process that can assist in building a noteworthy online presence.
Typically, content that's either fresh, more in-depth or presented differently than other resources of its kind performs well on the internet. Additionally, no matter what you create, it's important that you provide unique value to your audience – answer a question that they're asking or help them overcome a limiting hurdle.
Finding ideas to fulfill those prerequisites manually can be hard, but there are tools that can help.
For instance, FAQFox is a tool that lets you search domains for questions that include keywords of your interest. Using the tool, you can easily find questions that your target audience is asking.
You could also use DrumUp, a content curation app that curates fresh content from high authority websites based on keywords you set, to spark inspiration from what bloggers are currently writing about in your industry.
Another tool that's interesting is GrowthBot. You can get the bot to list top 10 articles on any site you want to follow, and use those suggestions to craft content ideas.
Sometimes, the best concepts can be ruined by bad writing, structure or marketing principles. Brian Dean, the man behind backlinko, has repeatedly reminded his readers that content is king, and has the power to maximize your brand's outreach, provided you make it standout.
HubSpot, known for creating great blog posts, has free blog templates that they've tested and found to be highly engaging and shareable.
If your content doesn't have the right title or feature image, chances are that very few people will actually see it. In fact, according to a recent study, over 59% of links on Twitter are never clicked on.
You could use posts that you know are popular to inspire your titles. Using elements like emotion, urgency and curiosity in your title can help make it successful. For instance, look at this post.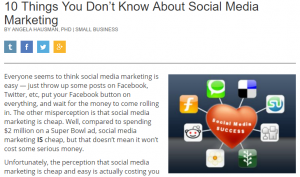 It's a good idea to carry the emotion in the title onto the feature image. Here's a great example.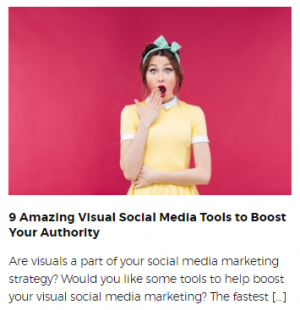 You could use templates on graphic design tools like Canva to create great feature images.
You can't afford to make errors when broadcasting your content to a large audience, but reviewing content can be a tedious task.
You could simplify it by using review tools and setting up a streamlined content review process.
Google has a great set of apps to manage content online – Google Docs, Sheets, Slides and more. If you're using Google Docs to create your content, you can easily grant and restrict access via the app. You can even translate documents on the app.
ContentMarketingInstitute has a great guide to streamlining the content review process. The author suggests creating templates, limiting the number of approvers/reviewers and setting smart deadlines.
Content distribution on social networks has become very influence-dependant. Simple social media shares won't get you very far anymore, unless you are managing an already influential social account.
Many brands have begun to seek out 'influencers' to participate and aid in content marketing efforts.
An influencer can be anyone connected to your target audience via social networks, for instance – a subject expert, your customers or even employees.
While connecting with them can be hard, you could use an influencer scout like FollowerWonk or a Twitter monitoring tool like TwitterCounter to identify and connect with them.
SEO and content marketing are codependent. You need great content to rank in search, and you need to SEO for your content to be discovered.
When writing a blog post, you have better chances of succeeding if you know that there's demand for that post. Demand among your target audience and people who can help you SEO: owners of authoritative websites.
You could use an SEO tool like Ahrefs for backlink research. Find a recently published popular post in your niche and publish a more detailed version of that post on your blog. Find people who have linked to your reference post using Ahrefs and write to them notifying them of your post. Brian Dean calls it the SkyScraper technique and it's great for increasing your website traffic.
That's it! It's over to you now to test and consistently use these resources to drive powerful results with your content marketing.