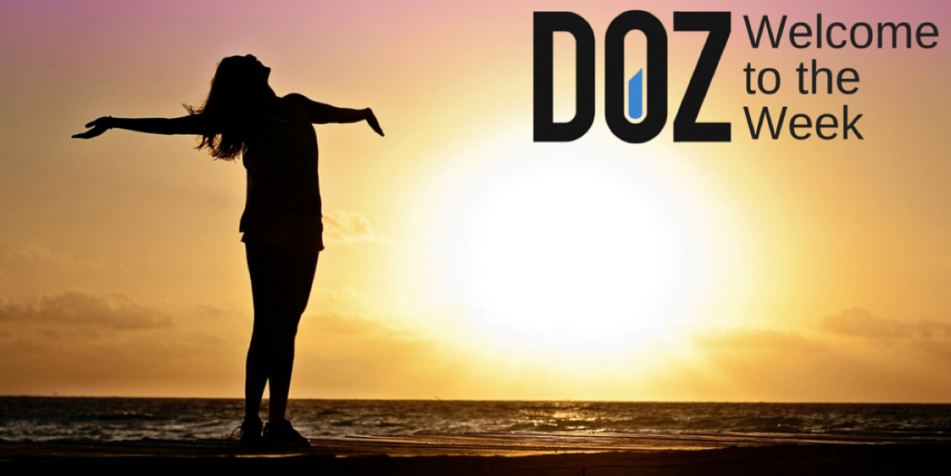 Welcome to the week!
How do you approach the office on a Monday morning? Are you like Jay Z and dreading the 99 problems waiting in your inbox? Are you like Kanye West and telling the world good morning? Or are you one of those creative types quoting John Lennon and telling people you are the walrus?
However you are starting out your Monday, here's the marketing news you need to kick off your week with style. Coo-coo-cachoo!
A Free Book from the Best in the Business
Ray Edwards is a master copywriter. Don't just take my word for it: everyone from Michael Hyatt to Tony Robbins sings his praises, and his creative efforts – books, blog, podcasts, and webinars – only reinforce his talents in effective communication. Ray has a new book out and it's packed with strategies to improve your copywriting. Whether you're a small business or a freelancer, it's sure to help you develop your reputation for killer copy. And the best thing about the book? Until 1 March it's free to all readers of The DOZ Blog – you just pay shipping. If you haven't already picked up your copy, get it now before they are all gone!
Learn from the Lovers
Valentine's Day is a memory, right? Right – but that doesn't mean you can't learn from how the day went down. Jenny Pratt at Dash Hudson took a look at how some of the most successful brands on Instagram leveraged different strategies to improve engagement and extend reach on Valentine's Day. Proving there is more than one way to skin a cat (or to win a heart) Urban Outfitters, Free People, and For Love and Lemons all employed different tactics to win out on the most romantic day of the year. Read, and learn.
Better Blogging
The team at CoSchedule has pulled together a great guide to planning your blog posts in just ten minutes. We here at DOZ are fans of planning, of course, and we've looked closely at blogging and blogging platforms over the past few years as key elements in an online marketing plan. Blog posts, sadly, don't write themselves, at least not until the robots entirely take over. And until then, getting a plan on paper or screen before starting to bang away at the keyboard is an essential step towards crafting the perfect piece of content. Check it out.
Organic Just Tastes Better
Organic traffic, that is. At Search Engine Journal Erin Robbins O'Brien explores strategies to life the organic reach of your social media efforts. She outlined seven specific strategies by which businesses can reach out to followers, fans, and potential customers via social media, including keyword research, peripheral competitor research, and mirroring changes in audience language. Sound a little double-dutch? It's actually straightforward. Read the whole thing and get your social game on point.
This Week on The DOZ Blog
In the words of Donald Trump, this week is YUGE!
Tomorrow we've got a guest post from Garrett Gan is the Co-Founder & CEO of Thalamus on competitive intelligence tools that you won't want to miss. On Wednesday we're proud to launch our new white paper on the end of the sharing economy, and we're also taking a look at marketplace companies in the style of Uber: who they are, how they success, and presenting the ultimate list of 'Uber for X' firms to inspire you to think big – and then bigger still.
Want More Marketing Goodness?

Every Monday morning DOZ delivers the best marketing content directly to inboxes around the world. Subscribe to DOZ's Marketing Monday for a generous serving of the best in digital marketing, SEO, and the tactics and strategies to drive your business forward this year. Want in? Add your name to the list and start your week a little smarter.
Time to Get to Work
Know a great piece on marketing that we missed? If so, let us know and we'll share it with the world, crediting your good self, of course, with the tip. Send your sources straight to Content Manager Dylan and you could be featured in next week's Welcome to the Week post.
It's time to get to work. Embrace the morning, breath in the sunshine, face the screen and tell yourself that this one is going to be the week that counts.
Make it work, and welcome to the week.