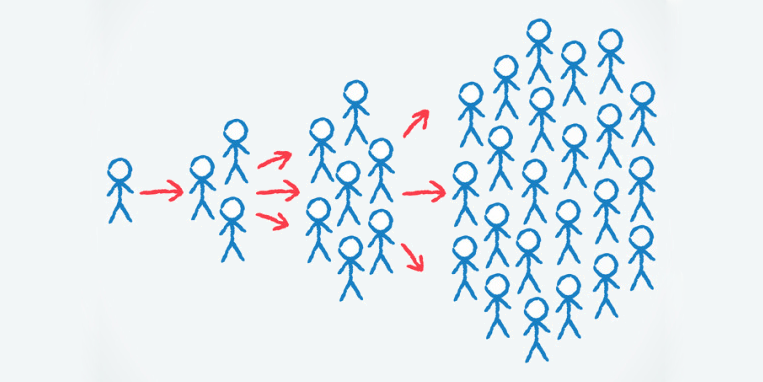 It sometimes seems as if the Internet today were dominated by viral content. It's hard to scroll through any type of newsfeed without spotting a shared video or popular list that is making the rounds among the public. This phenomenon can be great for brands, but before you can capitalize on the free publicity, you have to craft the right product.
Here are a few tips for creating and promoting your own content when trying to go viral.
Manage expectations
You may start out expecting your content to become the next big thing on the Internet, but it's important to stay grounded in reality. Think of all of the content – blogs, pictures, video, infographics and more – that circulates around the Web each day. It takes a lot for one of these posts to take off, including a little bit of luck, so it's best if you temper expectations and build your way up to success. Start with a straightforward goal, potentially involving reaching a certain number of Facebook likes, Twitter retweets or YouTube views. As you build up your following and learn what type of content your audience appreciates, you can start working toward viral status.
Make it entertaining
There's a good chance you want some of your typical content to suddenly take off and attract thousands of new and potential customers to your website. However, most successful content marketing campaigns use some kind of entertaining or emotional aspect to attract viewers, and the emphasis is on this instead of branding. You should identify the route you want to take early on: Are you going to tug at viewers' heartstrings? Should you stage a funny incident like Jimmy Kimmel's recent string of fake viral videos? What's your hook going to be?
Focus on quality
Most of the items that are shared online bring some kind of value to the table. Personal Branding Blog noted that some users are more likely to spread around content that helps people. The source also stated that graphics and video tend to be shared more than traditional text blogs, so consider twisting your topic to fit this format. If you do decide to go with text, make sure you are embracing certain best practices, such as using lists, adding photos, enabling comments and more.
Don't forget keywords
Content created to go viral will most certainly have an emphasis on the emotional and entertainment aspects, but you shouldn't overlook traditional search engine marketing strategies. The Content Authority suggested coming up with a snazzy headline that encourages viewers to click through to check out the content – bonus points if you can work some keywords into the title and description. However, you shouldn't go overboard with branding and selling. Users don't want to feel as if they are just a tool you are using to expand your reach – they are sharing because they like your content, not because they are employed advertisers.
Make sharing easy
Ultimately, you're relying on the public to do most of the work when it comes to sharing viral content. You can certainly begin by sharing it on your website and social media pages, but you're going to have to make it simple to share. Embed buttons on the page for sharing via Facebook, Twitter, LinkedIn, Pinterest and any other social media site on which you want to be present. You should also double-check that the pictures, description and screenshots that show up on these pages are high-quality, as these are what entice others to click on your content.