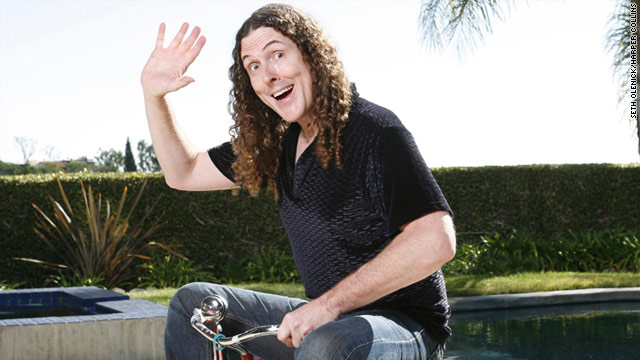 Weird Al Yankovic is by no means a fresh face in the music industry. The musician has been parodying hit songs by the likes of Michael Jackson, Madonna, Nirvana and Lady Gaga for several decades now, which makes his recent surge in popularity all the more meaningful.
While the attention Yankovic is receiving may seem unexpected to some, it should make perfect sense to those who are aware of the strategy surrounding the release of the musician's latest album. It's also loaded with tips you may be able to use in your company's content marketing strategy. Here are a few takeaways you should consider.
Fruitful partnerships
In business, there's no denying that knowing the right people could help you achieve greater success than if you just handle things on your own. Yankovic certainly did just that with his new record, titled "Mandatory Fun," as Billboard reported it was his first No. 1 album.
However, the musician couldn't reach the top of the charts alone – he had help from some powerful friends, such as The Wall Street Journal, Funny or Die, College Humor, Yahoo and YouTube. Each of these partners helped pay for Yankovic's marketing endeavors and got to keep the profits as a result, according to Fox Business.
"They're all looking for content and I'm looking for a video so we partner and it's a win-win situation," said Yankovic during a Fox Business interview.
Aside from the fact that Yankovic got to save a lot of money on his album marketing efforts, he was able to reach these entities' established audiences. This just goes to show how beneficial forming the right partnerships can be to a content marketing plan.
Embracing social media
In addition to visiting websites like College Humor and Funny or Die, many people discover new content through their social media networks. Yankovic benefited greatly from making his videos shareable on popular websites such as Facebook and Twitter.
When developing a social media strategy, consider following Yankovic's lead by developing a method of releasing new content that builds buzz. In the musician's case, this meant putting eight videos online over the course of eight consecutive days. There was even a hashtag people could use – #8videos8days.
Timing matters
Vulture attributes part of Yankovic's recent success to the fact that he released his videos at a time when there really wasn't much else going on in the music world. The source also pointed out that people may have gravitated toward the videos out of a subconscious reaction to bleak world news, including unrest in the Middle East.
Either way, it's a given that online content performs better when it's released at certain times. An infographic from Fannit reveals that weekdays between 6 a.m. and 8 a.m. and 2 p.m. and 5 p.m. are the best times to put something on Facebook. The worst times to post content are weekends from 10 p.m. to 4 a.m.
Provide quality content
While partnerships, social media and timing all played a role in Yankovic's online success, it's his music that kept people coming back for more. The artist proved that he can deliver a product people want.
That should be a lesson to anyone who wants to have a successful content marketing strategy. You can try every trick in the book, but if your content is not of a high quality or substantive, then you're unlikely to see the types of results you seek.
There's nothing weird about taking your time and doing content marketing the right way.