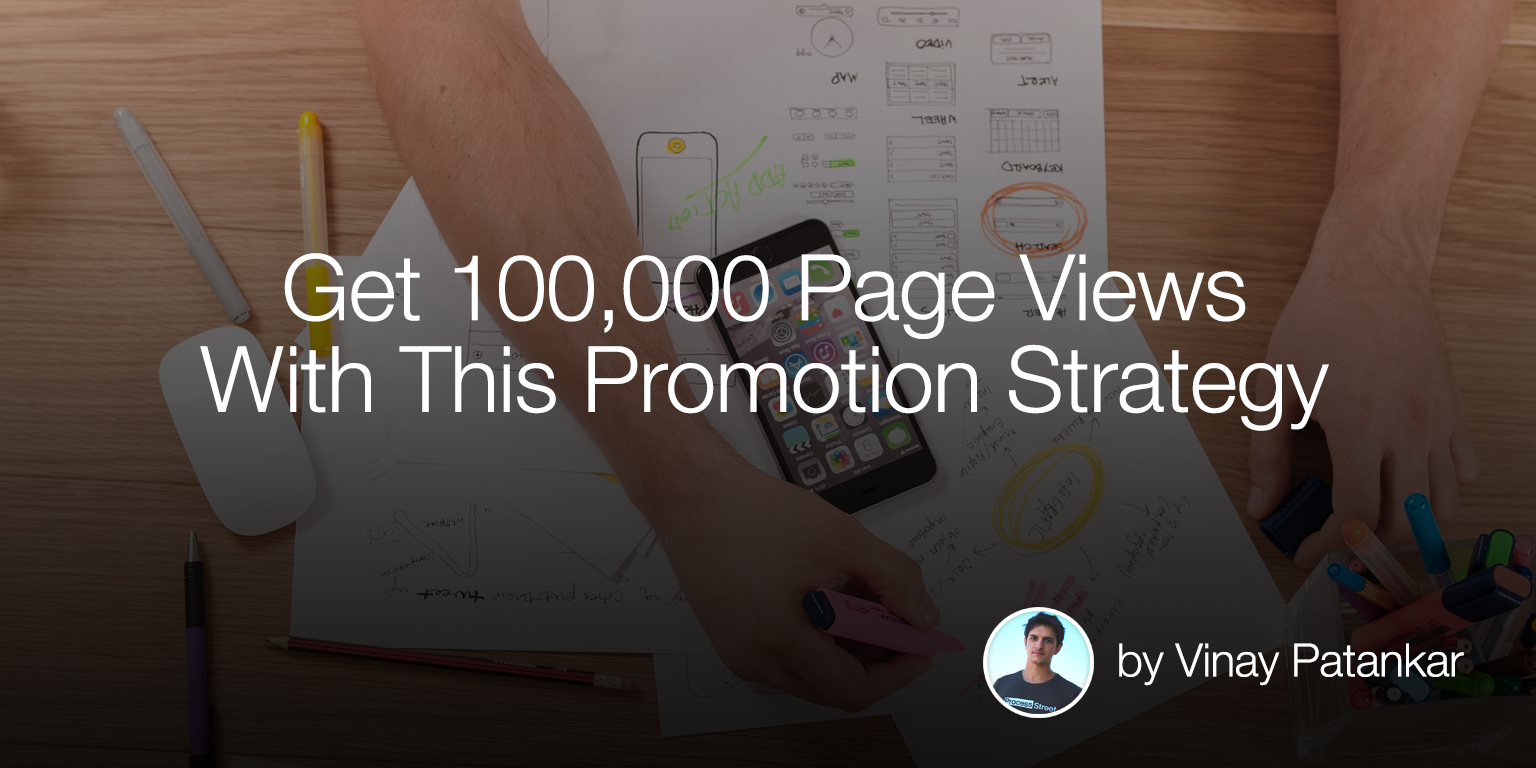 Vinay Patankar is the CEO of Process Street, a platform that manages recurring processes for teams and turns businesses into automated, self growing machines. Find him on Twitter, Google+ or his blog. Sign up for a free trial of Process Street here.
In the past at DOZ Dylan has written about how to create content for a blog and I've recently shared my own process for and I've recently shared my process for content creation, too.
Here in this post, then, I'd like to explain the next logical step in the content process: content promotion.
Content promotion is made up of both quick-win and long-term strategies and, unless you're pouring a bunch of money into it, it can sometimes work on luck as much as skill.
While it's not as easy to go viral as a manager without marketing experience might think, employing a clear-cut strategy will help you stop relying on luck to get exposure.
It probably goes without saying that compelling content is something you need to have for the promotion process to work, so for the purposes of this post I'll assume you've got great content ready to go.
What you need now is a process.
And I'm about to let you in on the scalable process I use at Process Street to drive over 100,000 page views per month to our blog.
Before You Begin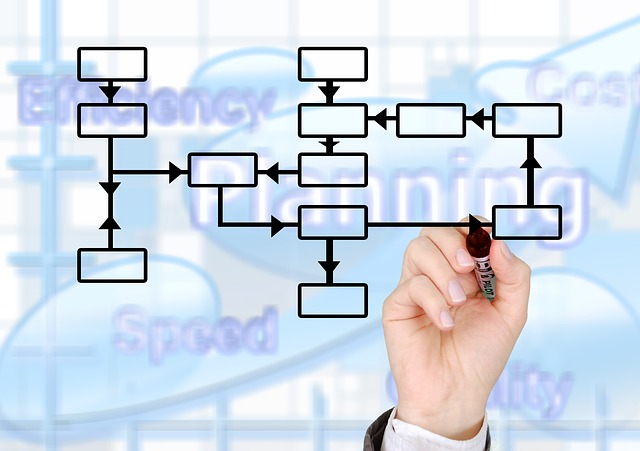 At Process Street we use our own workflow management software we use to run and manage a team of Virtual Assistants (VAs) who make posts to social bookmarking sites and use social media management tools to spread content across our own channels. Our team of VAs are the heart of our content promotion strategy, so one of the first steps for us was to hire a dedicated team — read my step-by-step guide to hiring the best VA for more information.
While I outsource a lot of the work to virtual assistants and our full-time content writer, I'll always see myself as a blogger and don't want to write myself out of the process. Promotion, however, involves a lot of monotonous work and I would rather hand it over to a team focused 100% on that task because it can be time-consuming, especially with the number of posts we promote in parallel.
Below are a few of the tasks we run every time we publish new content. They're written into our Advanced Content Promotion Checklist and assigned to my team of VAs.
Social Media
Social media is the first obvious port of call for sharing content, and you should have active accounts on all major channels. Each time we create a new piece of content we follow this blueprint for social media promotion:
Facebook Profile – Status Update
Facebook Page – Post
Twitter – 3-5 post over a week, use #hashtags
Google+ – Personal and Company profile
LinkedIn – Status Update
Pinterest – Pin all images (all epic content has images)
Instagram – Post 1-2 images from the post
Business how-tos and content marketing tips usually make for the most shareable content — check AllTop to keep your finger on the pulse on what's popular right now.
Social Bookmarking Sites
The short burst of traffic provided by social bookmarking sites like reddit is our content promotion's activation energy.
Our posts often gain enough momentum from social media and bookmarking sites to win a steady stream of shares over the coming weeks, but reddit is notoriously a tough nut to crack. Its strict guidelines and fickle community mean you either win or lose big. Social media faux-pas are well documented and it can severely damage a brand to be mocked on one of the most popular sites on the internet, so lurk intelligently before you post.
Find 2-3 relevant subreddits to post to — if you don't check the guidelines and other posts properly, this is the first place you (and most everyone else) will fall down. It's no use posting content aimed at realtors to /r/RealEstate when that subreddit is aimed at buyers, not agents.
Direct Contact
We link our blog's RSS feed to Mailchimp so our subscribers are emailed each time a new post comes out. In addition, we also make sure to contact each influencer we mention in the post directly. I make sure we have influencers to reach out to by writing their research into the content — this gives our content authority and means we have a chance to be shared by people with bigger audiences. There's more on this in our Advanced Content Promotion Checklist.
Content Syndication
Content syndication is a fancy way of saying that a more popular site publishes your content instead.
In some situations, this can give you a lot of exposure as an author but, for newer bloggers, it might not be so much of a good idea. Google tends to rank the site with the most traffic first, so if you get republished on a site like Forbes this could push your original blog post further down the search results. As a result, it is best to try content syndication only when you've already developed a good few places to submit to.
Sites to consider submitting to – and what to submit when you do – include:
Business2Community — Everything
SteamFeed — Marketing, Startups, Growth Hacking
Social Media Today — Marketing, Technology and Social Media
Forbes — Business, Finance, Startups, Technology
Business Insider — News, Marketing, Finance, Technology
Small Biz Trends — How-to Guides, List posts, Valuable B2B resources
—Small business/Startup Strategies, Innovation
Blog Commenting
We've all seen the spammy side of comment promotion, but if it's done intelligently it can be very effective — as long as you can get your comment approved in the first place. Like reddit, it's best to build a reputation by engaging with the community first before asking for something because the supposition that customers first have to know, like and trust you works universally.
In the blog commenting game, you're going to want to be the first commenter every time. The idea isn't to jump on and start spamming with links straight away, but just to become a friendly face for now. With enough exposure, people will start wondering who you are and that will naturally lead them to your company.
If you're up for being more direct, you can search Google (hint: only the first SERP matters) for posts similar to the one you're promoting, and paste your URL in the comments. If your content is amazing, you might sometimes get approved but it's not the most solid tactic, just something to add a little extra exposure. Most commenting systems allow you to have your username link to a website, so if you offer value in blog comments your site will profit from it over time.
Scaling the Content Promotion Process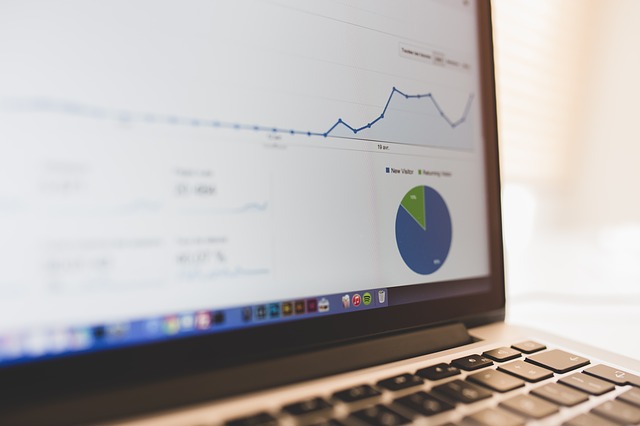 Some things about the content promotion process don't scale too well. For example, influencer outreach cannot be scaled because it can't (or shouldn't) be automated.
When you scale up your promotional efforts, you don't necessarily have to increase your content output dramatically. The 80/20 rule of creation/promotion states that 80% of your time should be spent promoting and 20% creating.
As your business starts bringing in revenue you'll have more to play around with and you'll better be able to afford subscriptions to content promotion tools. These tools take a lot of the time-consuming administration work out of your team's daily content promotion tasks so they can focus on the more valuable, high-touch methods.
Here are some of the tools we use at Process Street to scale our content promotion.
Scoop.it
While not strictly a content promotion tool for your own material, Scoop.it sources under-the-radar content from writers in your chosen field and is ideal for curation. Content curation, (which also has its own rules and strategies) is a way to get onto other people's feeds by being useful. Writing and curating epic content puts you on the path towards becoming a thought leader and gives your self-promotion more weight — better results from just a little more (automated) work is great scaling.
Buffer
So you've got your curated content, your own material and at least five channels to distribute it on. Since content promotion is an ongoing process, you don't just post one tweet about an article and leave it all up to luck. In most cases, tweets only exist for a few minutes before being buried forever. That's why you need to keep at it, regularly posting to social media in the prime time for your audience.
Even though it would be possible to keep up with this workload with the right process and time-management system, why would you want to? It doesn't need 'the human touch': you're not talking directly to people, you're just routinely getting your content out there to give it the best chance to be read and shared.
We use Buffer to schedule the less-than-interesting task of social media scheduling, not only because it frees up time for outreach but because it scales well. As you get more content and start to spread that content over more channels it's just a one-time setup and you're ready to go.
Hire More VAs
When Process Street started it was just myself and two VAs who took care of the content marketing side of things.
But Process Street is growing fast and our global team has grown with it. Today we have four VAs, a VA manager and a content writer.
Thanks to the way we manage processes, our team scales well and I'm able to get a pulse on whole-team activity by looking at the Process Street dashboard to see a progress bar on the promotion of each post.
Zapier
Zapier is an automation go-between for SaaS apps that connects over 400 different apps and services. Apps can act as either triggers or events in the same way as an if-then statement works in programming, giving each other commands behind the scenes to write once but update everywhere.
Combined with Buffer, Zapier can totally automate your social media content promotion without you even having to log into either app. Here's a few zaps you could put to good use:
Share favorited tweets to Facebook
Automatically share your Mailchimp newsletter on LinkedIn
As well as social media automation, we also use Zapier to post Process Street activity to different channels inside Slack, keeping all notifications in one place and making it far easier to see what's happened overnight.
Remix and Republish
When you can systemize content repurposing you've just scaled your creation process massively.
I go through all the platforms you can submit to in this checklist but the basic idea is to create slide decks, PDF files, podcasts, and infographics using the same base material.
Once you've got your content in a different format, the distribution opportunities increase exponentially and the platforms that accept podcasts, for example, will likely have an entirely new audience which might never have otherwise seen the original content on your blog.
Conclusion
If you want to get these ideas and a lot more, check out the Advanced Content Promotion Checklist below to start working smarter towards getting heard and generating leads.