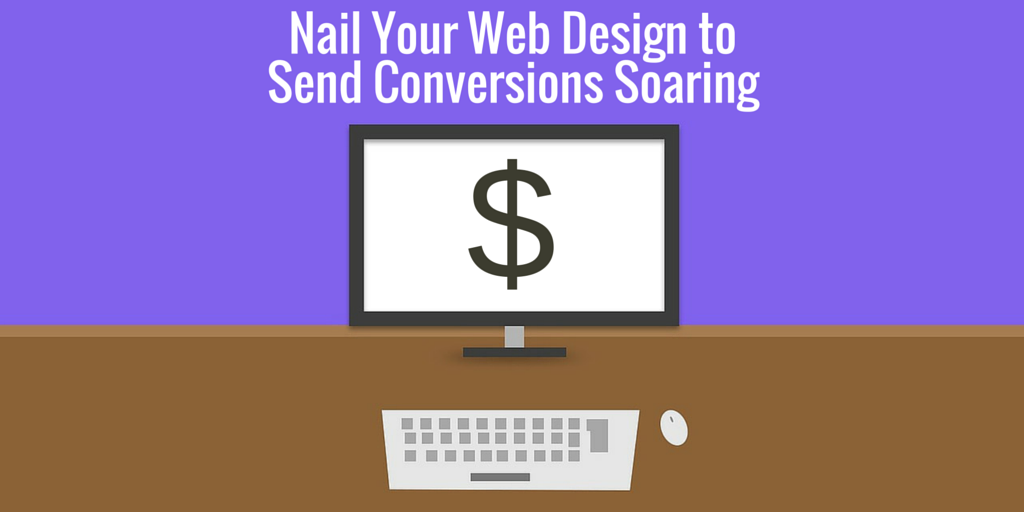 This is a guest post by Damien Kici. Damien is an all-round Digital Marketing professional with a keen interest for innovative technology. Although audio engineering is his true passion, writing about emerging tech trends and gadgets satisfies him just as much. You can find Redline on Facebook, Google+, Twitter, and LinkedIn.
Your website is one of your most valuable marketing channels. Not only is it a vending platform but it also tracks individual consumer behaviors that can be applied to your overall marketing plan. This is why proficient web design is crucial to increasing your conversion rate. When we mention conversion rates, many of us tend to focus on the macro conversions, which are generally the final stage of the buying process, when you should actually be focusing on both the macro AND micro conversions to make sure you aren't overlooking potential income. By keeping a watchful eye on your consumer's conversion path, you are able to employ different marketing strategies to convert their micro conversions into macro conversions.
Here's how improving your web design can increase your conversion rates.
Structuring Your Website
A low bounce rate equates to a higher chance of conversion. What's a bounce rate? It's the percentage of visitors to a particular website who navigate away from the site after viewing only one page. By structuring your website following the recommendations below, you will be able to lower your website's bounce rate which in turn, will increase your chances of a conversion.
Appropriate Landing Pages
The landing page that the user is directed to needs to be relevant to what they were searching for in the first place. Customers use a search engine to gain more information on a product or service so it wouldn't be beneficial for either party to lead them straight from a Google search to a form submission on your website. You want to direct them straight to the information they are seeking so that they don't abandon your page immediately and head to a competitors site.
Quick Loading Times
The landing page also needs to load quickly. We lead very busy lives these days and we often don't have the patience to wait for a webpage to load. According to Kissmetrics, 47% of us expect a webpage to load in 2 seconds or less. The longer a web page takes to load the abandonment percentage increases dramatically. To avoid slow loading times, make sure that the landing page doesn't have too many images and that the images are optimized. The cheaper hosting sites can also severely slow down your page loading times so remember that you always get what you pay for.  A good example of the monetary effects of a slow loading page; if an e-commerce store brings in $100,000 a day in revenue, a 1 second delay could potentially mean they are losing $2.5 million in lost sales every year. Every second counts.
Navigation
Navigating from the landing page to an additional page on your website is seen as a micro conversion and means the consumer is etching closer to finalizing a purchase on your site or creating a lead for the services you offer. For this to happen, ease of navigation throughout your website is a necessity. Your website menu should be grouped in categories and sub categories. Keep the menu simple, easy to read and by having drop down menus for sub categories you can save a lot of space and keep the website looking clean and linear. Whilst navigating from one page to another is seen as a micro conversion, keep in mind that users should only have to click the minimum amount of times to complete a task. What you want to achieve is the minimization of friction in the user's experience so that there is a higher chance of them actually converting on your site.
Aesthetics
Aesthetics play a big part in a consumer's decision making during the buying process. Stunning web design gives a company more credibility creating trust between the consumer and the vendor, resulting in a higher chance of conversion. The aesthetics of your web design should also be consistent with your product and service so when someone lands on your page, they have a sense of what you are selling before having to read anything.  A simple way to achieve this is by having a bold fold with an image aligned to your business.  The use of white space is important to create a smooth finish to the website. Don't believe that you have to fill up empty space as this is just going to draw the user's attention away from what they really want to be viewing. White space is also great to use to break up text allowing the reader to have a breather. And remember, clear, easy-to-read font is a must to create overall simplicity to your web design helping to increase your conversion rate.
Concise Copy
Keep your copy sharp and simple on all pages throughout your website and place relevant copy on the appropriate pages. It's easy to start using industry specific jargon and superfluous language but you have to remember that your consumers are everyday people looking for a simple answer to their problem.
Conclusion
In summary, web design is the backbone of your website and will determine whether or not it will perform and achieve business goals. It is not just about making it look nice, it is there to serve an actual purpose and should incorporate form as well as function. It is important to remember that your website is the online portal to your business, and therefore another marketing channel as part of the broader marketing mix. Your unique value proposition needs to be highlighted, and how you are solving someone's problem. Combine these intangible benefits with the tangible and technical side of web design and you have a recipe for digital success.