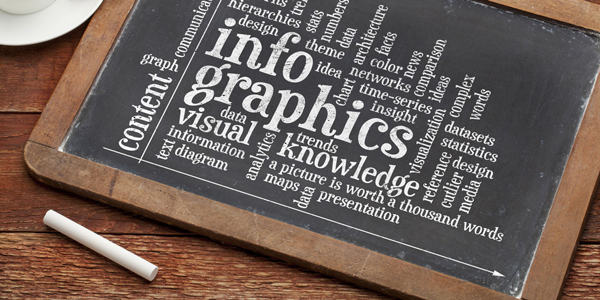 There's a reason sites like Pinterest continue to attract users – and why so many companies are having success with the unique visual elements medium. Images are an integral part of any website, but they frequently go overlooked by businesses – to the detriment of an organization. Photos, illustrations, infographics and logos are all important aspects of a site, and as such, they deserve just as much attention and strategic thinking as your traditional search engine marketing.
Create your visual brand
First thing's first: You need to decide how your brand will come across visually. While you may already have a logo to work with, that's just the beginning. Social Media Examiner noted that organizations must complete several steps, including selecting a color palette, choosing fonts and determining if they will use any filters or templates. This may seem basic, but you'll be reaching back to these decisions each time you put together a blog post or brand an e-book, so they deserve plenty of attention.
Vary the offerings
When you think about visual elements and content marketing, in-depth infographics may be the first thing that comes to mind. However, these are not the only option for websites looking to appeal to consumers' eyes. Something as simple as including a logo on a whitepaper will further your branding efforts while also making a product appear a bit more official. Additionally, not all of your visuals have to be graphics. Add screenshots to enhance an instructional blog post, use charts to display data and research, and snap photos of blog authors for writer profiles. These touches can act as a great way to break up the monotony of a website.
Think outside the box – sort of
You shouldn't be afraid to get creative with the visual elements you incorporate into your content marketing. Churning out an infographic every once in a while may be the best method for your attempt to go viral, but it's not necessarily the best choice for your customers. Be sure to spice up blog posts, interviews and other types of content with images. These can be relevant photos, generic images or even creative graphics that only display one or two key facts – no matter what, these will become your bank of go-to images, according to Business 2 Community. The important thing is you are breaking up chunks of text with images that will keep users engaged while also improving the visual appeal of your website. Although you may not want these pictures to be the main story, they can act as a valuable complement to your end goal.