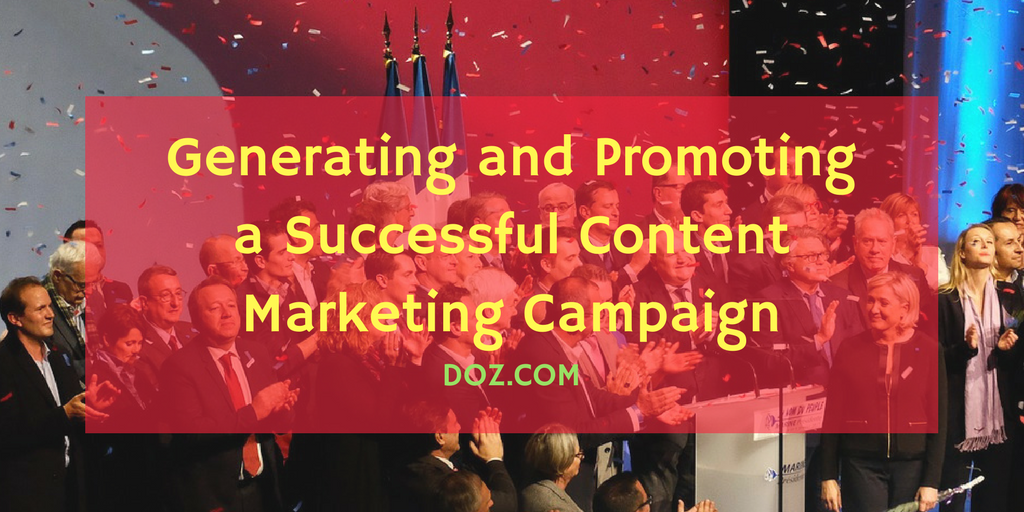 ---
This is an article by Ashley Andrews. She is happily self employed, living in beautiful San Diego.  Originally from the mid-west her business knowledge allowed her to choose where to live and build a lifestyle she truly enjoys. She currently focuses on cloud hosting. 
---
Content marketing has changed immensely as people are consuming content at higher rates than in the past. The abundance of clickbait articles has turned the general consumer into a much pickier reader, watcher, or listener. A brand doing a poor job or producing low quality content on a consistent basis can hurt the image of the company as a whole. Things as simple as posting an article or blog post at a specific time of day impact how much traffic the article gets. Content marketing is all about the small details and below are things to do when generating a content marketing campaign.
Take a Look At Successful Content In Your Niche
Content that has been successful in your industry in the past are great examples of what to model your content after. This does not mean that you should use the same topic but rather the same form of content whether it is a podcast or interactive webpage. Looking at the engagement that these content pieces received as well as the backlinks generated from it can allow to you to see the true reach of the piece of content.
Even updates on your most popular content can be done as most companies do updates for each year. Roundup posts like "10 Content Marketing Trends in 2018" can gain some traction as content marketing trends is widely searched phrase. For the more intensive pieces of content your webpage speed is important so considering cloud hosting could be the answer for a page that simply isn't loading fast enough.
Schedule an Editorial Calendar
Scheduling out an editorial calendar a month or two in advance can allow your writers to have sufficient time to crank out the best content possible. This type of scheduling can also be beneficial as you can schedule what time a post will go live and what day. For the best posts that you will have with the catchiest titles these should be published during the high points of traffic for the week. Setting up content themes throughout a month is much easier this way.
Off-site publications from guest posting and industry contributing should be incorporated into this schedule. If a person clicks a link heading to your site you want some of your best content to be there so possibly using great content as a resource hub across the internet can be an efficient way to market.
Social Media For Engagement
Great content promotes engagement and gets the conversation going whether it is in the comments section or on social media. There are going to be readers that are going to share their insights via social media. Simply replying to them and discussing certain points in a piece of content does a variety of things. This shows readers that authors of the company actually care about what they say as well as building reader loyalty by interacting with them. The best company blogs have a community of readers that at times will even contribute content with hopes of a byline.
Social media is the best place to promote pieces of content as Facebook can be a perfect place to post about a blog or video. Instagram on the other hand is perfect for a travel guide company as it shows the beauty you will encounter on their tours. Pinterest can be great for someone selling crafts or interesting variations of things like flower pots. Twitter can be a place for staff to work on customer service as well as answer questions. People don't always visit a contact page but rather tweet at a company to receive a faster answer.
Track All Money Spent and Conversions
A successful content marketing campaign always comes down to the money spent versus conversions made. For this reason it is essential to track all of the money that is spent to see where the best return on investment came from. This will help mold future campaigns and the allocation of the marketing budget. Not all industries are created the same so blog posts could work for one industry while a data heavy industry like finance might like visualized pieces of content like an infographic.
If leads came in to the company that did not convert it is time to sit down with the sales team to see if the leads can be better qualified through a different approach at content.
Running a successful content marketing campaign will take attention to detail as well as a great staff. Put together a good strategy then modify it at times where it might not be working. Do not let your ego get in the way if a certain aspect of the campaign is a flop as it could impact the budget the marketing team is given next quarter!