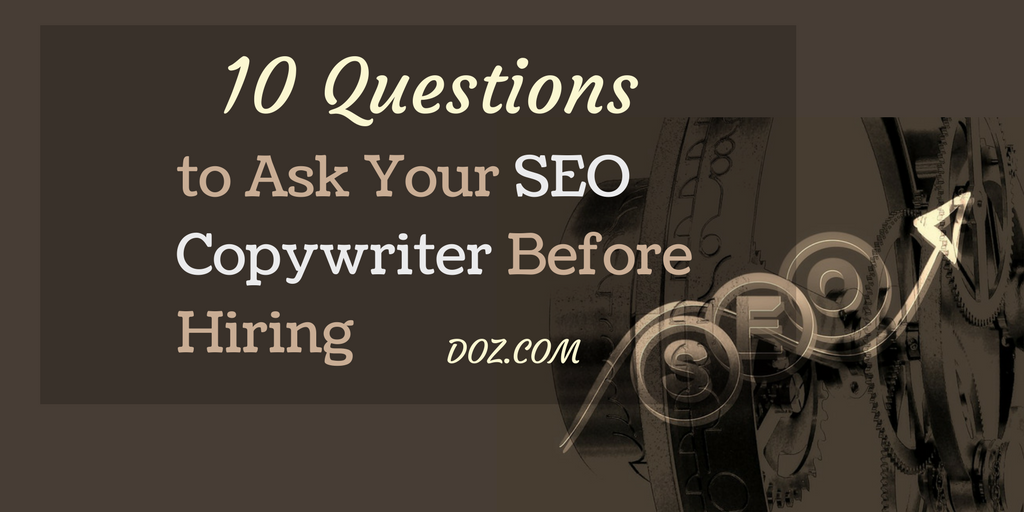 ---
This is an article by Kyle Sanders. He is Head of Search at CWR SEO, an Austin-based search marketing and development agency. You can follow him on Twitter or connect via LinkedIn.
---
There are many components to an effective website. And though a picture may be worth a thousand words, you still need to have your message presented in text as well.
The written word is a powerful mechanism indeed. It plants ideas, spreads information, convinces, cajoles, persuades and pervades. At least, that's what happens when you've got the right copywriter working for you.
In many cases, so-called SEO copywriters are little more than charlatans who can string a sentence or two together. To make matters worse, telling the difference between a consummate professional and a rank amateur can be more difficult than you might think. The trick is knowing what questions to ask.
The interview process for your copywriter should include a number of questions technical, theoretical and applicable. You need to gauge an applicant's prowess on several levels, not least of which is their actual grasp of linguistics and style.
To this end, here are 10 solid questions that you can ask any applicant in order to ascertain their proficiency. And knowing what questions to ask (as well as the preferred answers) will help you gain a better understanding of what SEO copywriting is all about as well.
1.   How's Your Grammar?
Now obviously, this isn't the question you'll actually ask, so much as the answer you want to obtain. To find out how good or bad a potential copywriting employee's grammar actually is, you just have to check on a few things.
First off, how does their cover letter and resume look? Are there any obvious mistakes? Examining the materials with which they initially reach out to you is a fantastic way to learn more about their competence.
One useful trick is to read their writing out loud. If any of the prose sounds awkward, unappealing, or overcomplicated then that might be a sign that they're not as skilled as they claim.
More practically, you can gauge an applicant's skill in an interview by asking him or her simple grammar questions like the difference between "there," "their," and "they're." By the same token, you can get an idea of what their vocabulary is like via a quick test—like you used to get in high school.
For example:
What's the difference between the following words?
Adverse/Averse
Affect/Effect
Borrow/Lend
Principle/Principal
Ensure/Insure
This will, of course, require you to know the answers to these questions yourself, but there are plenty of resources to help you with that.
2.   Do You Use a Style Guide?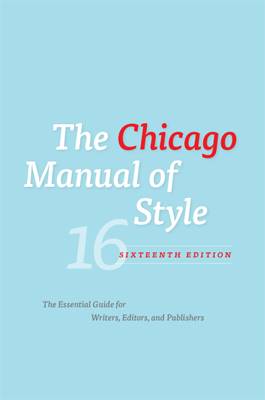 Image credit: Wiki commons
Standards are important and style guides such as the Chicago manual of style or the AP guide can be very effective in confirming a writer's talents. It's not necessarily even a necessity that you be familiar with the standards involved.
It also shows that a writer can write in a consistent format, which is extremely helpful from a business standpoint. Even if you don't necessarily want writing that conforms to that specific style, the fact that they use a stylebook shows that they can follow exact directions when it comes to grammatical structure, punctuation, and syntax.
3.   What Are The Most Important Procedures for SEO Copywriting?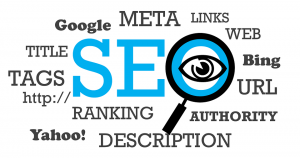 Image credit: Pixabay
This is the money question. How are your writers going to increase your search rankings if they don't know anything about search optimized copy? It's your job to vet their answers against the ever fluctuating standards set by Google and other major search engines.
You should primarily be looking for answers that go into some depth about:
Keyword research
Hierarchical structures and H1, H2, H3 heading tags
Optimized title, meta, description, and keyword tags
Most importantly: readable, legible, and authoritative content
More than any other factor, the quality of the writing your copywriter produces will affect your rankings. If text sounds robotic, repetitive, or unnatural then both human readers and search bots alike are going to dismiss it as unworthy of their attention. Consistent, fresh content is a pivotal factor in your continued SEO success. Any SEO copywriter who doesn't at least bring that up in passing is missing a major part of the equation.
4.   Can You Meet Deadlines?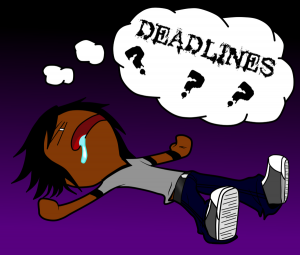 Image credit: Deviantart
Now, most writers are going to tell you, "Yes," in response to this question. They'll be quick and unequivocal, confident and straightforward. And many of will be lying through their teeth. This is a question that you'll have to tease out through practice. You can check their references, certainly, but the best way to handle it is likely to test them yourself. A short sample assignment will go a long way in weeding out slackers from serious contenders.
Of course, asking a writer to do a sample assignment will reveal a lot more than their ability to meet deadlines. In fact, it's probably a deep enough subject to merit its own place on this list.
5.   Will You Complete a Sample Assignment?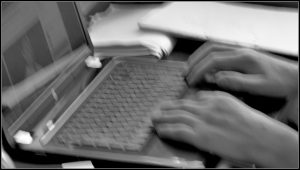 Image credit: Wiki commons
Asking writers for a short content piece will allow you to gauge their work ethic, competence, turnaround time, and overall aptitude for the type of work you're requiring. It can be tricky, because you might need a long form piece such as an eBook or white paper. At that point a short article isn't going to be perfectly representative of your applicant's potential for that type of work. However, you will still be able to get a handle on their writing style, ability to follow instructions, and a number of other important criteria.
An important note: if you're going to ask for a short assignment, prepare to pay for it up front. Writers get burned by deadbeat clients all the time, and any of them that are willing to offer free work are probably not worth their salt. So while this is a very helpful vetting practice, it's probably best to use it after you've already filtered the applicants down a bit.
6.   How Fast Is Your Response time?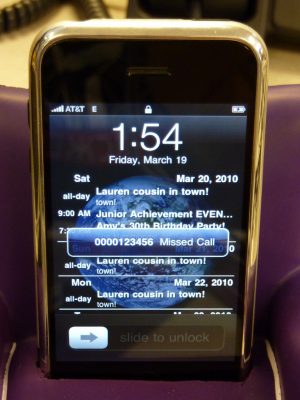 Image credit: Staticflickr
This is another question with an obvious answer if you're the interviewee. Business owners are looking for a writer that will answer questions as soon as they're asked. This is always the ideal, but chances are a wait time between twenty-four and forty-eighty hours is more realistic.
This question will work as a jump off point to learn a lot more about your writer. You'll get to discuss your expectations and set realistic boundaries for availability and scheduling. If your writer can at least acknowledge your messages within three hours of receiving them, then you've found a dedicated worker. They might not have every answer you need as soon as you need it, but you'll be able to count on them to be communicative and collaborative on short notice.
I don't need to tell you that this will come in especially handy when proofing and editing their work. It also lets you know how flexible they can be. Having a writer who can roll with the punches and react to your problems in real time is a valuable asset.
7.   What Do You Know About Our Company?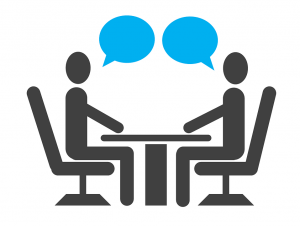 Image credit: Pixabay
This is a serious field separator. This question proves an applicant's ability to research, their enthusiasm for the work, and generally just lets you know how prepared they are—and how prepared they are likely to be in the future.
When an applicant takes the time to look into your business before they're onboard, you can be assured that they are serious about the position.
8.   How Are You At Collaborating With a Team?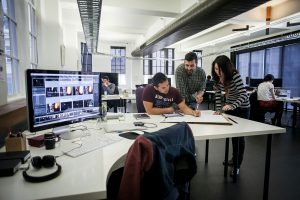 Image credit: Wiki commons
A website is a lot like a child. It takes a village to raise one. An SEO copywriter who doesn't play well with others is firstly unpleasant, and secondly: not that useful. They have to talk with the clients, designers, project leads, editors and a number of other business professionals to properly do their job. Without a healthy appreciation and aptitude for teamwork, a writer can't get too far in the business world.
9.   What Kind of Content Have You Written?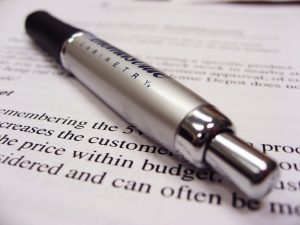 Image credit: Flickr
This is sort of a no brainer, but it's important to discover the depth (or dearth) of experience your potential new hire may have.
Articles and sales page copy are very different things. You want someone who's experienced in the exact sort of writing you require. Moreover, a good writer is a versatile writer. If they have a broad variety of content types in their portfolio, it proves how useful they can be in capacities you might not even know you need them in yet. Because of the nature of their jobs, SEO copywriters often gain a wide range of experiences and this makes them doubly useful in ways that you may not foresee at the time you hire them.
Regardless, seeing a large number of samples that represent different types of work and different styles of writing is definitely an added bonus.
10. How Do You Perform Market Research?
The last item on this list is a technical question. You want to find out more about the process behind a writer's product. This again, gives you insight into their work ethic and level of competence. Ideally, they should be familiar with traditional segmentation, analytics, and user testing methods. They should also be willing and enthusiastic about performing client or user interviews.
When a writer knows their audience, they're more likely to produce appealing, evocative, and effective work. When they don't know the audience, it's in your best interest to make sure they get to know them in a hurry. Working with a writer that's already used to doing the research themselves will save you a great deal of time and more than a few headaches.
What other hiring tips do you have to spot a quality SEO copywriter? Let me know in the comments.