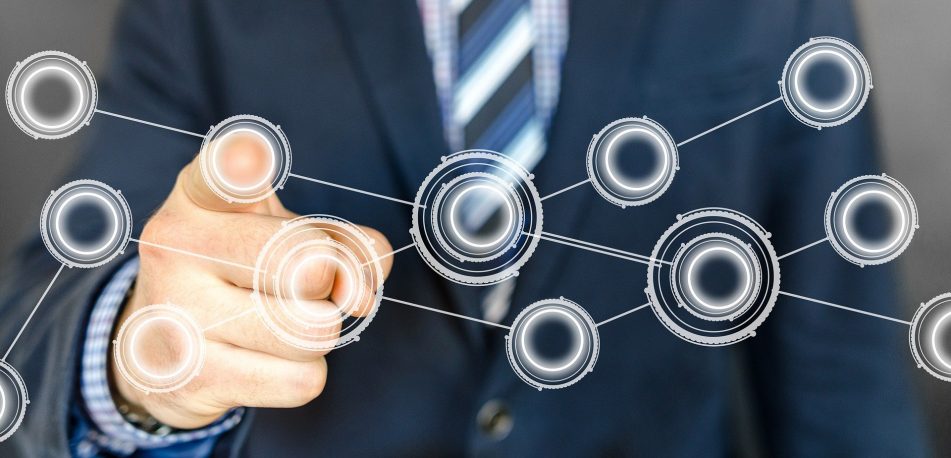 What is the Purpose of Marketing Automation Software?
One common myth is that marketing automation software is designed to replace the human element. On the contrary, it is meant to augment lengthy and often redundant processes that might otherwise have to be carried out by in-house staff. The primary goal is to save a significant amount of time in terms of customer relations management (CRM) and similar concerns through the use of more streamlined alternatives. So, what benefits can businesses expect to enjoy?
1. Enhancing In-House Productivity
Doz.com has noted several benefits of marketing automation and one of the most profound is the enhanced levels of in-house productivity. Less time is needed to complete tasks that might have otherwise needed to be performed manually. Thus, professionals can refocus their efforts on pertinent concerns such as client engagement and analytics.

Let us also remember that sales and marketing teams tend to enjoy hand-in-hand relationships. It makes little sense to delegate redundant tasks to sales professionals who would otherwise be engaging with clients and closing deals. Automated marketing software enables these individuals to address more relevant tasks.
2. Targeted Lead Generation Techniques
Generating leads has always been a critical portion of the sales process. This naturally begins with creating targeted and relevant marketing campaigns. Lead nurturing represents a core tenet of every successful business and yet, these efforts are often thwarted by outdated or otherwise irrelevant techniques.

Indeed, a study published by the Harvard Business Review found that businesses that are capable of engaging with a new lead within one hour are up to seven times more likely to convert the lead into a sale. Automated software solutions are better able to collect, collate and interpret inbound prospects so that they can be contacted sooner as opposed to later.
3. Increased ROI
Businesses are inevitably concerned with the proverbial "bottom line". This return on investment (ROI) will ultimately determine success from failure. Software that can automate traditional marketing processes is virtually certain to pay off from a long-term perspective. Here are some fundamental reasons behind this observation:
This software takes the guesswork out of pipeline management.
As mentioned earlier, employees can shift their focus to more pertinent tasks.
Data entry obligations are drastically simplified.
Modern software bundles can be easily integrated with existing techniques.
Another important point to highlight in terms of ROI is that most quality automated marketing solutions are scalable. Therefore, companies can choose which tools and utilities they require at an early stage. These very same options can be updated or even removed as the needs of the firm in question change within the marketing environment.
4. Client Retention Rates
The ultimate goal of any company is to ensure high levels of client satisfaction. After all, a happy customer is a loyal customer. This is another reason why automated marketing solutions are beginning to enjoy the lion's share of popularity in modern times.

Marketing teams can now be provided with the insight and clarity required to make the right choices sooner as opposed to later. Here are some examples of what this software can accomplish:
Marketing professionals can appreciate which products and services are the most popular.
Client contact details can be entered in a fraction of the time that would normally be required.
Customers can be prioritized with spending habits and product preferences.
It is now much easier to collect, process and understands big data (more on this in the following section).
Modern customers (and prospects) need to feel that they are being addressed on a personal basis as opposed to falling into the generic "melting pot". Automated software solutions provide firms with the ability to customise their approaches so that discrete concerns can be addressed in a timely fashion.
5. Providing Insight and Clarity to Existing Marketing Strategies
As mentioned previously, online data has become increasingly difficult to interpret today. This is due in no small part to the sheer scope of the Internet. Companies are now being forced to grapple with much more diverse demographics than in the past and as a result, vital details could be missed when utilizing legacy marketing software packages.

Streamlined marketing automation software bundles can supply in-house teams with actionable information such as:
Inbound website traffic
Social media data
Which products are the most popular?
Information regarding pay-per-click (PPC) campaigns.
Cross-channel analytics
Knowledge is power and this expression is even more relevant within the world of modern digital marketing.
Marketing Automation: Smart Solutions for Challenging Times
Modern marketing efforts require equally modern solutions to remain one step ahead of the competition. Therefore, streamlined automation software represents a fundamental facet of any successful strategy. While traditional techniques do not necessarily have to be ablated, it is a foregone conclusion that we are already witnessing a massive paradigm shift.

What might the future of marketing automation software has in store? Although we don't know exactly, we do know that the benefits are extremely beneficial to businesses today. Online businesses that hope to leverage the power of the digital community should therefore invest in such innovative techniques.

This is an article by Paul Towler. She is the Technical Operations Director at SmartOffice, a software automation provider who has helped many businesses install software to support their marketing needs. As a result, these businesses have saved time and money and increased productivity.