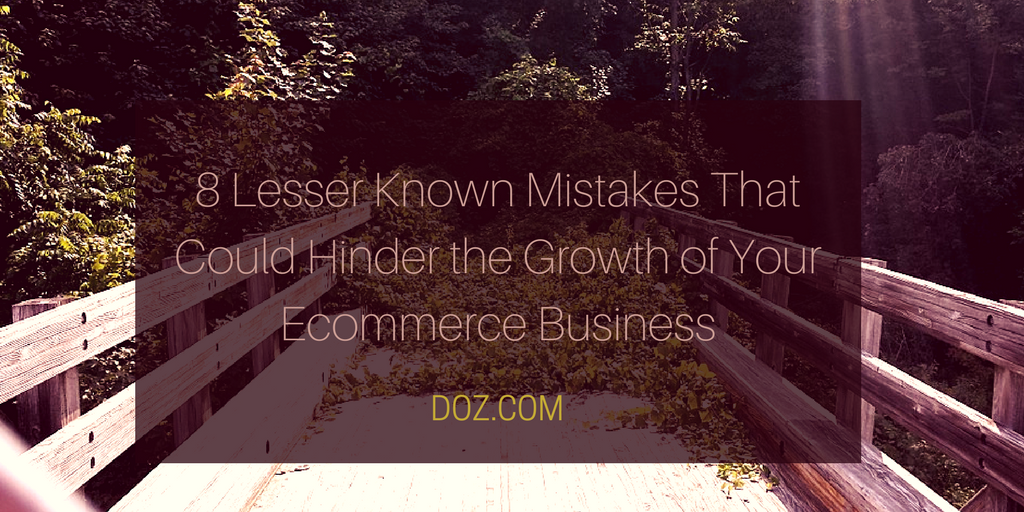 ---
This is an article by Catalin. He is the founder of Ecommerce Platforms and Web App Meister. He's a design enthusiast and loves matcha, and is uber passionate about blockchain technology and travel.
---
Starting an ecommerce Business is a lot like starting any other business.
The details will be different and some strategies may vary, but the principle behind both ecommerce and traditional business is the same: sell a product or service to as many people as possible.
Putting yourself out there by starting a business is always a risk and sometimes it comes down to factors out of your control as to whether or not that business thrives or dies.
But there are plenty of things you can do to avoid catastrophes, and great ideas and innovative strategies that weather the storm that is modern-day business. For any business concerns such as litigation, immediately seek professional help from business lawyer los angeles.
Unfortunately, there are also plenty of poor decisions that will handicap your business, raise bottom lines, or even kill it before you get the chance to make the business profitable. In my opinion, these are eight things ecommerce business owners should NOT do when starting out (or at any time).
Forced registration
Getting customers or potential customers to create an account on your website is great way to keep those people coming back. It's a way to get marketing emails out which can open so many doors.
However, there are a lot of people who don't like to sign up for yet another online account that they don't feel like they'll ever use again.
People already have a dozen or more accounts with businesses, their own workplace or school and when they see a dialog box that says "Sign up for an account to continue with your purchase," some of those people will give up and shop somewhere else.
This doesn't mean there shouldn't be a suggestion for creating an account. You always want to leave a door open and make sure they know for darn sure that that door is there. But don't force them through that door.
Lack of product information
Online shopping is a tricky field for some. And there are those who avoid online shopping because they can't reach out, pick up the product and see what it's like. There are no try-on rooms for clothes or ways to test out other products.
With that less-than-desirable starting ground for online shopping, it becomes imperative to provide as much possible detail as humanly possible.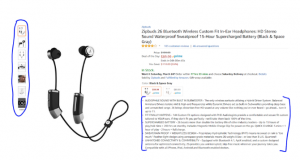 This product on Amazon has a lot of information available. There are no less than five photos and a video with zoom available.
Plus a lengthy description with all of the ins and outs of this particular pair of headphones. It doesn't look pretty, but this is not a page where looks alone will get it done. If a customer isn't sure he/she knows what they are getting, odds are they won't buy.
Not engaging well with social media followers
Glory Cycles is a company that is actually doing very well for itself. Last year they increased revenue by nearly 50 percent. But now company is perfect.
When you look at the Glory Cycles twitter account, there are a few things left to be desired.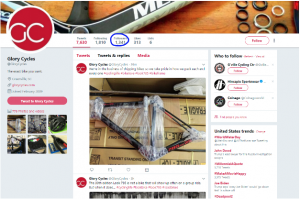 For a company that was founded in 2001, been on Twitter since 2009, and increased total orders by 42 percent, one would think they'd have a lot more than 1,300 followers. What makes that number even more strange is the fact that the Glory Cycles' Instagram account has more than 55,000 followers.
Why? Well, when you scroll through both accounts feeds, they are almost exactly the same. While the great studio images is something that works on a more visual platform like Instagram, Twitter requires more engagement from the account itself, not hashtags and text over images. That's not to say get rid of images, just make them more engaging.
Here's an example of a solid tweet by Zappos, a company with just over 2.8 million followers on Twitter.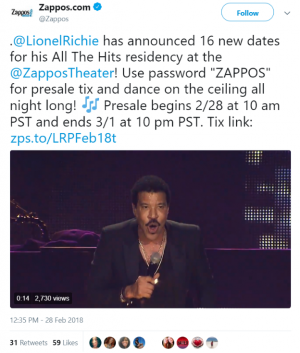 There's a lot there that is good. There's a promotion, a quick but solid video (giving it a visual aspect) and then there's a link to click through. That's a great example of engaging on social media.
Not understanding the customer
If you can't connect with customers, things get hard and quick. Sometimes it just comes down to simple knowledge of demographics.
The Utah Jazz are a basketball team that have really struggled with its online stores. One example of shortcomings is the disregard for customers outside of the Salt Lake City area (where the team is based). Just take a look at this promotion, passed along on Twitter.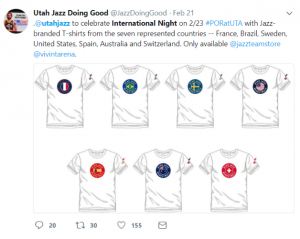 Notice what's wrong? The shirts, meant to celebrate the diversity of the Utah Jazz and market to people outside Utah, were only available at the Salt Lake City arena and at stores in Utah. The shirts weren't readily available online. Plus, the promotion was announced only a couple of days before the "International Night" in question.
Not having a marketing plan
Every person starting a company with expectations of success plans on marketing. But just throwing everything at the wall and hoping it sticks is not the best idea, especially early on. Every marketing scheme that fails is both time and money lost. That's not to say that some plans won't work, but those failures will be fewer and farther between with good planning.
There are plenty of types of marketing, email, social media, SEO, but not everything will work. This is part of understanding your audience. Doing the research to figure out what types of marketing connect most with your target audience is worth the time. There will be some testing
Bad "About Us" pages
The "about us" page is often the most visited page on an online company's website other than the homepage. Naturally, dropping the ball with a boring about us page can easily lose you customers.
Overstock.com did a pretty good job with their about us page. It's a little hard to find, but it is far from a one page, one paragraph thing with some basic information (like when the company was founded or whatnot). The page goes on at length about who they are, what they value, the history of the company, the charity work they've done, and awards the company has received.
It's a small detail, but with online companies, having a page where customers can get information about the company is very important.
Lack of investment in customer service
Companies can gain lifelong customers or lose them in droves over the quality of customer service. If all you have is an out-of-the-way page with an email address that gets checked once a week, that's really, really bad.
Sometimes, having a form that customers to fill out is going to be the most effective option in terms of having them get in contact with you. This form here (from Flip Flop Shops) is about as good as it will get, as it gives the company several ways to get back in contact.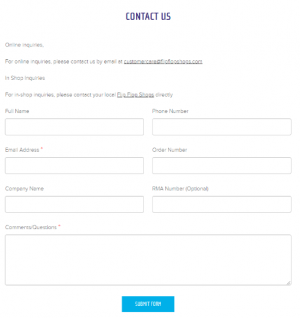 But the key is getting back quickly. If you have the resources available, an online chat feature is a huge boost as customers know they'll get a quick resolution to their question/problem.
This is even more imperative in dropshipping ecommerce businesses. You need to make sure that your dropshipping partner/provider takes care of the customers. If they don't, then try to find a better solution.
Poor SEO
Even when you've made your website and even if it aligns perfectly with your chosen niche and everything about it is perfect, a good SEO strategy is something that can't be overlooked.
If you start a sunglasses store, you want people who type into Google "where to buy good sunglasses" to see a link to your website on the first page. And there are multiple ways SEO can burn you.
First off, you might just end up on the second or third page of your ideal customer's search results. The other way is that your website won't even show up because the search engine doesn't think it applies to the person's search.
Research is key, and this is another place where knowing who your ideal customer is comes in handy. You need to find out what keywords work so that people looking specifically for your style of product find it. Test out different keywords, see what competitors are doing and find out how best to get to the top.
That sums its up. What hurdles have you faced when you started your own ecommerce business? Let's talk in the comments below!