After the top bloggers to follow and the top online marketing influencers tips, we decided to continue our "top series" with the top 10 social media tools we recommend. See what tools we suggest to analyze your Google + data, track your links and much more!
Buffer
I'll start this list with Buffer, a personal favorite of mine. Buffer is an automation tool which allows you to share anything you like through their platform. Posts can be scheduled days ahead and will be sent at the interval you defined. I like that I can easily top up my dashboard with content and Buffer is taking care of the rest. Custom time is available and lets you choose preferred time zones, which is great – especially when you're working on different time zones, like we do at DOZ.com (PST and GMT+1).

Pros

: Buffer offers a very neat platform and lets you see how your posts are doing through their analytics feature.

Cons

: What would made Buffer even more awesome, would be the ability to schedule recurring posts to be sent off every week at a defined time.
Bitly
Bitly is much more than a simple link shortening service as it is great to use with social media. With Bitly, you can create bitlinks to save some space and avoid the typical 50+ character-long URLs. These bitlinks not only allow you to bookmark your favorite content but they can also easily be shared and tracked. With Bitly's stats dashboard, you know when your link has been clicked, on what platform it has been shared as well as the geographical distribution of clicks.
Pros

: Being able to see in real time who is clicking your links, from what country and from what referrer.

Cons

: It seems like sometimes Bitly has trouble recognizing where the links have been clicked from and shows a lot of unknown referrers.

Hootsuite
Hootsuite is a multi-function platform where you can add your social media accounts, RSS feeds, and much more. With Hootsuite you can: schedule and publish your content across different channels, monitor keywords and queries, and track your activity across multiple social networks.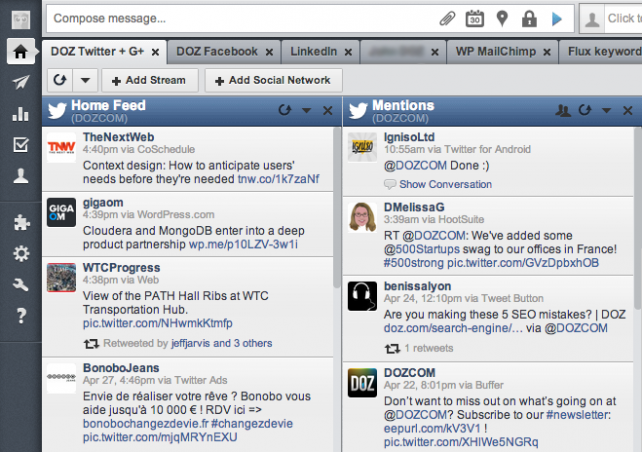 Pros

: I like that with Hootsuite I can monitor DOZ's brand as well as monitoring targeted expressions at the same time, on the same dashboard.

Cons

: Hootsuite is a great marketing tool but sharing content is not as easy as other platforms. Pictures preview and link shortening are especially bad: the forced owl.ly shortened URLs and links instead of pictures are not convenient.
Facebook's Power Editor
Did you know there is a very complete tool on Facebook that helps you publish content on your page? You can access Power Editor through the Ad Manager. So what does it do? With Power Editor you can schedule and customize your content: add a CTA button (Learn more, Sign Up, Download, etc.), choose who gets to see your post (location, language), create an offer, and manage your Facebook ads.
Pros

: Power Editor is the most powerful way to target your ideal audience on Facebook.

Cons

: It's a bit tricky at first to get your hands on Power Editor and understand you actually have to 'Download'/'Upload' your content.
SumAll
SumAll is a simple dashboard bringing all your social media data in one place. After easily linking your accounts, give SumAll a little time to build up the magic. You'll be notified when your dashboard is ready – and the result is stunning. The data displayed is social media information you already have access to (through Facebook Insights for example). Being able to visually see all your data in one single place is a great way to understand how your online strategy is doing, measure and have access to the most relevant KPIs.
Pros

: Being able to compare all your social media data on a single graph.

Cons

: For Twitter, SumAll is adding up the number of @mentions but not the number of Favorites – which you have to count by hand.
Tweetdeck
Tweetdeck is a great tool to manage your Twitter accounts. With this social media tool, you can add several columns such as your timelines, your notifications, add a 'What's trending?' tab, etc. You can do this for all your accounts and keep an eye on your different communities. There's also a great feature coming with Tweetdeck: you can create your own custom timelines introduced by Twitter a few month ago.
Pros

: If you're a community manager and have the chance to work with an extra screen, make sure you keep Tweetdeck opened so you can keep an eye and engage with your community!

Cons

: Tweetdeck will choose the default Twitter account you set up to create custom timelines.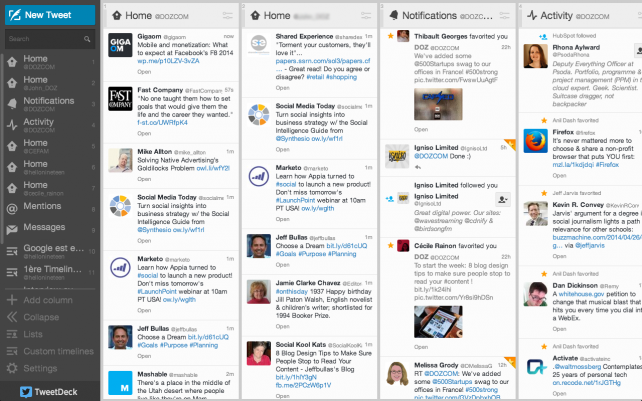 Mention
For the next tool of this list, here's a special mention to… Mention, the French brand monitoring startup. We've all used Google Alerts at some point, and it is a great tool to monitor keywords and expressions. But in the world of keywords monitoring, Mention is definitely number 1. Mention is easy to set up: add keywords, expressions, words to exclude, etc. You can also choose the languages you're monitoring, and add many filters and sources, such as social media, web, pictures, RSS feeds, etc.
Pros

: It is really easy to set up alerts and add relevant filters. You can also work in team to monitor your brand!

Cons

: The free plan is limited by a quota. If you're monitoring a trendy keyword, you won't be able to make it through the month.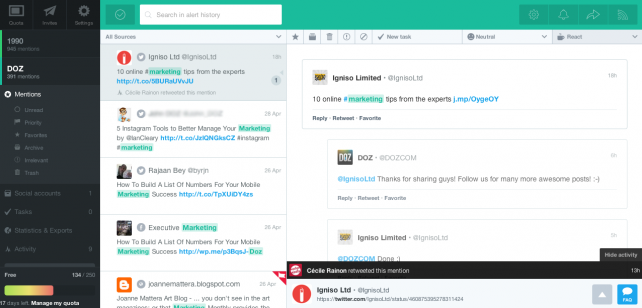 TweetBinder
I discovered TweetBinder after the live-tweet of a worldwide treasure hunt: I was looking for the number of times the operation's official hashtag had been tweeted. TweetBinder helps you analyze, classify and report hashtags and expressions on Twitter. It is very useful when you're looking for tangible metrics.
Pros

: TweetBinder's reports are very complete and they're offering a great dashboard.

Cons

: It is a bit tricky to choose a custom date range for search and apparently, TweetBinder is not searching keywords over 6 days… Add "since:YYYY-MM-DD until:YYYY-MM-DD" to your  search query!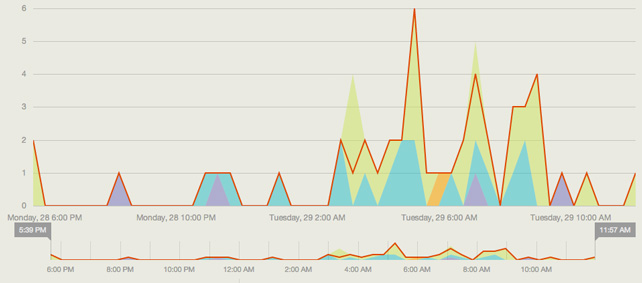 Pocket
There are many 'read-it-later' apps out there, such as Readability and Instapaper. What makes Pocket my favorite is how easy it is to save content thanks to its integration to many platforms. Whether I am browsing the Internet on my computer looking for content to share on social media, or scrolling through Twitter on my phone, saving content is just a click away.
Pros

: Pocket is really simple to use, that's a plus.

Cons

: If you want to add a RSS feed to Pocket, consider a third party app such as IFTTT.
All My + Statistics
Measuring and analyzing a Google + page data is no easy task. Apart from All My + Statistics, there aren't many free tools out there specialized in Google + data. Lucky for you, there is All My + Statistics. With this free tool, you can see in one place the number of posts you shared, the +1's, comments and reshares you got. All My + Statistics also shows your most popular posts and actions on communities.
Pros

: You do not need to login with your Google + page to access your statistics.

Cons

: All My + Statistics could benefit from a redesign…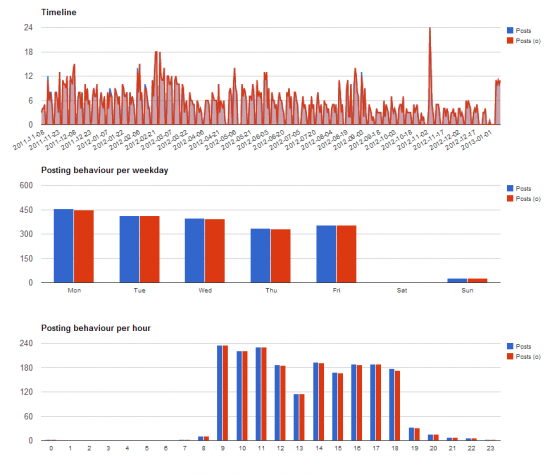 Are there any awesome social media tools you'd like to share with our readers? Feel free to add you suggestions in the comment section below!
Get our eBook: 10 Tools to Power Up Your Social Media Strategy
[freebiesub title="10 Tools to Power Up Your Social Media Strategy" download="http://bit.ly/doz-socialmediatools"]