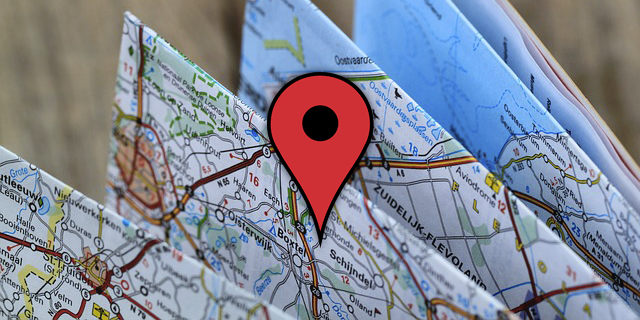 Jessica Smith is the Editorial Executive of Postific, a free social media management and marketing platform created to help businesses increase social engagement and reach more customers. Learn more about Jessica by following her on Twitter and on Google.
Effective SEO (Search Engine Optimization) involves getting your website on top of the search engine results. Over the years, a lot of changes have been implemented that affect Search Engine Optimization and experts have to cope with these by coming up with strategies that adhere with algorithms, while at the same time still managing to drive results. One of the most effective strategies that increase the potential of a business to generate leads and generate profit is by way of local search marketing.
Local search marketing is an effective approach that targets the local market. There is a wide variety of tactics that can bring improvements on a website's online visibility and you cannot afford to miss out on some important techniques as it can mean losing the chance to do business with people who actually searched for a product or service within your geographical boundaries. Local search is very crucial as it connects you with potential buyers within your area. There are already a variety of ways for consumers to access websites especially with the rise of mobile devices. You can use this to emerge successful in terms of local marketing but only as long as you will keep in mind some of the most important guidelines on local search marketing. Local search marketing is not as complicated as you think it is, but to achieve your objectives there are practices that you cannot afford to overlook.
Give your local address ample exposure on your website
Putting your actual address on at least two pages of your website is a practical thing to do. Prospective clients within your geographic location look for businesses that are within their area and you can help them by making sure that your address will be easily located on your website. Including footer or a sitemap is one of the options to target your local market.
Build links with local websites
Linking from local websites can give your business a lot of great benefits. It allows you to connect with other websites that are frequented by your local audience. This will give your business added exposure and even bring in leads to your site even when they used a different search term.
Submit your website to high-quality directories
Not all directories can bring advantages to your website so you should know how to choose what's good, decent and relevant. Ideally, look for established directories because usually, they already have their own set of followers that you can also connect with. Submit your website to directories and make sure to include important details including your location, phone number, website and even business description to ensure that you will not miss the chance of connecting with potential clients.
Put your business on Google locations and maps
Make your website visible on Google locations and maps. More and more website users are engaging into the practice of using Google maps. To ensure that clients in search of your products and services will find you, put your business where your local clients are searching. It may take a few days to get your website listed as there is a confirmation process, but it is worth taking the time and effort to do so.
Use local keywords
The local keywords that you should use have to be roughly 1/6th of your website pages. Take note that it is all just a matter of perspective. You also need to remember that "more pages" means that you are going to have more local pages that can mention your local keywords. On the other hand, "lesser pages" means that you do not have to go really heavy on the location based keywords within your site.
Take advantage of social media
As the years evolved, social media and Internet marketing became two interconnected approaches and you can utilize them to make sure that you will be able to create connections with people who are relevant to your niche as well as those who talk about your business. Interaction can be a very useful approach to promote your business to the people that matter. Social media tools also play a crucial part on local marketing. A social media management and marketing platform will ensure that you will be informed of any mention of your website and can make the dissemination of content across social networks less straining than it normally is. Social media can make your business a familiar sight within your community and even gives you a decent amount of exposure among people who are interested in what you are offering.
The worldwide web offers vast options for consumers but you can claim your space in your industry if you will start targeting your local market. There are many ways to improve your visibility on local searches and by putting the above mentioned guidelines into practice, it will be easier to generate leads, leverage revenue and emerge successful within the geographical boundaries that you have chosen.