Word of Mouth = Influence Marketing
We developed this infographic to show how important is becoming the word of mouth element of any online marketing strategy. A new approach called Influence Marketing is trying to establish itself as a real strategy on the Social Web.
Wikipedia says  :
"Influence Marketing is a form of marketing that has emerged from a variety of recent practices and studies, in which focus is placed on specific key individuals (or types of individual) rather than the target market as a whole. It identifies the individuals that have influence over potential buyers, and orients marketing activities around these influencers".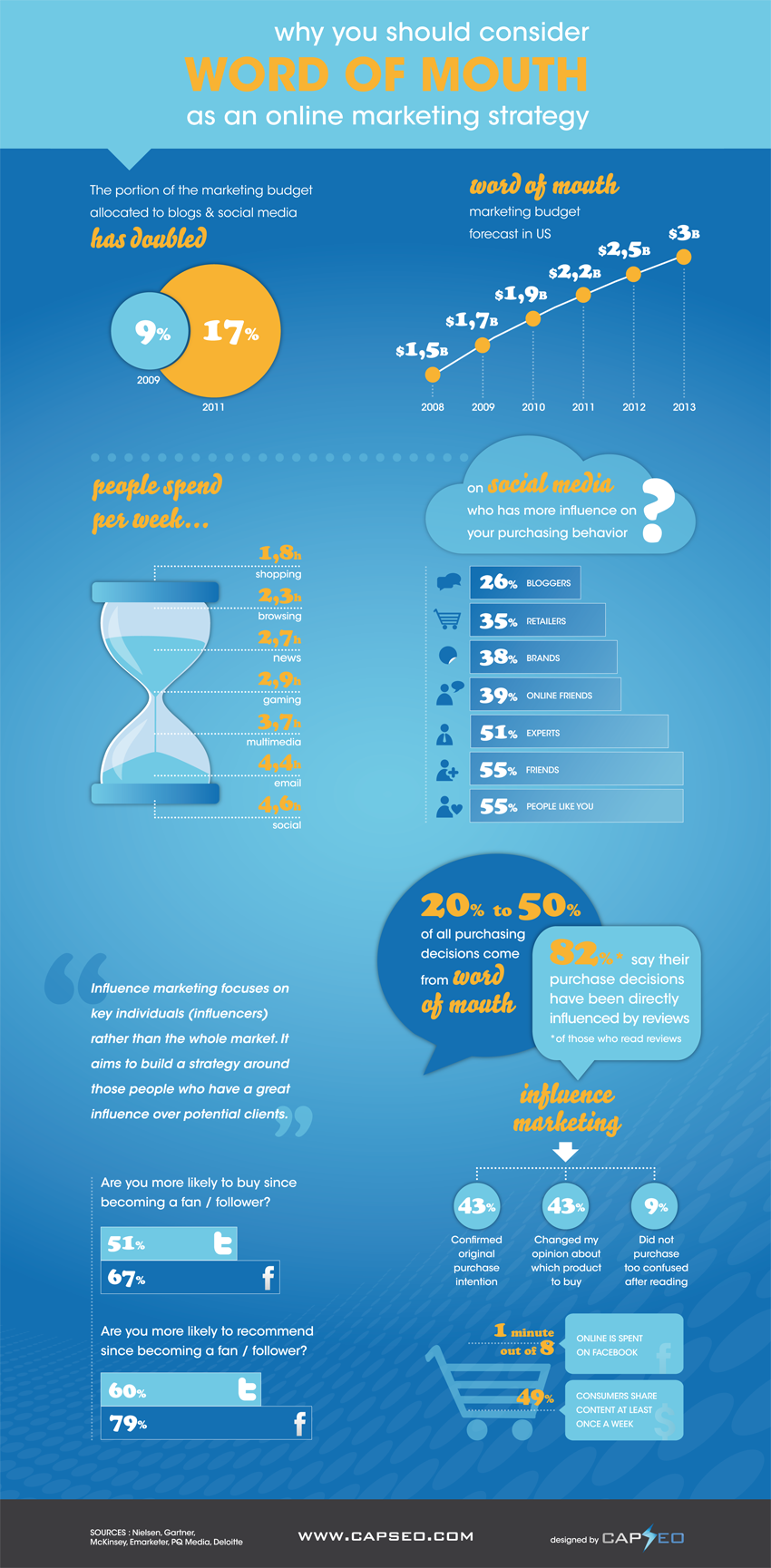 It's interesting to have a look at :
How much time people spend on Social Media
How much companies are spending for Word of Mouth marketing
Who are the influencers and who get influenced…
Are you going to consider it? How have you implemented word of mouth advertising into your digitalmarketing strategy?
Let us know in comments below or on Twitter!