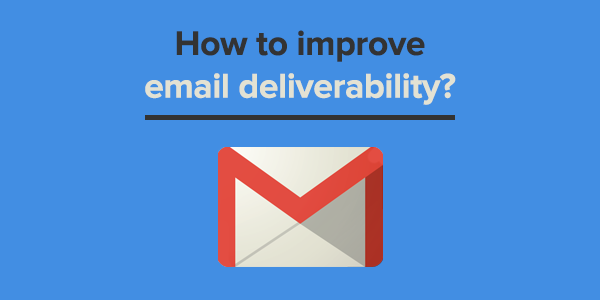 Emailing is still one of the best online marketing tool. Many softwares and online platforms allow you to send personalized newsletters with many great features. Here are some tips to make the most of emailing and improve your email deliverability.
Take in account Gmail's tabbed inbox
We can not deal with email deliverability without talking about Gmail's tabbed inbox. Gmail is the most used webmail client, therefore it's essential to take in account its evolution.
Gmail integrated this new tabbed inbox to improve mail organization. Your email marketing campaigns are now sent to this Promotion tab. With this organization change, this tabbed inbox slightly decreased open rates because email users receive more emails in their Promotion tab that they do in their spam folder. To make sure your audience don't miss your emails, encourage them to move emails to the Primary tab, since the Promotion tab is still associated to spam even if it's not.
You also should take in account that email marketing is changing. Email users are now accessing  their inbox thanks to new devices, such as their mobile phone.
How to avoid spam filters?
Spam filters are the worst enemy of email deliverability. More than seeing your emails disappear in the spam folder, spam filters can also affect your reputation. Here are the 3 best practices to avoid spam filters and to keep a good reputation:
Use a double opt in to ensure that only real subscribers make the list (make them signing up and confirming subscription).
Make sure to remove from your list users those who submitted complaint.
Avoid writing sentences such as: mortgage pitch, trigger words, urgent message, promising money back or sort of a breakthrough.
Tools and practices to improve deliverability
To improve your email deliverability, use an email marketing platform such as Mailchimp, instead of an usual email platform. You will have the benefit of tools like the anti-spam feature to help you bypass filters. You can also apply to be whitelisted to make sure your emails end up in your target's mailbox. To make sure your emails will not go to the spam folder, you can use a spam checker.
Pay attention to content of your email:
Take your time coding to build the most attractive emailing campaign
Be creative with your subject lines, it has to be engaging for your audience
And don't forget to insert CTA buttons to improve your conversion rate
Here is an infographic by WhoIsHostingThis with great tips and metrics to improve your email deliverability.