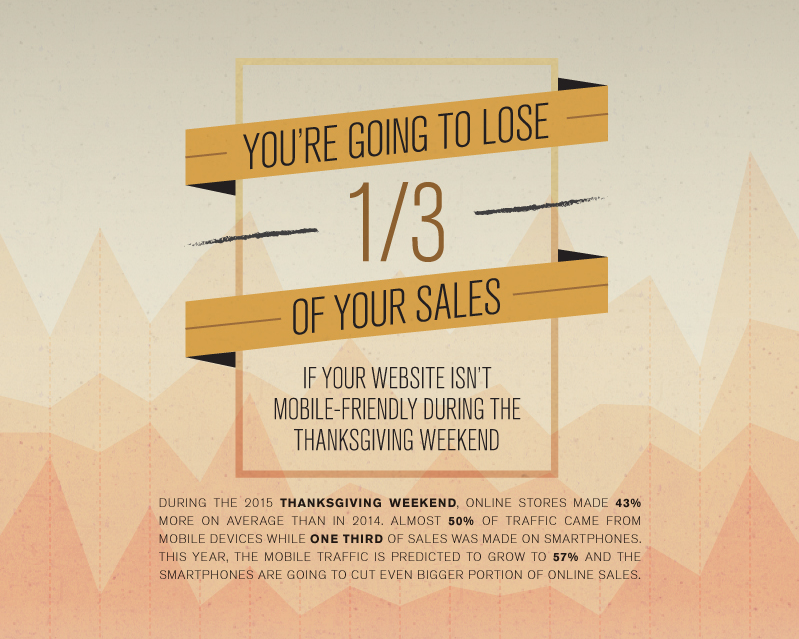 ---
This is an article by Colin Cieloha. He is an American author and content marketer. He writes about everything that will draw his attention with a general focus on the trends in the tech world. When he is not writing he is spending his time traveling the globe and snowboarding. You can follow him on his Twitter at @ColinCieloha or on LinkedIn.
---
Mobile Commerce Will Be Huge This Thanksgiving
If you're an online retail business owner and you still haven't jumped on the bandwagon of mobile optimization, now is the time to do it. Thanksgiving is only a few weeks away and you know what that means, the two busiest shopping days of the year are approaching. Black Friday and Cyber Monday will soon jumpstart the holiday shopping season and if you're looking to catch up with the latest online shopping trends, then mobile commerce is the way to go. There is a reason why the biggest online retailers have been working tirelessly to optimize their e-stores for mobile by adding more personalized content, introducing user-friendly interfaces and simplifying the checkout process. They know that the trend of mobile commerce has not only been all the rage this year, but will most likely continue grow in the years to come.
As of last year there has been an increase in Internet searches around the globe made on mobiles rather than on desktop computers. People are crazy for all things mobile and online shoppers in particular prefer using their small handy devices to browse for products and compare prices on the go, rather than sitting at a computer for hours on end. So, what better time to optimize your online store for mobile than just in time for the biggest shopping day of the year? In 2015, over 70% of Walmart shoppers used their mobile devices to search for deals and discounts and the website had 4.15 million visitors on Black Friday alone!
If you want to find out more about the phenomenon that is mobile commerce, take a look at this cool infographic below and learn all about why you should optimize your online business for mobile before Black Friday and Cyber Monday kick off this year's holiday shopping season.
powered by Skilled.co