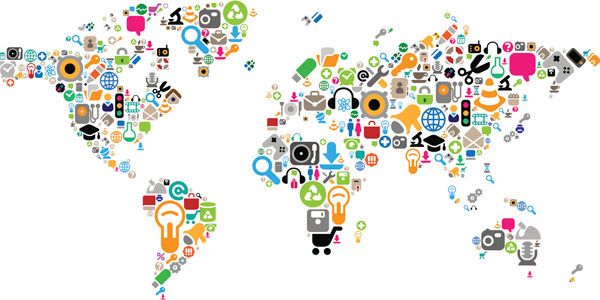 A large world sport event such as the World Cup offers real online marketing opportunities to brands. However, before starting an online marketing campaign in a foreign country, brands have to understand the digital opportunities over there and adapt their strategy.
How to do online marketing around the world?
We already talked about newsjacking and real-time marketing in our latest articles. Both these trends have been widely used by brands for the last 2 weeks. Thanks to the Fifa World Cup of 2014, brands have great ideas to communicate and get more visibility.
This World Cup is the sport event with the highest audience ever. Everyone is connected to this event in each country. This makes a real opportunity for brands and marketers.
To identify the best way to start a campaign in a foreign country, brands have to ask themselves 5 questions to adapt their online marketing strategy:
To what extent internet is used in the target country?
How people access the web?
What is the most used social media?
What kind of ads have the best impact?
What kind of contents are the most used?
Here is an infographic by Marketo that gives you all the metrics which will help you understand the digital opportunities around the world.