Your new blog has been online for few months now, and you still have difficulties to find it on Google' SERPs? You might have forgotten to set up few basics. Here are 3 basic and efficient tips to implement for your website's optimization.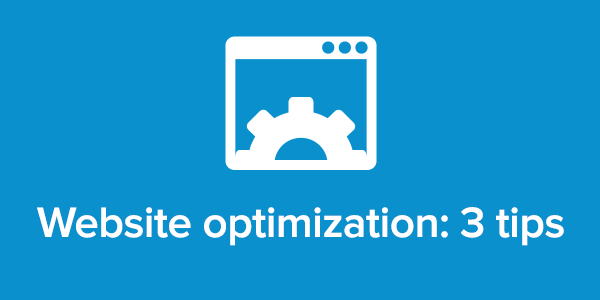 Website optimization: adjust your tags
First things first, optimization: you have to look at your blog's tags. Focus your work on title, description, and alt tags using your keywords. Don't forget to respect the right number of characters as it is essential to get your website more visibility and improve your blog's optimization. You can also fill your keywords tags, but they are less and less taken into account by Google robots and algorithm.
>> Get some help with the best practices to optimize your tags.
Make sure your blog is indexed
Your pages have to be well indexed in order for your audience to find them easily. To make sure your site is indexed on Google, you can use the following query in your search engine: site:"name of your blog". With this little trick, you will find the  number of pages indexed.
You can also find this figure on your Google Webmaster Tools account. Thanks to this tool, you will also be able to know how many errors your site is generating. This will allow you to fix these dangerous 404 and 500 errors.
Pay attention to UX
Surfing your blog has to be easy and intuitive for your audience. You have to add feedback information so your readers always know on what page they are (which category, subcategory, home page, etc.). To facilitate their browsing, add an internal search bar and differ clicked-links from not clicked-links (by using different colors).
If you don't know clearly what UX is check out this infographic by Homestead. It will give you more details about this notion of UX. Hint: UX stands for user experience 😉