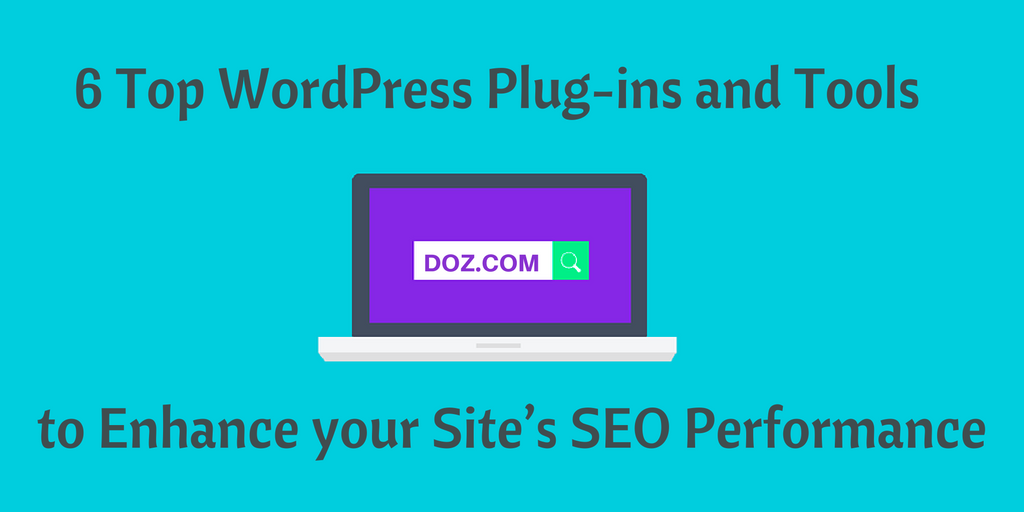 ---
This is an article by Selina Jenkins. She is a web content writer and SEO specialist at SEOAdvise.com, who posted many informative articles at the tech forums and blogs to assist the professionals to get updated about the latest happening in this industry. Feel free to follow her on Twitter, and LinkedIn.
---
WordPress is now the most trusted CMS to build all sorts of websites, and there are thousands of new WordPress sites getting into hosting on a daily basis. People make websites for various purposes including information sharing, e-commerce, service portals, and online administration etc.
Whatever the purpose is, if you are planning for a promotional portal for your business, it is essential to bring in organic traffic to your site in order to become popular or to get more revenue. This is one reason why entrepreneurs and web site owners aggressively implement SEO to help improve the performance, visibility, and acceptance of websites.
When it comes to WordPress sites, there are 6 best SEO plug-ins and tools to use. These tools can help enhance your search engine rankings.
By default, Google is the biggest and mightiest search engine, and who else can give you a better insight and guidance on what people used to search for? If you run business in any specific industry, Google Keyword Planner can help you in to get the best search keywords matching to your niche.
Researching on the most relevant keywords based on consumer behavior is the primary thing you need to do on planning for SEO. More importantly, it is also ideal to know the local search keywords if you run a regional business. All such keyword research can be done with the help of this one-stop tool with optimum accuracy.
Google Keyword Planner is a free tool and anyone can use it. This tool is devised in such a way that it can accurately show online marketers the most useful set of keywords, which they can bid on to devise perfect advertising campaigns. The tool can also offer you statistics including number of results, estimate of the search volume, and the level of difficulty etc.
Yoast is one of the top downloaded plug-ins for WordPress. This is now regarded as a comprehensive solution for all on-site SEO needs of WordPress sites. The developers can easily use this tool to add adequate SEO title, meta description, meta keywords, and other SEO essentials to each pages and posts of your WordPress site.
Yoast can also help to write highly SEO-friendly custom titles for the primary site, category, archives, tag pages etc. It can also add Sitemaps, Twitter Cards, Open Graph meta data and can instantly ping the major search engines each time when you update your site.
Keyword Tool is another top WordPress tool, which is freely downloadable to help in keyword research. You can simply enter some random keywords and the tool will help generate the best keyword ideas based on your preferences. The keyword suggestions are fetched from the auto suggest feature of Google.
Keyword research using KeyworldTool.io can give you plenty of information through Google's autocomplete feature. You may know how often the specific keywords are used for searches. You can also get the keywords ranked on the basis of their frequency of search. Unlike many other such tools, KeywordTool.io is fast and free for use by anyone.
Most of the WordPress developers as well as SEOAdvise.com SEO experts find KeywordTool.io as the most flexible tool to optimize content for WordPress sites. You can also get keyword suggestions for Bing, YouTube, and App Store by using the same tool.
This is another free tool developed by Moz, which helps the WordPress site owners who are keen on SEO to research on backlinks, find out more link-building opportunities, and also identify damaging links (if any). It can also be used to check data from any random domain name.
The tool can show you who are linking to the particular domain you search for and the anchor texts used. Even though the tool is free, it has some restrictions in terms of page research daily limits. There is premium version of Moz Pro, which can unleash its fullest power and also give you access to more SEO tools.
There is also an advanced report feature, which can offer you with a comprehensive report with links up to hundred thousand. SEO experts, bloggers, business owners, and marketers can make the best use of this tool to enhance the site and page rankings. If you are seriously into SEO, it is advised to subscribe to Moz Pro premium to enjoy the fullest power of this tool.
SEMRush is another expert tool used by the WordPress pros to do effective analytics and gain some real insights based on their competitor performance to enhance their SEO performance. The major advantages of using SEMRush tool are:
You get an insight about the organic keywords to rank for
Places from where you need to get quality back links.
Better understanding the advertising strategies of your competitors etc.
SEMRush has about 46,000,000 domains and 120,000,000 keywords in its database. This is a paid subscription tool, which can provide enormous amount of data for which it is now used successfully by thousands of top SEO professionals across the globe.
If you don't want to share your site's authority when you establish a link with an external site, you can download Rel NoFollow Checkbox plug-in to get this advantage. However, in some cases, you may have to give a dofollow link with some truly helpful sites.
When search engine spider crawls your content and sees the nofollow on your link, it will stop following that link to the new site. The popularity score of the link also won't be counted in search engines, and it also will not include link text in the keyword-based relevancy score. With the nofollow checkbox on, the search engines will not penalize your page for any adverse links.
Other plug-ins for SEO include LinkPatrol, SEOquake etc. For better SEO performance, you need to ensure the site speed and quality content. Remember, that SEO is not a one-time effort, but you need to persistently practice it based on the changing scenarios in order to stay on top in the highly competitive online marketplace.