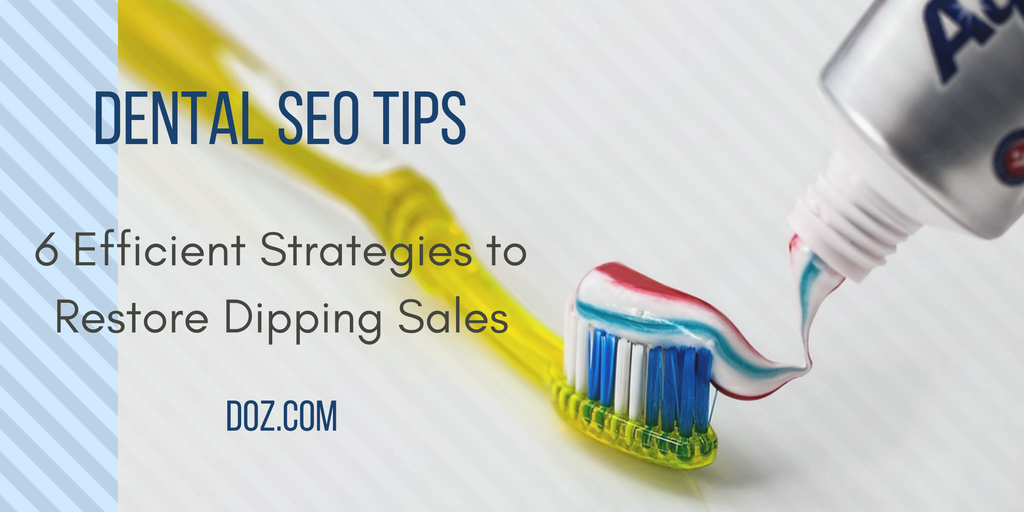 ---
Isabella Rossellini is a known name among business experts who take a keen interest in social marketing campaigns for dentists and dental clinics. She leads a team of brilliant marketers who offer guidance on why dental SEO is important, while giving the best SEO services.
---
In this economy, either your business goes bankrupt or your business lives long enough to see you become a millionaire. If you are waiting for this economic drought to pass you by, then you are just waiting for your ship to sink. Yes, it is the easiest thing to do, but not the smartest.
If you are standing at the crossroads, trying to wonder which way to go with an empty pocket and dismal sales figures, we can point you in the right direction. There are quite a few things you can do without spending another dime to restore the health of your business. Here are six things you can definitely try.
Audit your time
Marketing is not a one-time thing, and all successful entrepreneurs have figured that out by now. The same applies to dentists as well. So tracking your time is the first thing you can do if you see your earnings dip. Make a note of the time that is spent routinely during office hours, time dedicated to conferences and in-house meetings. Evaluate the time spent in devising marketing strategies and try to divert more time into making new strategies. Every company, even if it is a chain of dental clinics, should have a decided amount of time allotted for client relationship activities.
Establish a personal relationship with your clients
This is easier said than done. Establishing a more than business relationship with your clients takes quite a bit of dedication and time. Buying capacity is not a constant for your clients, and sometimes they need a little egging to spend on the new care products and/or services you are offering. Start out with updating your client database at regular intervals. Make a note of birthdays, anniversaries and special occasions. Sign up with a professional mailing system that supports customer database integration. This will allow your company to send out birthday cards, anniversary wishes, special offers and discounts on festive seasons to your dedicated buyers without fail. It may sound like a lot to take on, but think of it as an investment rather than a new project. A little effort on the customer relations front pays off jubilantly in the later years.
Revisit your SEO
If you are experiencing fewer sales due to less website traffic, your SEO strategies may be at fault. You may not need to revamp your entire SEO, but making a few changes might make a lot of difference. It is time for you to stop wondering why dental SEO is important, and take a closer look at your SEO settings and your online marketing strategies before your sales hit rock bottom. There is no one-perfect-setting for achieving the best search engine optimization.
What may work for your leading competitor may not even make the cut for you. Firstly, you need to get yourself a competent tracking and analysis tool for your website. Most of these tools can give you the exact figures for your website traffic, paying customers and conversion rates. A few of the stellar tools are also capable of suggesting changes that may work for your website to boost traffic. Secondly, check the content. You can use a SEO tool for this purpose. A good SEO tool will give you new keyword ideas and will also tell you the effectiveness of your current "focus keyword". Thirdly, check if your keywords are a part of page titles, page URLs and meta descriptions. The correct inclusion of your keywords make all the difference as far as search engine optimization is concerned. Lastly, do not forget to stay trendy and make your content relevant to your current clients. Give your clients something they can relate to.
Check out your social media advertising options
Social advertising is of course the most effective of all marketing strategies at any stage of your business venture. You may have done this once already, but as we said before, marketing is not a onetime thing. You need to keep visiting and revisiting your digital and social marketing plans to make the best of all opportunities. Your dipping sales are trying to tell you that it is time for you to take the social media advertising stint more seriously. The best way to step up your sales game is to turn to all possible social networking sites including but not limited to Facebook, Instagram, Twitter, Pinterest and Snapchat for reaching out to a greater audience. There might be a whole bunch of potential clients looking for the services you provide on their social network feed. You can even try paid social ads to carry your name forward to audiences who did not know of your existence up until now!
Monitoring online conversations always pays off
Social conversations are one way to sneak into people's daily lives. The buzz is the best way to boost your sales without even lifting a finger. But be extremely cautious, social conversations can make or break a brand. The power of voices can carry your name forward to millions, but negative reviews can dampen your sales ever further. So invest in reliable reputation alert tools like Social Mention, Hootsuite and Google Alerts to monitor what is being said about you and your brand. Using one of these tools enables you to listen in on conversations, monitor the content and reply effectively whenever and wherever it is required.
Devising a thought leadership program
As a reward of effective time auditing, you will be left with time that can be invested in creating a thought leadership program. This simply means a way to revamp your brand reputation in the press and among the customers. Put on your thinking caps and find out effective ways to elevate your brand image. The easiest way is to organize CSR campaigns and events that will get your brand name a positive image among your targeted audience.
So, when your sales are dipping and the budget looks grim, don't just sit in a corner and sulk. Go on out there and meet the challenge head-on with these few strategies to restore the health of your business.