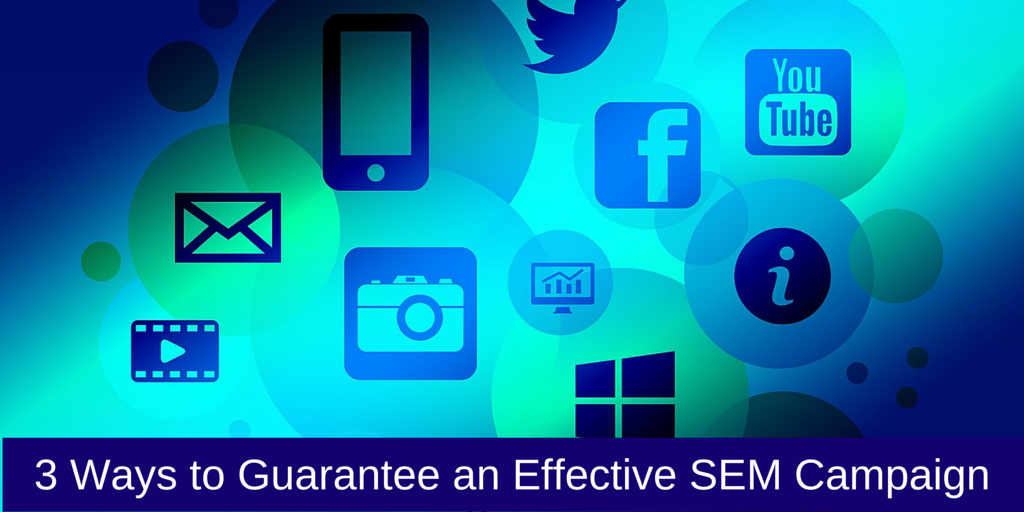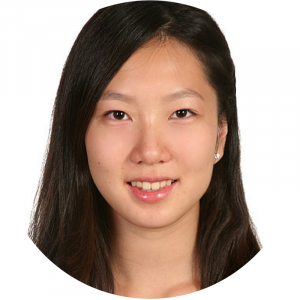 Sirun Wang is a growth hacker at Dolead, a French start-up that specializes in Google Adwords and Bing Ads campaign optimization. Learn more about how Dolead makes SEM effortless for more than 500 enterprises in 52 countries by visiting its website and following them on Twitter.
As complicated as SEM (search engine marketing) might sound, its ultimate objective is simply maximizing a company's appearance on search result pages, which in turn increases traffic on the company's website. That being said, the mechanism behind the advertising system of major search engines overwhelms many advertisers. To clear up this confusion, here are the 3 most important steps that together form the foundation of every successful SEM campaign.
Set Objectives
Although having an objective for your campaign might seem like an obvious start, many advertisers struggle to distinguish between practical objectives and unattainable goals. For example, increasing the website's traffic by 10% is a good objective, whereas always emerging at the top of a SERP is too ambitious. Therefore, it is important to set a specific and attainable objective before blindly throwing your SEM campaigns towards Google or another major search engine.
Don't know where to start? Try answering the following questions that will help you formulate a practical goal.
Who is your target audience?
We cannot stress this enough: know who you are writing for. Having a fundamental understanding of your audience is the cornerstone of a successful marketing campaign. For example, consider the age group, occupation, and socio-economic status of your customer. Is your product aimed at 20-year-old art students from New York City, or a housewife with 3 children and a family income of more than $150,000? A simple table or spreadsheet that includes the key demographic data would be useful to help get this straight.
What is the traffic of your website? What is the conversion rate?
The two most important criteria relevant to any SEM effort are website traffic and conversion rate. A simple equation explains this well enough:
Traffic * Conversion Rate * Average Value of Each Conversion = Revenue
It is important to know the current status of your website traffic and conversion rate as they indicate your company's marketing strengths and weaknesses. While high traffic means more visibility, higher conversion rate usually indicates more convincing content and happier customers. Based on your current situation, you can optimize your marketing campaign by either paying more for SEM or working harder to improve website content and design.
Last but not least, always keep your budget in mind. Many small businesses start advertising without having a concrete budget. This is very dangerous as the cost of search engine marketing accumulates faster than you might imagine. The best way to prevent cost overrun is to have a clear understanding of your financial situation and make a clear budget execution plan.
With answers to the three questions above, you should now have a better idea of your objective. Some good examples of these objectives are:
Increase website traffic by 20% and conversion rate by 10% with a budget of $3,000.
Achieve revenue growth of 10% by growing website traffic. Launch two new Google Adwords campaigns targeting college students.
Invest $1,000 on SEM. At the same time, improve user experience of the website to achieve higher conversion rate.
Choose the Right Keywords
It is no secret that the success of SEM falls heavily on the choice of keywords. While the majority of advertisers make the choice intuitively based on their products or services, only a few spend enough time on keywords selection and management. The selection process could be time consuming and tedious but with the help of SEO tools such as Google Keyword Planner, keyword management will be much less painful.
There are two additional steps you should add to your keyword research to ensure the best possible keyword selection:
Personalize your keyword research
Although finding a relevant keyword sounds pretty simple and intuitive, it is important to make sure that you cover these aspects during the research:
The relevance of the keywords
The search traffic statistics for the keywords
Alternative keywords
The number of campaigns using the same keywords.
If the information above seems difficult to find, use Google Keyword Planner to simplify the processor detect potential keywords automatically with Dolead's keyword generation tool.
Remember to add negative keywords
While finding the right keywords is important, negative keywords also play a crucial role in avoiding accidental exposure and thus minimizing PPC and maximizing ROI.
For example, if you are advertising for your Italian restaurant, which does not provide delivery, it might be a good idea to add "delivery" as a negative keyword so that you won't waste money on folks looking for an Italian food delivered at night.
To identify potential negative keywords, you can start by pulling out a list of negative keywords from Google. This way, you can reassure yourself that nobody looking for "torrent" or "porn" or "YouTube" will accidentally hit your ads. Next, you can use the Google Keyword Planner to explore user query data and decide which terms they use are irrelevant to your business. Again, Dolead's keyword generation tool will help you sort out negative keywords and under-performing keywords with just two clicks.
Use an Effective Bidding Strategy
After picking the right keywords, you can then move on to bids and the second major component of your campaign. Adopting a comprehensive bidding strategy is critical for staying competitive in the Adwords game. Here's how to ensure the maximum bang for your buck.
For Adwords newbies, the easiest and safest way to manage the CPC bids is the "maximize clicks" bidding. With this strategy, Google Adwords automatically adjusts your bids to get the most traffic. If you need more control over the cost, there is an option for setting a daily CPC bid limit. While it might result in fewer clicks or lower acquisition, it is still worth it if you want to avoid overrunning your budget.
For more experienced advertisers who have time to monitor and adjust their bidding strategies, "manual cost-per-click bidding" comes in handy. Manual bidding allows you to set your own bid for individual ad groups or keywords. If you need some more advice on how much to bid, Adwords has a feature called first page bid estimate, which can show you the estimate bid for your ad to be shown on the first page of search results. You can see this estimate by clicking "keywords"—"column"—"modify columns"—"attributes"— "est. first page bid".
However, these two methods each have their own flaws.
While automatic bidding seems effortless, it also prevents you from choosing to raise the bids on keywords that are essential to your company. Since the most effective way to improve your ad rank on search result pages is to increase the bid, this limitation could potentially undermine your exposure.
As well, while manual CPC bidding requires a good amount of time to analyze the performance and to optimize the strategy. It is also crucial to note that the first page bid estimate might not be an accurate estimate. Chances are that even though you have placed a high enough bid on the keywords according to Adwords' approximation, your campaign still fails to appear on the first page.
Caveats aside, an effective bidding strategy is always based on understanding your objectives, knowing your budget and checking performance constantly. If you do not have the expertise or time to manage the bidding by yourself, there are many tools and services out there to help you achieve your goals.
In short, the key to increase visibility and traffic is a combination of practical objectives, adequate keywords and strategic bidding. Making sure you work on these three crucial aspects will effectively boost the overall performance of your SEM campaigns.