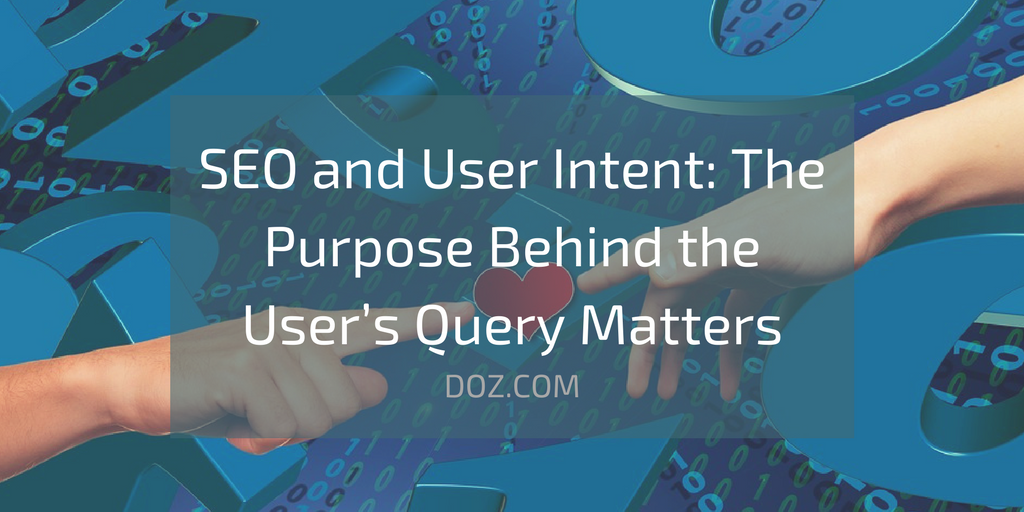 ---
This is an article by Rahul Ghundiyal. He is 4 years experienced person and CEO of RNG SEO. He loves his area of expertise and do work within his limits for helping small and medium businesses to increase traffic. Well Graduated Guy and looks to do good research while writing. He can be found on Linkedin.
---
SEO is all about satisfying search engines, and the primary goal of search engines is to cater to the needs of users, and return the most relevant and valuable search results. Search engines are relentless in their efforts to become increasingly human, and in order to do so they are rolling out ever more sophisticated algorithms.
Today, thanks to its algorithms (LSI, Hummingbird and RankBrain) Google is working towards understanding more than just the keywords that users type into the search bar. It wants to understand exactly what searchers are trying to find while typing them in. It follows then that SEO should focus on a user's search interests and goals.
What Is User Intent?
A user's search interests and goals are collectively called user intent. In simple words, it is what searchers want to find when they turn to search engines. And normally people turn to search when they:
Want to find answers to questions or learn more about a topic
Are seeking to complete actions, like buying, downloading, signing up or registering for something, or any other kind of transaction
Are looking for a particular website, a resource, a brand, etc.
You can call these "informational, transactional and navigational" types of user intent like Andrei Broder originally did in 2002, "know, do and go" types as Google calls them, or any other classification that includes 3 or 4 criteria. The meaning behind the definitions is basically the same.
Why Is User Intent Important?
Google is perfecting its algorithms at a breakneck pace, its efforts aimed at satisfying user intent in the best possible manner. Blindly attempting to rank keywords without grasping what searchers mean behind their queries may be a zero-sum game. High SERPs may be your strategy's ultimate goal, but what does the first position in search mean if the user does not find what they are looking for?
For example: A company that produces and sells chocolate drink mixes wants to rank for the word "chocolate." This might be not the best option because by typing in the word "chocolate," searchers most likely want to learn more about chocolate itself, find where to buy chocolate, or are looking for a place called "Chocolate."
Clearly, it would be better to opt for "buy chocolate drinks" or "buy chocolate drink mixes," to better match the intent of users who want to buy a chocolate drink mix product. By using more specific keywords, the company stands a better chance of satisfying searchers and attracting conversions.
How to Understand User Intent?
Brands should take a closer look at what they are offering to potential visitors, and think about what type of user intent their services, products or information best match. Simply put, brands should try walking in the searcher's shoes and ask, "How would I look for the items or information presented on my website?"
Among informational, transactional and navigational intent types, decide which one you wish to target. By defining the intent type of your users, you increase your chances of directly connecting with your target audience. Google Analytics is here to help you.
Each query typed into a search bar on Google is actually a question and users are looking for answers:
"Pizza near me" = "Where can I buy pizza? I'm hungry!" – Navigational intent
"Pizza recipe" = "How do I cook pizza? I want to make one myself." – Informational intent
"Pizza delivery" = "Where can I order a pizza?" – Transactional intent.
Make sure that your website gives users the ability to complete certain actions, while your content provides the information they are looking for, based on questions they asked in search.
Remember this rule of thumb: the broader a search term is, the more informational intent it reflects. The most specific search queries are used by searchers with transactional intent.
UI and UX
Understanding the intent of your users and satisfying it is essential, but do not forget about the best practices of user experience. Understanding what searchers mean and offering them what they want is as important as convincing them to use your website and buy from you.
Remember, you are not the only site out there and competitors do not rest, therefore:
Your website has to load fast
Navigation must be easy and clear-cut
Responsiveness is no longer optional
Bottom Line
Having a great idea for a new product is useless unless you understand your potential buyers and are sure there will be a demand for it. Do not blindly create content and target random keywords without understanding what searchers want to find, and how your product will help solve their problems. Demonstrate that you care about the user's needs, and Google will reward you with higher ranking.