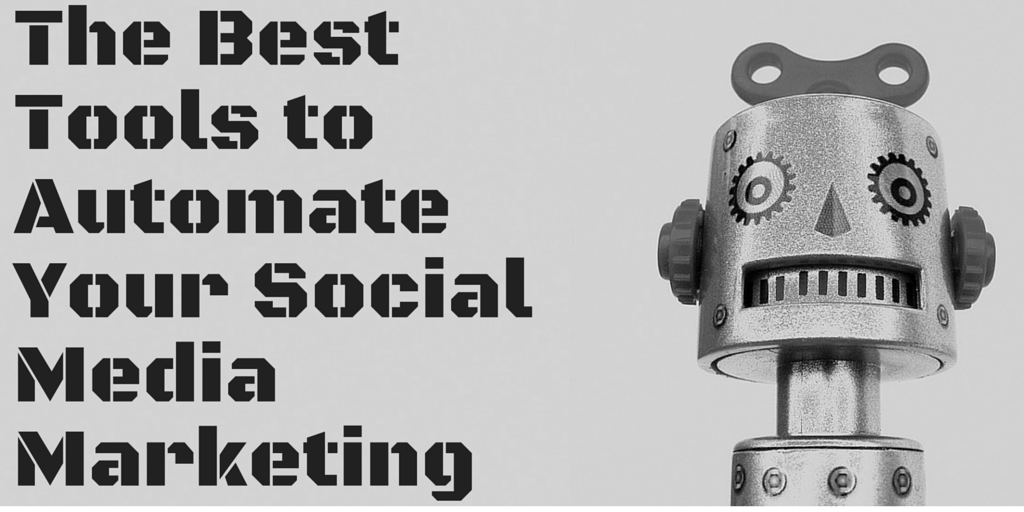 This is a guest post by Patrick Godknecht, a successful entrepreneur and business owner. He operates an online marketing agency, PDGWorldMarketing.com which serves professionals, entrepreneurs, corporations and businesses, no matter how big or small.
Managing one social media account can become tedious. Increase that number to five and you will quickly find yourself overwhelmed. Not only is there a lot to do, but most of it is pretty mundane and boring. Some businesses spend more than 40 hours a week on social media marketing. What are they doing with their time?
Posting content to several social media sites.
Gathering and tracking social media metrics.
Researching the best times to make posts.
Linking blog posts on multiple social media accounts.
A multi-million-dollar corporation might be able to afford an entire staff just for performing these mundane social media marketing tasks. But assuming those kinds of funds are not in your budget, what is the next best solution? The answer to this problem is automation.
So what tools are out there that can save you time by automating these repetitive tasks?
Automate Blog Sharing
If you hate wasting valuable time sharing every new blog post on each of your social media accounts, Dlvr.it may be just what you need. Dlvr.it will constantly monitor any news feed or a website that has RSS enabled. Whenever there is a new post, it will automatically share that content with selected social media sites.
You are in complete control of the source and the destination of the content. Just enable RSS on your blog site if it is not already, label it as a source with Dlvr.it and then input the account information for the social media sites where it will be shared.
Dlvr.it is most often used for blog posts, but it can also be used to share pictures, articles, or links as long as they come into the RSS or news feed. It can also add relevant hashtags to your posts and create custom short links as well.
The amount of time Dlvr.it will save you increases with the frequency of your blog updates and the number of social media accounts you have. If you post on your blog every day and you have ten different social media accounts, then Dlvr.it is going to save you a substantial amount of time.
Schedule and Automate Posts
Buffer has become pretty famous as a scheduling and automated posting tool for social media accounts. It is pretty simple to use. You just upload your content, connect the relevant accounts, and the schedule the time for content to be posted on those accounts. You can load the queue with quite a bit of content and choose when it goes live. However, content is deleted from the queue once it has been posted.
Buffer has recently seen some competition from a similar app called Edgar. Edgar is marketed as a scheduling queue that refills itself. The main difference is that Edgar does not delete content once it has been posted.
Since social media posts on Twitter have a short lifetime, you may like the idea of reusing old content to keep your queue active. Other people prefer constantly adding new content to the Buffer queue and sticking to a platform that has been around for longer. They both have their benefits and can both save you a lot of time.
A note of caution, however: you must be careful when it comes to automating posts. Certain posts, such as the personal or whimsical posts, are great to automate. Posts that engage customers or contain time-sensitive information could cause a problem if automated. There is a fine line between the mundane and the necessary.
Automate Tedious Research
Scheduling content to be posted automatically is not going to be nearly as helpful if you do not post it at the correct time. There is a time and place for everything including social media posts. Some existing statistics will definitely help you in this regard. For example, brand engagement on Twitter is usually much higher on the weekends.
That is helpful if you just want to know a general time to submit posts, but you can get even better statistics to help you post at the appropriate time by knowing when your followers are most active.
One way to do this is to create a spreadsheet and stare at Twitter 24 hours a day, 7 days a week, and then determine when they are most active.
Nobody wants to do that.
A better option is to use a tool that automates that process for you by monitoring your followers, gathering the data, and presenting it in a way that is easy to understand.
Tweriod does exactly this. Not only does it monitor the activity of your followers, but it also reviews their past posts, your own posts, and the posts of people you follow. It then lets you know exactly when is the best time for you to make posts. Once you get enough information back from Tweriod, you can input those times into Buffer or Edgar and schedule posts according to when they will get results.
Audiense (formerly known as SocialBro) is a similar tool that takes it a step further by gathering a vast amount of data that could be useful for social media marketing on Twitter. Audiense is a more capable marketing tool overall, but Tweriod is completely free.
Tweriod is enough if you just want to automate research to determine when to post, but if you need more in-depth analytics, then you should consider Audiense.
Multi-Function Tools
There are a couple of social media tools that really stand out because they can do it all. These tools are referred to as social media management tools because they can be used to manage multiple aspects of a social media marketing campaign.
They save you time by automatically gathering metrics and analytics, automatically posting to various social sites, automatically retweeting posts, automatically responding to posts, and plenty more. The two most well-known social media management tools are SocialOomph and Hootsuite.
They both offer relatively similar features. However, each excels in one area or another. Hootsuite can feed content to a great number of social media sites, including Google Plus and Mixi. SocialOomph has a greater array of analytics available to help your campaign. Whichever management suite you decide to use, one thing is for certain, it is going to save you a lot of time.
No More Mundane Work
Using these social media marketing tools can take you from 40 hours a week to under 10 hours a week on social media marketing if used properly. That is a lot of time it frees up that can then be used to create more valuable content or to work on other areas of marketing that require a human touch.