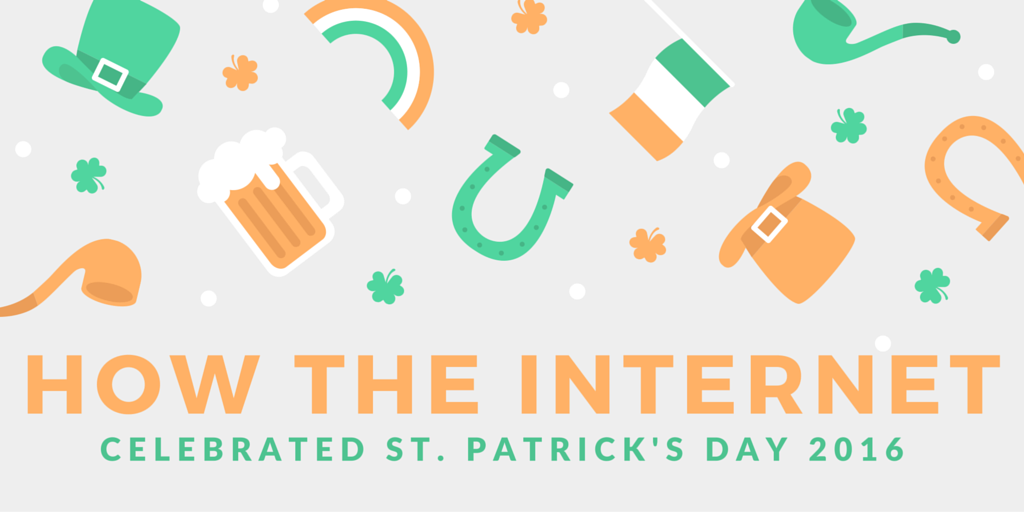 So another St. Patrick's Day is in the books and as the world wakes from its collective hangover we're taking a look back at some of the best, most creative, and humorous St. Patrick's Day digital marketing from across the week.
The World Goes Green
Global landmarks went green for St. Patrick's Day everywhere from the leaning tower of Pisa to the Great Wall of China and the Eiffel Tower. The landmarks made for spectacular images – check the video below.
Irish on Instagram
Some posts on Instagram played with the Irish leprechaun to hilarious effect.
https://www.instagram.com/p/BClW6E2QnUm/
https://www.instagram.com/p/BDCenizQndw/
The Green Social Network Goes Green for St. Patrick's Day
Vine is a great short video sharing network and Mashable made good use of the site yesterday to celebrate the Irish national holiday. Do turn up your speakers to enjoy the show!
https://vine.co/v/iwlFg2xtxnI
St. Patrick's Day Clickbait?
USA Today went with the listicle to bring in the traffic on St. Patrick's Day presenting their 8 Hottest Irishmen in Hollywood.
To save you reading their list was:
Liam Neeson
Jamie Dornan
Colin Farrell
Cillian Murphy
Michael Fassbender
Domhnall Gleeson
Aidan Gillen
Chris O'Dowd
Somehow Uncle O'Grimacey didn't make the list. Recount?
Buzzing the Big Day
Lifebuzz gathered together some great shots of St. Patrick's Day around the world including this shot by Jonathan Ernst of the fountain outside the White House.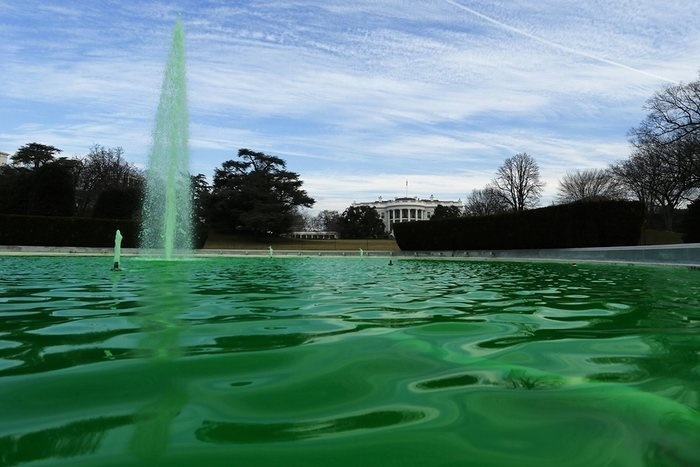 Nailed It.
The gang at Diply found a way to bring St. Patrick's Day to their audience by focusing on some amazing nail art. Check these out:
https://www.instagram.com/p/BC-LTVTG2A5/
https://www.instagram.com/p/BC92o0BsO53/
reddit Goes Green

Of course, you can't talk about how the internet does anything without heading over to reddit. Not only did the reddit team change up the site logo for the day, there was plenty of St. Patrick's Day content being bookmarked and shared by redditors around the world.
Among our favorites were this St. Patrick's Day email marketing campaign gone wrong: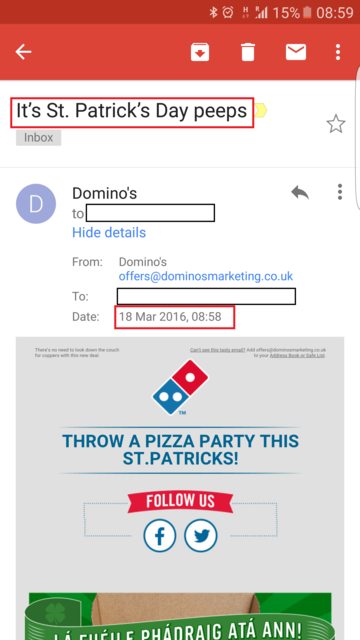 And this tweet – yes, it is actually real – a reddit user captured from the OECD: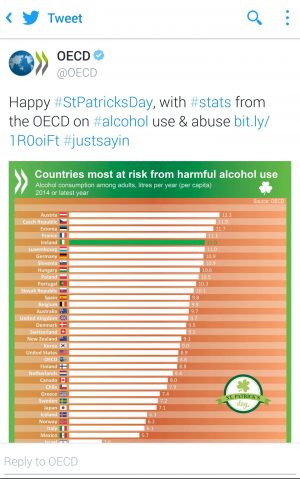 Who knows how many shots of Jameson Irish Whiskey the social media team at the OECD had had when they thought that tweet was good idea…
Wherever you spent your St. Patrick's Day, we hope it was a good one.