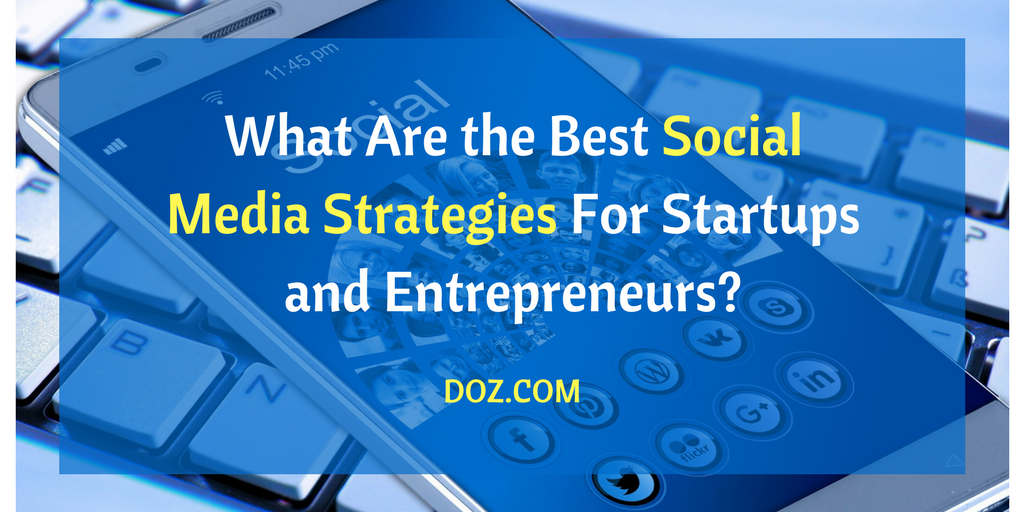 ---
This is an article by Mustafa. He is working as an SEO Executive with YuppTV India Pvt Ltd. Passionate about blogging and also contributed so many articles to Social Media Marketing, Entertainment, Food niche blogs. He has years of experience in Social Media Marketing. Feel free to follow him on Facebook, Twitter and Linkedin.
---
Marketing perspective has been changed entirely when compared to earlier days. In this contemporary realm, people are making promotions to their brand or products right from their home. This is all because of the existence of social media!
Yes, social media helps to advertise or promote a product extensively.
Social media platforms such as Facebook, Twitter, Instagram, and Google Plus etc. enables to expose your product to the public in a very simple way and helps you to increase the brand engagement. It is the easiest way of reaching millions of people in less span of time. This kind of marketing or promotion is very much recommended for the startups who have a limited budget.
Targeting the required audience is the coolest thing which we can accomplish through social media. Here in this article, we are going to discuss about the best social media strategies for startups and entrepreneurs.
1) Reach New Audience through Hash Tags
You can also reach a new audience through Facebook groups and communities. It will help you to get more engagement by proper use of hashtags and useful content. Usage of proper hashtags helps to promote your brand or products across various channels. These hashtags help people to find the exact content for which they are looking for.
2) Always be Active
Always be active and helpful to the customer's quires on your product page which will increase your customer retention. Being active on the social media helps to target your audience based on location, gender, and age. In other words, startups and entrepreneurs can reach their targeted audience anywhere in the world.
3) Facebook Pixel Tracking
It is one of the coolest features to keep track of your website or App insights. By installing this code in your website or application, you can always track the insights which mean traffic on your website, the number of purchases made and the number of App installations done etc. Retargeting is also possible with the help of this pixel which means you can target the people who had visited your website or App again and again.
4) Use Engaging Content
True to the phrase, 'Content is King', unique, valuable, reliable and consistent content always help to attract your targeted audience.
5) Make Your Ad Look Good
While advertising on Social Media platform it is very important to make your Ad to look good. Make sure that your Ad is delivering the actual message in a pleasant way so that it can stand out in the heavy competition. Not only visual attraction but also it should be able to explain the customer about the product in a meaningful way.
6) Include Live Poll & Live Streaming
With the emerge of the Facebook live poll and Live streaming, a lot of other social media platforms also launched their video streaming services in late 2016. There are so many brands out there which are fully utilizing these services to keep their followers engaged with their brand. Live streaming helps to maximize your presence and make your targeted audience glued to your product.
7) Utilize Texting Apps
Most of the brands are also started using popular texting Apps like messenger and WhatsApp to provide the 24 hours customer service. This is the best way to provide faster and easy assistance. In the world of social media, Facebook, Instagram and Snapchat are moving forward towards real-time videos and live. These platforms enable the end users to connect with their products in a whole new different level.
8) Include Influencer Marketing
Influencer marketing also started showing its impact in the Digital world. An influencer is nothing but the one who has more followers or community with engaging fans. According to the recent survey, customers are more interested in taking purchasing advice from these influencers. This is because of the fact that they are not directly selling anything and also the faith that is built among the influencer and their community.
9) Try Facebook Ads
No doubt that Social Media marketing especially Facebook Ads are giving tough competition to Adwords. With Facebook Ads, we can specifically target the people who wants to see our Ads. Retargeting is also possible with the help of Facebook pixel which tracks all the data of customers who have visited your site or product.
10) It is All about Creating Real Relationships
Yes, you have to create real rapport with your customers. You need to be a patient listener and you should not just go about making your point to be noted. Be active on the social media and it means you need to converse with your customers, be receptive to feedback and suggestions. With this your real-time response matters in making or breaking the image of your brand.
11) Create Interest among your Audience through Images
Lastly, create interest among your audience using creative and innovative images. They help to create interest among your potential customers. Make sure that your images should be shareable via social media platforms as they help to maximize your brand presence across the globe. Your content on the image must attract your customers.
Conclusion
Social media and social networks have been helpful not only to connect with friends but for also business developments and marketing. You can sustain your brand image and gain optimum level of exposure in your targeted niche by using social media. By following these social media strategies, startups and entrepreneurs can be the leaders in the digital world.